Good monsoon can give wings to Modi's economic ambition, relief to Rajan
For the Modi-government, which has bet big on the rural India as the key economic growth driver and dreams of doubling the farm income in next five years, a good monsoon forecast brings a lot of relief.
A deluge of positive news hit the Indian economy on Tuesday signalling that 2016 could turn out to be a good year for the common man, and also to Narendra Modi's economic ambitions. After two years of drought, the Indian Meteorological Department (IMD) has predicted an above-normal monsoon — which is much needed to breathe life back into India's struggling farm economy. The industrial production showed an uptick (two percent compared with negative 1.5 percent) and consumer inflation dropped to 4.83 percent from 5.26 percent.
The mix of data reemphasises the hopes of a gradual improvement in the economic scenario (sustained low inflation and pick up in output) though there are still pains left in the economy on account of the slow industrial recovery, weak demand and the rise in stalled projects mirroring underlying stress.
Nevertheless, the low inflation and prediction of a good monsoon will offer more room to the Reserve Bank of India (RBI) to pursue its rate cut plans. Since it began the rate cut cycle since January 2015, the RBI has cut the repo rate at which it lends overnight funds to banks by 150 basis points (bps), including the 25 bps cut on 5 April. Rating agency Crisil expects another 25 bps dose in the remainder of this fiscal year as the inflation outlook remains soft.
Already, with the cut in small savings rate and the MCLR regime (the new methodology based on which banks calculate their lending rates) kicked in, monetary transmission has improved in the economy pushing down bank lending rates. Sliding inflation and expectations of good rains will prompt the RBI to signal lower lending rates ahead that would push the money market rates further, thus lowering the borrowing costs for corporates.
What is more encouraging in the consumer price inflation (CPI) numbers for March is that the decline is supported by lower food inflation, supported by pulses, fruits, vegetables and milk products. Food inflation is something the central bank has been watching more closely. One must note that despite the overall decline in headline inflation numbers, food inflation has remained at elevated levels for long. After showing a decline till September, 2015, food inflation inched up gradually to 6.85 percent in January 2016, before easing.
Pulses are an essential food component and the only source of protein content for many households in rural India (who cannot afford eggs or milk). The prices of pulse products have been rising by over 40 percent between October 2015 and January this year, but the pace of increase has come down to 34.15 percent in March.
Modi's economic ambitions
The MET, in its first long range forecast, has predicted 106 per cent of the normal monsoon, which, if turns to be correct, would mark the first good rainfall year since the Modi government assumed power at the centre. In the past two years, drought has severely hit the country's farm sector, which mainly depends on seasonal rains as the source of irrigation and its failure upsets the output by big margins.
Farm growth stood at 1.3 percent in 2014-15 and is estimated to clock just two percent in 2015-16, falling way short of a modest growth target of four percent. The agriculture sector contributes hardly 15 percent to India's GDP but employs more than 50 percent of its workforce. In this backdrop, a good monsoon is a blessing to India.
According to a note by SBI economists, a good monsoon would boost the GDP numbers. "We believe that the agricultural GDP is most likely to witness a robust performance in the current fiscal and may even touch seven-eight percent mark because of the IMD projections," said the SBI note.
On the other hand, the pick up in industrial output is a positive development but not something to cheer yet as private sector investment cycle is yet to kick in. "This provides tentative signs of a recovery after a lacklustre fourth quarter in 2015, but remains far from balanced as private sector investment interests remain on the slow burner while consumption demand is on the mend. We look for FY16/17 growth at 7.6 percent, helped primarily by improving domestic demand (minus capex creation and smaller contribution by the government), while exports lag," Radhika Rao, economist at DBS Bank said.
For the Modi government, which has bet big on rural India as the key economic growth driver and dreams of doubling the farm income in next five years, a good monsoon forecast brings a lot of relief. It is music to the ears of Raghuram Rajan, who is tasked with lowering inflation further (5 percent by early 2017) and offering more doses of rate cuts to give a leg-up to Modi's economic ambitions.
India
Last week, the Uttarakhand High Court, directing the state government to frame a standard operating procedure for the Char Dham yatra, had warned it against any laxity as seen during the Kumbh Mela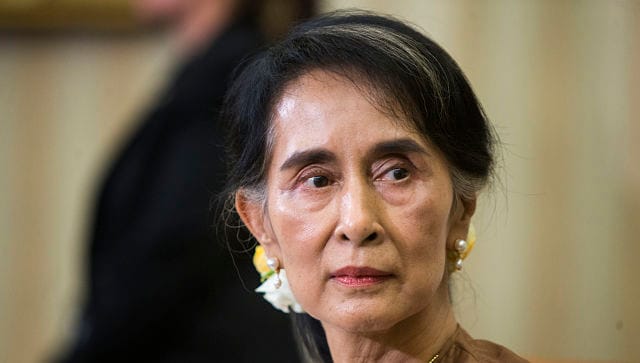 World
The sedition charge calls for up to two years' imprisonment for anyone found guilty of causing fear or alarm that could cause an offence against the State or public tranquility
World
A signed coalition agreement was formally presented to the Knesset secretariat Friday, the last step before a vote and the swearing-in of the new government