3,870 bank frauds worth Rs 17,750 cr in just 9 months: Don't panic, here are a few tips to save yourself
As many as 450 staff were also involved in the frauds. Shocking, right?
Do you trust your bank? The answer should be a simple "yes" in the perfect world. But, in time of online frauds and dishonest employees, the answer has to be "not really", if not "don't know".
According to the data provided by the RBI to the finance ministry, some of the top banks in the country are also where most frauds happen.
Take for instance, ICICI Bank lead the pack of banks that witnessed most number of frauds during April-December 2016. The big old bank, SBI got the silver medal (see the table below for more details).
In value terms, SBI reported frauds worth Rs 2,236.81 crore, followed by Punjab National Bank at Rs 2,250.34 crore and then Axis Bank at Rs 1,998.49 crore.
As many 450 employees were involved in fraud cases in different public and private sector banks during the period. In total there were 3,870 cases involving Rs 17,750.27 crore.
Scary, isn't it? But there is no point panicking. To avoid being a victim to the fraud, here are a few things that you need to do.
Mobile Banking Frauds:
Let's start with the basic. Set up a PIN/ password/ fingerprint to access the device menu on your mobile phone. If you think this is a simple tip, just do a quick dip stick survey and you will find, many don't have this simple thing in place.
Register for SMS alerts to keep track of your banking transactions. It will cost you a few hundred rupees a year, but it's totally worth it.
Install a mobile anti-malware/ anti-virus software on your smartphone and keep it updated. You can buy it from a legitimate app store. Some anti-virus legitimate software are available as free trail as well. Make sure, you know what you are downloading as anti-virus.
Do not follow any links in SMS that you are not sure of.
Never auto-fill or save user IDs or passwords for mobile banking online. Never save confidential information such as your debit/ credit card numbers, CVV or PIN on your mobile. Always update your IOS, and other latest security patches. In case you lose your mobile, inform your bank immediately to disable the baking app.
Internet Banking Fraud: Be mindful of Phishing - an e-mail which appears to be from your bank or a popular website but send by fraudsters. Keep in mind, the PIN and password safety all the time. Change passwords regularly.
Avoid free public WiFi to make banking transactions. Yes, coffee shops do offer free WiFi, but that doesn't mean you can use a public place for banking transactions. Make sure you log off every time you do net banking and not simply close the browser. This is simple. Yet many do it inadvertently. Make sure you type you bank website every single time and not open a link sent by you or stored in your browser. Shop online only from reputable websites.
Employee frauds:
First and foremost close your unused accounts as soon as possible. Such accounts are easy targets for dishonest employees to either use as a money mule for money laundering activities or simply siphon off money. The data given by RBI to finance ministry show that such bank staff aren't an extinct tribe.
These are some of our tips. What safety precautions do you take? Write in the comment section below.
Inputs from PTI
India
Income tax department has notified declaration forms to be filed by senior citizens aged 75 years and above with banks to get exemption from filing I-T return.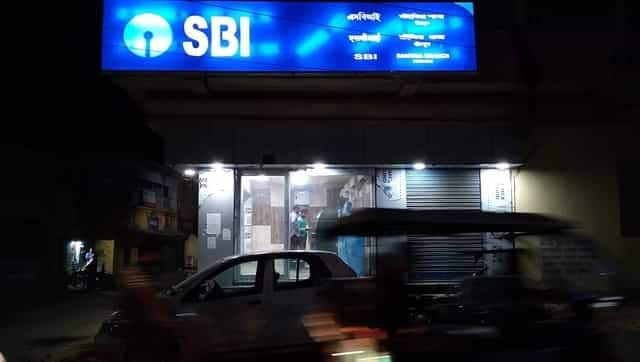 Business
Pensioners can avail themselves of a variety of services at the website https://www.pensionseva.sbi/ and manage their pension-related services easily
India
The SBI SCO 2021 recruitment exam is scheduled to be held on 25 September across various cities. The test will consist of two sections — General Aptitude and Professional Knowledge