3 years of Narendra Modi government: Meddling in businesses mocks 'minimum govt' promise
There has been no serious action to dismantle the rights-based entitlement regime that was erected under the United Progressive Alliance government.
On 24 May, the Foreign Investment Promotion Board (FIPB) has been laid to rest, 25 years after it was created as a clearing house of foreign investment proposals.
Four days earlier, Commerce and Industry Minister Nirmala Sitharaman spoke about her ministry having taken 7,000 steps — big, small, medium and nano — to make India an easier place to do business. This, and the FIPB scrapping, will be hailed as proof of this government's commitment to minimum government.
But five days before Sitharaman's press conference, her colleague Ram Vilas Paswan, Minister for Food, Public Distribution and Consumer Affairs, was justifying the move by his ministry to make it mandatory for restaurants to mention portion sizes on the menu. Why is there such a fuss about it, he wanted to know. At one point, he turned to the secretary, consumer affairs, and asked him to look into ways to ensure that plastic bottles of drinking water had the brand name and other details printed on them instead of on a label as is currently being done.
So one minister boasts about reducing state intervention in business, another is thinking up more ways to intervene. Three years to the day when Narendra Modi assumed took office with just 45 ministers (it is 76 now), which was touted as a shining example of minimum government, there is no doubt that the first half of the `minimum government maximum governance' slogan is a failed promise.
The riposte this will invite is – what about the 7,000 measures Sitharaman spoke about? But minimum government is not about numbers – whether of ministers in a cabinet or of processes scythed or speeded up. It is really about a certain conception of the role of the state. There can be endless debate about what exactly a minimum government is, but for the purposes of this article, let us just take it, as no government micro-management of the economy and staying out of an individual's personal space. Even in such broad terms (which includes a certain government role in welfare), the Modi government does not measure up.
How can it, when its top law officer states blithely before the Supreme Court that people don't have absolute right over their bodies, that people may want to disappear but the state will not allow them to disappear? Mind you, he was not talking about criminals but ordinary citizens going about their daily lives who may not be interested in an Aadhaar card because they don't want government subsidies.
The biggest mockery of minimum government comes, ironically, as an adjunct to the biggest tax reform in India's history – the goods and services tax (GST) regime. There is a provision for setting up of an anti-profiteering authority in the Central GST Act, which the finance ministry bureaucrats try to portray as a benign provision, as a warning. But as the countdown begins for the 1 July rollout of GST, there are constant exhortations to businesses about ensuring that benefits of tax cuts are passed on to consumers in the form of lower prices accompanied by warnings that the government does not want to activate the provision but may be forced to.
Other ministers also have a fascination for meddling with pricing by private players. Human Resources Development Minister Prakash Javdekar has spoken about the unreasonable fee hikes by private schools and expressed interest in studying a Gujarat law capping school fees.
The government taking on the role of protector of consumer interest by getting into pricing matters, directing restaurants to mention portion sizes on menu cards and not levy service charge is certainly no minimum government and it will not lead to maximum governance either. All it will do is encourage inspector raj and petty corruption. The fact that some of these proposals have not materialised does not matter; that there is even serious talk about this is worrying.
How can a government truly adhering to the 'minimum government maximum governance' slogan cut back spending on a maternity benefit programme meant to incentivise institutional deliveries and instead throw in money into a black hole called Air India? And provide subsidies and other concessions to airlines flying to hitherto unconnected or poorly connected destinations (there is also a price cap here – Rs 2,500 per hour of flight)? Roads may be a public good, but surely air connectivity cannot be categorised as such? When one of the few truly reformist faces in the government - Minister of State for Civil Aviation Jayant Sinha - says it has a winning strategy to revive Air India , there really can be no hope of minimum government.
Certainly, government meddling in the economy did not start in May 2014, nor did this government pioneer the mai-baap sarkar. But shouldn't the promise of a minimum government mean a rolling back of what earlier governments have done? There is no sign of that happening.
There has been no serious action to dismantle the rights-based entitlement regime that was erected under the United Progressive Alliance government. Repealing the Acts on right to education, food and work may have been difficult given the political composition in Parliament (the BJP still does not have a majority in the Rajya Sabha), but this government is taking pride in implementing these more efficiently than the UPA!
The Planning Commission was abolished amid much fanfare. NITI Aayog was set up with individuals whose reformist credentials cannot be questioned in top positions. But read the recently unveiled three-year action agenda (that is supposed to be the first step to a seven year strategy and a 15-year vision) and, barring a few recommendations about increasing private participation, it is all about the state driving development and welfare. That's what the five-year plans of yore also did.
The Censor Board, Information and Broadcasting Ministry, culture ministry, sports ministry and myriad institutes promoting everything from culture to social sciences research – all symbols of the heydays of socialist India – continue to survive and guzzle taxpayers' money. Meanwhile, basic state functions like law and order and public services suffer. This government is not going to dismantle these, which a government truly committed to minimum government should; after all they are the key to establishing ideological and cultural hegemony.
The counter to this is: After all, earlier governments also used these institutions to reward ideological fellow travellers, so why shouldn't the current one? Valid point. But earlier governments did not talk about minimum government maximum governance, did they?
Find latest and upcoming tech gadgets online on Tech2 Gadgets. Get technology news, gadgets reviews & ratings. Popular gadgets including laptop, tablet and mobile specifications, features, prices, comparison.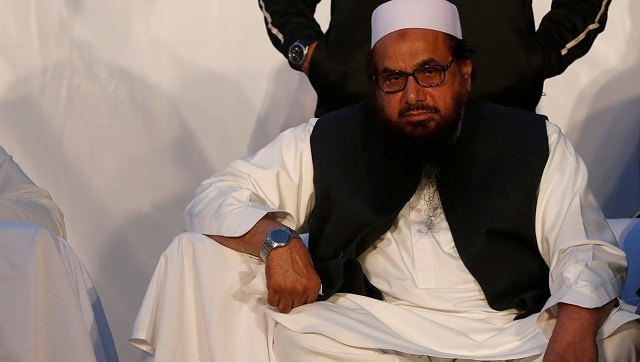 World
Saeed has been in and out of house arrest since 2008, with the courts setting him free after the State seemed unable to frame charges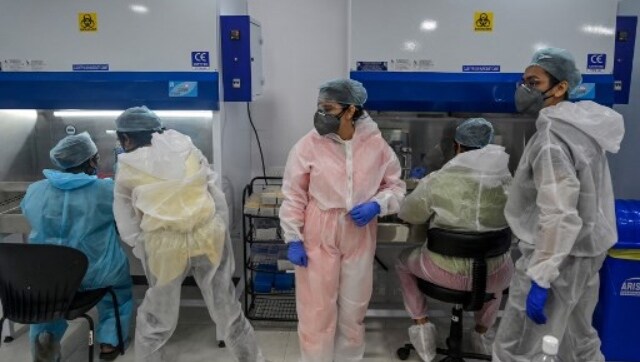 India
While experts say that rapid antigen tests can help countries with out-of-control outbreaks, India's practice of conflating the data from rapid tests and RT-PCR tests risks painting an incomplete picture of its infection rates
Entertainment
While there's no doubt that online shows entertained and even comforted us during these trying past few months, there's also no doubt that they'll never match up to the experience of watching a concert in person. And sadly, they don't seem to be matching up in terms of income for artists either.