3 years of Modi govt: UDAN commendable but little else has changed in aviation
Unless urgent steps are taken to tackle the Air India rot, the government cannot claim it has done anything meaningful for aviation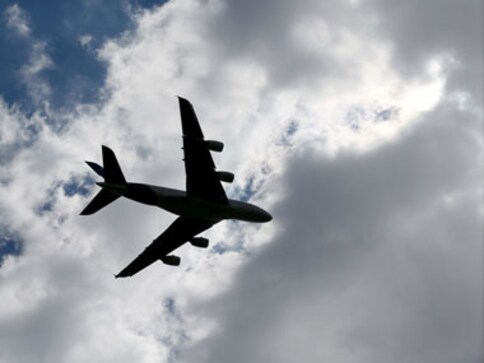 New Delhi: A report card on the three years of Modi government, as far as the civil aviation sector is concerned, must rate it on whether flying became easier and more affordable for the aam aadmi, whether airlines' cost of operations came down, aviation infrastructure across the country was improved and whether Air India stopped guzzling taxpayers' money. Well, the government must be patted on its back in launching UDAN, which aims to ease aam aadmi's air travel woes at subsidised fares while attempting to breathe life into some of India's vast network of ghost airports. On most of the other counts, though, the government has missed the bus.
UDAN: The most talked about, indeed one of the most important achievements of the Modi government, has been the launch of UDAN flights. A regional connectivity scheme was envisaged under the UPA regime as well, with some regional flights launched by individual airlines, but there was no centrally sponsored scheme with targeted subsidy to get the aam aadmi to board an aircraft from India's hinterland. In UDAN (an acronym for Ude Desh Kaa Aam Naagrik), the Modi government has once again showed its socialist leanings by asking the scheduled airlines and metro passengers to pay up so that the marginalised small towner can fly. Though the big daddies of Indian aviation such as IndiGo, SpiceJet and GoAir have protested the levy, UDAN seems to have taken off well in the first phase.
The first flight under UDAN from Shimla to Delhi was launched last month with maximum 24 seats on subsidised fare on the Delhi-Shimla leg at a flat price of Rs 2,036. The subsidy amount for this flight is Rs 3,340 per seat. So even though 11 remaining seats on the ATR aircraft being used on Delhi-Shimla leg will be priced much higher than the flat fare for the first 24 seats, it still makes sense for the flyer since the fare is reasonable and cuts travel time etc significantly. This also breathes life back into the moribund Shimla airport.
UDAN is a first-of-its-kind scheme globally to stimulate regional connectivity through a market-based mechanism. Under this scheme, routes and networks were awarded to bidders who submitted valid proposals and quoted the lowest viability gap funding (VGF) from the government for such routes and network.
The UDAN scheme will connect 27 currently served airports, 12 underserved airports (which do not service a flight a day presently) and 31 unserved airports (which do not handle a single flight). So, on a net outflow of Rs 200 crore as VGF, 6.5 lakh subsidised seats would be offered by participating airlines on routes which were otherwise lying unused or were rarely connected.
Aviation economics: It is well known that India has one of the highest costs of operation for airlines anywhere in the world. When the Modi government came to power, airlines and other related aviation businesses had hoped that with better Centre-State relations and the new government's focus on ease of doing business, taxes on jet fuel would be rationalised. This has not happened. Jet fuel accounts for almost half the operational cost of an airline and continued high taxation remains the bane of airlines operating in India. The other important marker of a government's intent to help a sector grow is the focus it gives to development of infrastructure.
India is now one of the fastest growing aviation markets in the world but with choked airports at its major cities like Mumbai and Delhi, future growth looks uncertain. The government has committed to spend Rs 15,000 crore via AAI to grow aviation infrastructure over the next few years but it lacks a firm roadmap for creating an enabling environment to foster further growth in this sector. Airports looking like crowded railway platforms, with both, terminal and airside congestion at the busiest hubs, cannot help the aviation sector grow. On the one hand, we continue to own hundreds of airports with no flight services and on the other, airports at major cities are over burdened.
Liberalisation: Apart from the UDAN scheme, the other notable policy initiative which the Modi government has been able to bring about is lifting caps for foreign investors in various civil aviation areas. So now, a foreign airline can invest up to 49 percent directly and upto 100 percent in association with FIIs. This sounds good on paper but since the caps were eased, not a single foreign airline has evinced interest in coming to set up a business from scratch in India. Qatar Airways has been speaking of such an intention but no concrete proposal has been seen till now.
Air India: Why the government continues to run an airline which has not reported profit in at least a decade but is still in line to receive close to Rs 50,000 crore as dole till 2032 under a turnaround plan, is anyone's guess.
This piece in Times of India shows why the government's refusal to privatise Air India makes no sense. It says despite past write-offs, Air India has a debt of Rs 46,000 crore, which is larger than the entire government outlay for MNREGA, or child vaccination, or subsidised rural housing. Every now and then, there are reports about the government looking for ways to sell off this white elephant but nothing comes of it. Unless urgent steps are taken to tackle the rot that has set in Air India, the Modi government cannot claim it has done anything meaningful in tackling problems of the aviation sector.
Find latest and upcoming tech gadgets online on Tech2 Gadgets. Get technology news, gadgets reviews & ratings. Popular gadgets including laptop, tablet and mobile specifications, features, prices, comparison.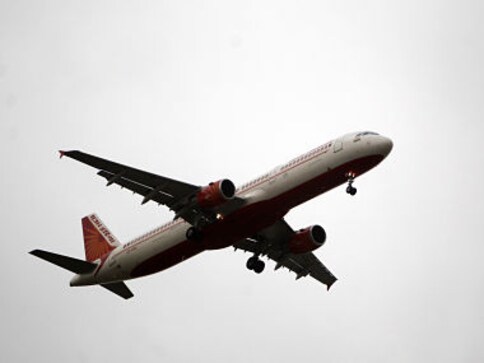 Business
Reacting to the numbers, leading travel portal Yatra.com said the passenger traffic has remained strong as a result of increased passenger load in the peak festive season
Business
The media baron Kalanithi Maran-owned SpiceJet had 17.1 percent market share in March. <br /><br />
India
Pakistan opened its airspace for all civilian traffic on Tuesday morning, sources said, and an Air India official also said that the 'Operational cost of flights bound for the US may come down by Rs 20 lakh with Pakistan airspace now open.'