Tevar Review: Sonakshi plays a bimbo but Arjun Kapoor is fun in a film stuck in the 80s
You can take India out of the '80s, but you can't take the '80s out of India. Tevar is a film based on that principle.
If data is to be believed, India is a young country and a growing percentage of our galloping population is in their 30s and younger. This is supposed to make India the land that looks towards the future, towards a shinier, modern India that is nothing like the old India of the pre-liberalisation era.
So then why is it that commercial Hindi film, the shining cord that binds the nation together, has steadfastly refused to move out of the 80s? Every time a film that hopes to be a blockbuster is released, all Bollywood gives us are a rehash of the kitschy tropes and clichés that filled '80s' Hindi cinema, and Tevar is the latest example of this weird time warp.
A chap called Pintoo (Arjun Kapoor) and a damsel named Radhika (Sonakshi Sinha) are thrown together by circumstance. She wants to get to the USA. He wants to be a hero. Pintoo just happens to be there when Radhika is being kidnapped by Gajendra (Manoj Bajpai), so young Pintoo does what every Hindi-film-fuelled jock dreams of doing: he thonks Gajendra in order to save Radhika, only to find people are shooting at him. So, to save his and her skins, Pintoo and Radhika start running.
You see, Gajendra is the younger brother and wayward muscleman of Uttar Pradesh's Minister of Home Affairs, and he wants Radhika as his bride. He's got an army of thugs and the state machinery is more than ready to do his bidding, which is usually to turn a blind eye to people being murdered in public.
So Pintoo and Radhika run, literally. After some time, it's as though the two of them are training for the marathon rather than actually responding to a situation because arguably, the simplest option would be to take their troubles to Pintoo's dad (Raj Babbar) who just happens to be a senior police officer. But that would be logical, and logic is obviously not allowed in a film like Tevar.
At one point, the constant running starts to get irritating and you wish Pintoo and Radhika would take a drinks' break and chat or something. Except every time they do stop to mouth dialogues, you start wishing they'd shut up and go back to running, because the things they say are so completely brainless. For instance, at one point, Radhika is yanked away from Pintoo's side by Gajendra. She's taken to Gajendra's palatial home. What does she do there in a bid to show she's spirited? She challenges Gajendra and tells him that Pintoo will totes save her. Obviously she hasn't watched all the masala films that Pintoo has – given her sub-zero levels of intelligence, it's possible they would have gone over her head – because she doesn't anticipate Gajendra reacting like a good old fashioned villain and demanding Pintoo's blood. Except that's precisely what Gajendra does. Cut to swirling dust, roaring men and dhishoom-esque sound effects.
Three sentences from Radhika and she's laid a death sentence upon her prince charming. Suddenly, it makes sense that she's not allowed to say a word for most of the film.
It's not as though Tevar is entirely unwatchable. Its stupidity sneaks up on you after a reasonably enjoyable start. Director Amit Sharma shows a fake but pretty Uttar Pradesh that cashes in on every Hindu-rashtra cliche that you can think of. Here be fairs, Ganga-arati, Holi, housewives who stay in kitchens and sword-wielding men. Sharma also manages to weave in perhaps the best product placement – for Jockey underwear, no less – that we've seen in a while.
Initially, it looks like Sharma might have managed a set of characters who will make Tevar enjoyable even if it is embarrassingly predictable. Kapoor is fun to watch as a young man who wants to be a hero and when he's with his family and his buddies, Pintoo's a sweet kid. His encounters with his dad, mum and sister are lively and bound to bring a smile to people's faces.
At some point, you might start wondering just how old this boy is – he's old enough to be a state-level kabaddi champion, but not old enough to be pressured into having a job or get married by his family – but that's a minor detail.
Unfortunately for Kapoor, Bollywood's inability to think of a hero that doesn't fit in the '80s' mould means that he can't just go around cracking cute dialogues. He's got to beat people up, snarl and be unaffected by lethal injuries as though he's the Incredible Hulk endowed with a little bit of Amitabh Bachchan and Salman Khan's onscreen DNA.
The few watchable details of Tevar fade into the background swiftly as what passes for plot in this film starts building up to one of the most clichéd and boring climaxes in Bollywood history. The path to this yawn-inducing scene is littered with gems like Pintoo needing half a day to travel 60 km and him racing with Radhika to pick up her visa from the American consulate on Holi. Yes, Holi, the national holiday, which for some reason, the American consulate of Tevar ignores. And not just any national holiday, but one that is so rowdy in North India that no one with a functioning brain steps out of their house on that day, especially if they're a woman.
But then, common sense and intelligence are obviously not qualities that either Tevar or Sinha's character possess. Yet again, Sinha has chosen a role that requires her to do nothing but stare unblinkingly and act unthinkingly. If this is all that producers and directors want from Sinha, may we recommend a blow-up doll instead? It's cheaper and has about as much expression and pliability. Actually, maybe what we're seeing on screen is a blow-up doll and the real Sinha is rolling around in a vat of money, shrieking "100 CRORES BABY!"
It'll be interesting to see whether the audiences lap up this exotic piece of rubbish that Sharma has dished up to them, packaged as it is in big-budget fanciness. If they do, then clearly the pundits who go on and on about a new era have it all wrong. You can take India out of the '80s, but you can't take the '80s out of India.
Find latest and upcoming tech gadgets online on Tech2 Gadgets. Get technology news, gadgets reviews & ratings. Popular gadgets including laptop, tablet and mobile specifications, features, prices, comparison.
Entertainment
Director Suseenthiran doesn't know where to take the film once he's established the characters.
Entertainment
RED is a story about two twins who can't stand the sight of each other, and instead of focusing on the present, the film spends a significant amount of time explaining why they evolved into yin and yang.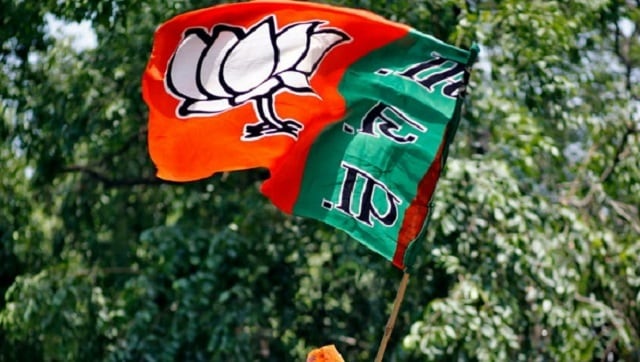 Politics
Independent candidate Mahesh Chandra Sharma's nomination papers were rejected during scrutiny of papers, leaving 12 candidates for as many seats, said Returning Officer BB Dubey