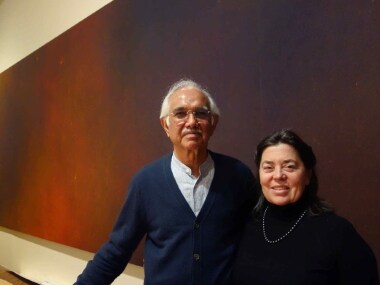 Lifestyle
Natvar Bhavsar's paintings do not reflect our immediate realities or matters of the physical world, as we know it. And yet, viewing his paintings, despite the lack of representational forms, is an intense visual experience.
Lifestyle
Zarina Hashmi's personal life, in which themes of home, displacement, belongingness and exile were paramount, shaped her art practice as well.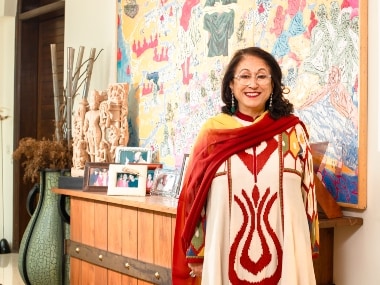 Life
Kiran Nadar says that a range of concerns face museums and players in the art world, including tighter liquidity, falling prices of artworks, and the slim chances of visitors returning to museums and galleries, even after the lockdown is over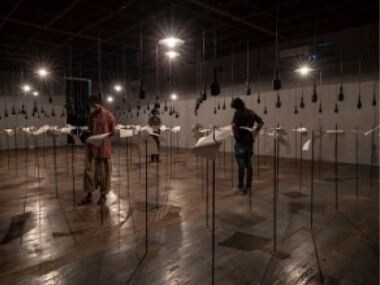 Life
From online viewing rooms to virtual gallery tours and clever social media campaigns such as #museumfromhome, the art market is leaving no stone unturned to offset the potential fallout of the coronavirus pandemic.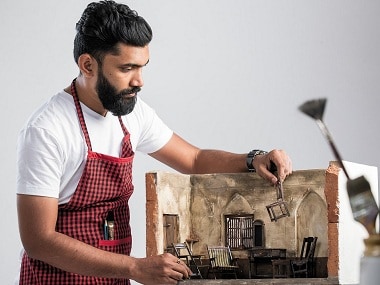 Life
Sahil Naik's exhibition speaks against the trampling of alternate discourses in a saffronised landscape — a phenomenon that has affected architecture as well.
Life
'Out of Line', an exhibition curated in New Delhi by Phnom Pehn-based Erin Gleeson, explores a nation's obsession with artists of 'national' repute. It closely examines its relevance in Cambodia, a country with a history of war, violence, and suppression of the arts.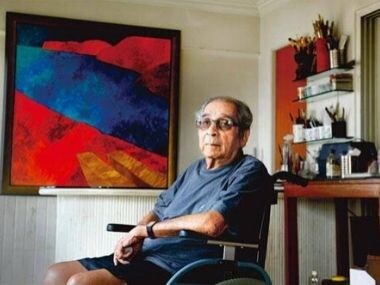 Life
In particular, Akbar Padamsee's mystifying oils, water-colours and drawings reflect his mastery over so many aspects of the composition, such as form, space, and colour. Often, his unique pictoriality blurred the lines between abstraction and figuration, leaving many things unsaid.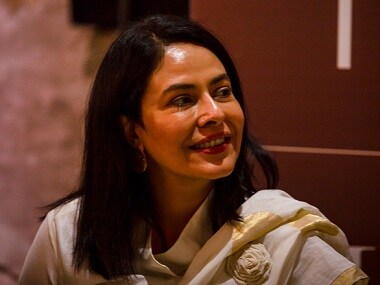 Life
India's return to the Venice Biennale, in the form of a Gandhi-themed pavilion exhibition, has put the spotlight on the CII's Taskforce on Art and Culture.
Life
Tucked away in a congested south Delhi neighbourhood, Gallery Magenta in Jamia Nagar is anything but a typical big city art space. It does not host elaborate opening previews, where wine and finger food are generously served.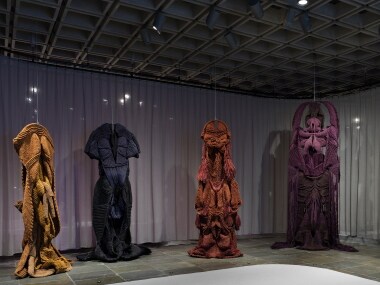 Life
Mounted inside New York's The Met Breuer, Mrinalini Mukherjee's first retrospective in the United States is somewhat reminiscent of the 'exotic' tag that her work has often been categorised into.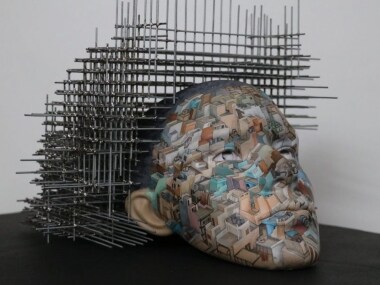 Life
A-Part: Stories of Lands and Lines, an exhibition of works by North Eastern artists, examines the regions many conflicts and fraught relationship with borders, often interpreting borderlines in the literal sense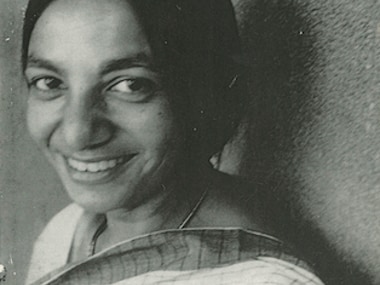 Life
The exhibition at Mumbai's Chatterjee & Lal gallery traces Nasreen Mohamedi's shift towards a sparse form of abstraction, which coincided with her struggle with a fatal illness.

India
Piyali Sadhukhan extends on her past work – on gender and the violence directed at it