'We pray for a miracle. But, hope of finding anyone alive is nil', say Nepal plane crash rescuers
Rescuers have retrieved 68 of 72 bodies from the mangled wreckage of Yeti Airlines ATR 72 that plummeted into steep gorge, smashed into pieces and burst into flames as it approached Pokhara on Sunday
Pokhara: Nepali rescue workers scoured a debris-strewn ravine Monday for more bodies from the mangled wreckage of a plane with 72 people on board, with hopes of any survivors now "nil", according to officials.
The Yeti Airlines ATR 72 plummeted into the steep gorge, smashed into pieces and burst into flames as it approached the central city of Pokhara on Sunday morning, in Nepal's worst aviation disaster since 1992.
The cause was not yet known but a video on social media – verified by AFP partner ESN – showed the twin-propeller aircraft banking suddenly and sharply to the left as it approached Pokhara airport.
A loud explosion followed.
Nepal, which has a poor record on air safety, observed a day of mourning on Monday for the victims.
Soldiers used ropes and stretchers to retrieve bodies from the 300-metre (1,000-foot) deep ravine late into the night, with recovery efforts resuming on Monday.
"We have collected 68 bodies so far. We are searching for four more bodies. We should continue until we get the bodies," senior local official Tek Bahadur KC told AFP.
"We pray for a miracle. But, the hope of finding anyone alive is nil," he said.
Debris from the airliner was strewn across the crash site, including the mangled remains of passenger seats and the plane's white-coloured fuselage.
Rescue workers had rushed to the site after the crash, and tried to put out the raging fires that had sent thick black smoke into the sky.
There were 15 foreigners on board, including five Indians, four Russians, two South Koreans, and one passenger each from Argentina, Australia, France and Ireland, Yeti spokesman Sudarshan Bartaula told AFP.
The rest were Nepalis.
"Incredibly sad news out of Nepal of a plane crashing with many passengers on board," Australian Prime Minister Anthony Albanese said Monday, adding that his government was seeking information about the Australian national on board.
'Like a bomb'
The ATR 72 was on a flight from the capital Kathmandu and plunged into the gorge between Pokhara's brand-new international airport and the old domestic one shortly before 11:00 am (0515 GMT) on Sunday.
"I was walking when I heard a loud blast, like a bomb went off," said witness Arun Tamu, 44, who was around 500 metres away and who live-streamed video of the blazing wreckage on social media.
"A few of us rushed to see if we can rescue anybody. I saw at least two women were breathing. The fire was getting very intense and it made it difficult for us to approach closer," the former soldier told AFP.
It was unclear if anyone on the ground was injured.
"Our first thoughts are with all the individuals affected by this," the plane's France-based manufacturer ATR said in a statement on Sunday.
"ATR specialists are fully engaged to support both the investigation and the customer."
Nepal's air industry has boomed in recent years, carrying goods and people between hard-to-reach areas, as well as ferrying foreign mountain climbers.
The sector has been plagued by poor safety due to insufficient training and maintenance. The European Union has banned all Nepali carriers from its airspace over safety concerns.
Nepal also has some of the world's most remote and trickiest runways, flanked by snow-capped peaks with approaches that pose a challenge for even accomplished pilots.
Read all the Latest News, Trending News, Cricket News, Bollywood News,
India News and Entertainment News here. Follow us on Facebook, Twitter and Instagram.
World
Sources close to the 68-year-old Prime Minister said that his visit to India in the near future is in the cards and the date would be fixed once the Prime Minister gets a vote of confidence from the House of Representatives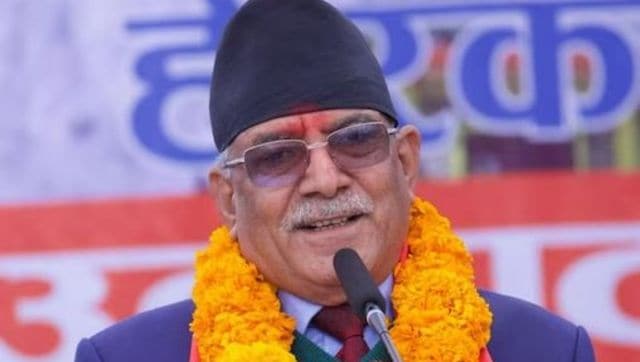 World
Pushpa Kamal Dahal this time has agreed to split the five years tenure on a 2-1-2 years basis with CPN-Unified Socialist (US) and the Nepali Congress. He will retire after remaining in post for 2 years paving the way to CPN-US for a year and then the Nepali Congress will lead the government
Opinion
Given that he is backed by Sher Bahadur Deuba's Nepali Congress which has traditionally been supportive to India, New Delhi must actively engage with him for greater political-economic stability and more equal and mutually beneficial relations