Viral video: Teacher announces 700 ice creams for students on his 50th birthday, clip wins hearts
The teacher's wife told Good News Moment that all the ice creams were bought with his birthday budget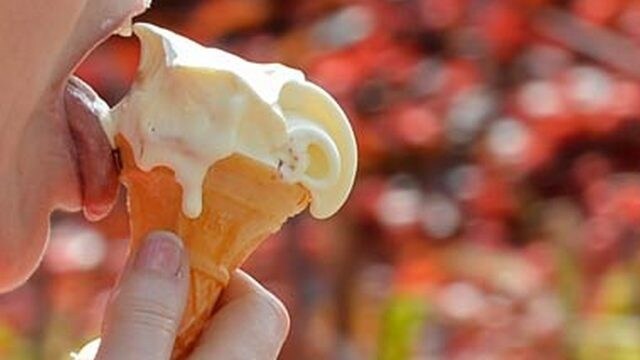 We all had that one teacher during our school life who was an absolute favourite of every student. Teachers don't just provide us with academic knowledge, they also play a crucial role in developing our overall character. So, it's no surprise that one reason many of us remember our school days fondly is our teacher. A video going viral on social media shows the unique bond between a teacher and his students. In the clip, the teacher can be seen announcing 700 ice creams for all the students in the school on the occasion of his birthday. As the teacher announces free ice creams, the students present in the hall start to cheer with pure joy and happiness. The video clip was posted by Good News Moment on Instagram.
Have a look at this video here:
View this post on Instagram

The clip was highly appreciated by the viewers in the comment section. One user wrote, "Oh by the way. This is your daily reminder to pay teachers more." Another individual stated that educators like these were a gift to all kids. One account noted that the teacher is clearly the favourite of all students at the school. One user confirmed that incident, commenting, "This was at my daughter's school. She came home last week so excited about it. He's a great teacher!"
The teacher's wife told Good News Movement that when she asked him what he wanted on his birthday, he said that he wished to do something for the children. She said, "The kids love him. He loves them unconditionally and doesn't judge them. He wants to be a light in their lives." She went on to say that when her husband was in school, he used to get bullied a lot, so he is extremely passionate about making the school a better place for his students.
She stated that all the ice creams were bought with his birthday budget. She added that he purchased all the ice cream rather than throwing a party and receiving gifts from his family.
What are your thoughts about this wholesome video?
Read all the Latest News, Trending News, Cricket News, Bollywood News,
India News and Entertainment News here. Follow us on Facebook, Twitter and Instagram.
Explainers
'Cleanfluencers' have racked up millions of online views tidying up filthy homes and passing on cleaning hacks to followers. Here's what you need to know about them
World
The complaint made public late Monday by several pension and investment funds that own Meta stock said Meta's leadership and board have failed to protect the company's and shareholders' interests by turning a blind eye to "systemic evidence" of criminal activity
Entertainment
Celebrities including Deepika Padukone, Ranveer Singh, Amitabh Bachchan along with his family, Kiara Advani, Janhvi Kapoor, Kangana Ranaut, Allu Arjun, Kartik Aaryan, Karan Johar, among others shared videos of themselves as they clanged 'thalis'