US mulls new 'cyber army' to counter digital threats from China, Russia
Strategy makers in the United States (US), including lawmakers, have been mulling over the issue with China, Russia, Iran, and North Korea showing both intent and ability in launching cyberattacks against US interests
The United States (US) is reportedly considering the possibility of creating a new military unit to fight cyberattacks by rival nations such as China, Russia, Iran and North Korea.
Strategy makers in the United States (US), including lawmakers, have been mulling over the issue with China, Russia, Iran, and North Korea showing both intent and ability in launching cyberattacks against US interests.
A couple of recent cyberattacks have added more urgency to calls for a new US cyber force. Operators with the US Cyber Command have reported that they were forced to carry out an online defensive operation in Albania in order to ward off cyberattacks against the local government last year.
That cyberattack had shut down Albania's online public services and websites. There have been allegations that Iran had carried out the cyberattack against the NATO member nation. Albania's refusal to prosecute the Mojahedin-e-Khalq – a group opposed to the Iranian government – which has a presence in Albania was reportedly the reason for the Iranian cyberattack.
The second incident took place in February this year when a ransomware attack took place against the US Marshals Service. This cyberattack compromised data on law enforcement operations, high-security people, and fugitives.
These cyberattacks have forced the US Congress to call for an assessment of the costs, benefits, and values of establishing a uniform service to safeguard American interests in cyberspace.
Read all the Latest News, Trending News, Cricket News, Bollywood News,
India News and Entertainment News here. Follow us on Facebook, Twitter and Instagram.  
also read
World
In a significant step towards its goal of barging into weapons markets hitherto ruled by the US, China is reportedly undergoing negotiations with Saudi Arabia and Egypt for massive arms deals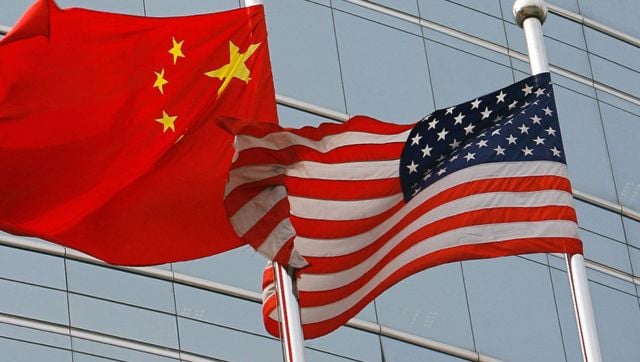 World
The US is keen on maintaining open lines of communication with China to avoid misperceptions both during peace and crisis
World
In other key technologies such as autonomous systems operation technology, advanced robotics, adversarial AI-reverse engineering and protective cyber the collective strength of the AUKUS countries shifts this picture, and they take the global lead