US imposes new visa restrictions on Taliban members repressing women in Afghanistan
US Secretary of State Antony Blinken said providing equal access to education and work is an 'essential component to the vitality and resiliency of entire populations'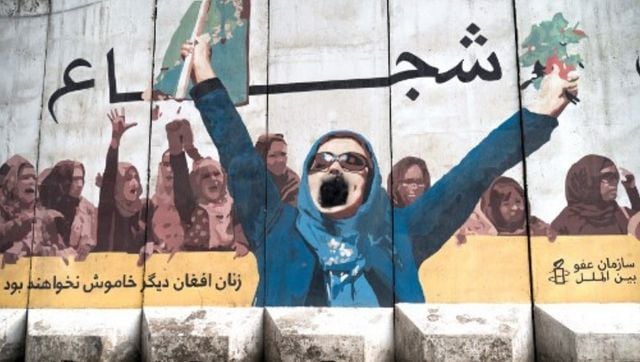 Washington: The United States has imposed new visa restrictions against certain current and former Taliban members in response to bans on employment and education of women.
The announcement by US Secretary of State Antony Blinken comes within a month after Taliban repressed rights of women and girls, banned them from attending universities and working with non-governmental organisations.
"I am taking action today to impose additional visa restrictions on certain current or former Taliban members, members of non-state security groups, and other individuals believed to be responsible for, or complicit in, repressing women and girls in Afghanistan," Blinken said.
He said that the repressive actions included "the Taliban's decision to ban women from universities and from working with NGOs."
The names of those who are impacted by the move has not been mentioned in the statement by the US State Department.
Blinken also highlighted other actions by the Taliban that have undermined the rights of women and girls since the group took control of Afghanistan in 2021.
"So far, the Taliban's actions have forced over one million school-aged Afghan girls and young women out of the classroom, with more women out of universities and countless Afghan women out of the workforce. These numbers will only grow as time goes on, worsening the country's already dire economic and humanitarian crises," he said.
Blinken further said that providing equal access to education and work is an "essential component to the vitality and resiliency of entire populations." He said that these steps will hurt the Taliban's standing globally.
"The Taliban cannot expect the respect and support of the international community until they respect the human rights and fundamental freedoms of all Afghans, including women and girls," the US Secretary of State added.
Blinken once again committed that Washington will continue to work in coordination with allied countries to make "clear to the Taliban that their actions will carry significant costs and close the path to improved relations with the international community."
After returning to power on 15 August, 2021, the Taliban have imposed severe restrictions on Afghan women, banning them from holding public jobs, attending secondary schools and universities, or from going to parks.
With inputs from agencies
Read all the Latest News, Trending News, Cricket News, Bollywood News,
India News and Entertainment News here. Follow us on Facebook, Twitter and Instagram.
Opinion
Through the visit to Moscow, Xi also seeks to intensify China's strategic partnership with Russia, which he perceives as fundamental to push back against America's hegemony
World
Members of Congress have been demanding information about the August 2021 withdrawal from Afghanistan after 20 years
World
The Wagner Group that is essentially fighting against US-led NATO arms and ammo in the Ukraine War has made a special demand from the United States