US FDA authorizes Pfizer COVID vaccine booster shots for children under 5
The amended authorization is for children six months through four years of age who have completed their initial three-dose vaccination with Pfizer's original shot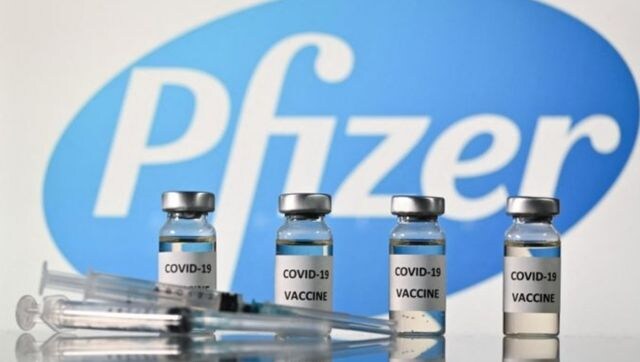 Pfizer Inc said on Tuesday that the US Food and Drug Administration had expanded the emergency use authorization (EUA) of the company and its partner BioNTech SE's bivalent COVID-19 vaccine as a single booster dose in certain children.
The amended authorization is for children six months through four years of age who have completed their initial three-dose vaccination with Pfizer's original shot.
In December, the US health regulator authorized Pfizer/BioNTech's updated shot as a third dose to those aged six months through four years, who have not completed their primary vaccination series or are yet to receive the third dose.
The health regulator's amended authorization is based on data from 60 children, from the expanded age group, who completed primary vaccination with three doses and received a booster shot of Pfizer/BioNTech, and showed an immune response to both the original SARS-CoV-2 virus strain and to Omicron BA.4/BA.5.
Shots for the youngest children in the United States were only approved in June last year, making them the last group to become eligible for vaccination.
Government data shows that only 2.7 per cent of children under the age of two and less than 5 per cent of children aged two to four years who are eligible have completed their primary vaccination series as of 30 November, representing a slow uptake of the initial vaccine doses in young children.
Read all the Latest News, Trending News, Cricket News, Bollywood News,
India News and Entertainment News here. Follow us on Facebook, Twitter and Instagram.
also read
World
The highly watched case is likely to end up before the Supreme Court, which has previously intervened to keep the medicine, mifepristone, available while the legal battle plays out
World
Former British Transport Police officer Amy Byrne and partner, Harry Angell, have been sentenced to three years in jail for running a cat scam. They would buy sick kittens as cheap as £50 (Rs 5,150) and then sell them for £1,500 (Rs 1.5 lakh) – earning over £280,000 (Rs 2.8 crore) over the years
World
The Metropolitan Police in London announced that it was 'assessing' fresh material received in the previous week regarding 'potential breaches' of coronavirus guidelines in Downing Street between June 2020 and May 2021