US: Care home slapped $10,000 fine after dead woman wakes up in funeral parlour
She was placed in a body bag with a zipper and transported to the Ankeny Funeral Home & Crematory, when staff members discovered that she was breathing and dialled 911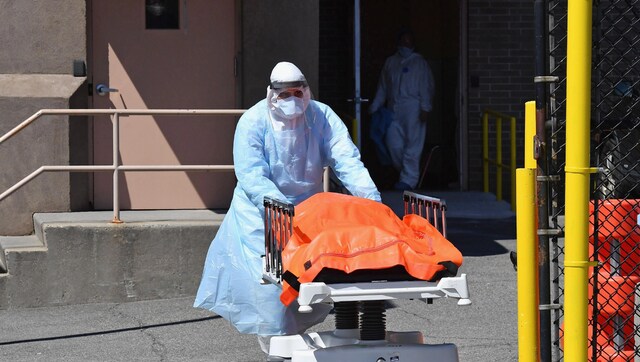 IOWA: A care centre in US was slapped a hefty fine of 10,000 US dollars after a woman who they had pronounced dead woke up in a body bag, moments before she was being buried in a funeral home.
The 66-year-old woman was pronounced dead on January 3 at the Glen Oaks Alzheimer's Special Care Centre in Urbandale, according to the Iowa Department of Inspection and Appeals.
Reportedly, the woman, whose name has not been made public, had been receiving hospice care since December 28 and suffered from early-onset dementia, anxiety, and depression.
She was placed in a body bag with a zipper and transported to the Ankeny Funeral Home & Crematory, when staff members discovered that she was breathing and dialled 911.
She was unresponsive but breathing when she was taken to Mercy West Lakes Hospital.
Finally, the patient was transferred back to the hospital, where she passed away on January 5.
The woman was being cared for by a team at Glen Oaks, where a staff member who had worked a 12-hour shift said she first alerted a nurse practitioner about the woman's condition early on January 3.
The nurse practitioner who had been attending to the woman all night likewise failed to detect a pulse and reported that she was not breathing.
She kept examining the woman for around five minutes before concluding that she had passed away.
At about 6.30 am local time, or about 90 minutes after the staff member's initial report, the woman was pronounced deceased.
Additionally, no indications of life were discovered by a funeral house employee and a second nurse practitioner who placed the woman in the body bag and funeral home van an hour later, according to the report.
The Glen Oaks Alzheimer's Special Care Centre's executive director, Lisa Eastman, said in a statement that the facility continues to be dedicated to assisting end-of-life care and has a great deal of compassion for its residents.
"All of our staff members receive frequent training on how to support our residents' end-of-life care and death transition," she said.
Criminal charges are not being pursued by the Ankeny police department in the matter.
Read all the Latest News, Trending News, Cricket News, Bollywood News,
India News and Entertainment News here. Follow us on Facebook, Twitter and Instagram.
World
One of the most well-known works in Western art history is Michelangelo's sculpture of the scriptural hero David. The argument over art that defies convention and censorship laws dates back centuries, and the statue's nudity is no exception
World
Criminal charges could be brought only if the minor later brandishes or displays the firearm in a threatening way, or uses it to kill or injure someone. The proposal would establish both misdemeanour and felony crimes, with penalties
World
It occurred at a school shaken by frequent lockdowns and violence, including the recent killing outside the school of a classmate that prompted East High School students to march on the Colorado Capitol earlier this month