Ukraine conflict could last for decades, says Putin's top ally Dmitry Medvedev
Dmitry Medvedev said Ukraine-Russia war will last for a very long time with lengthy periods of fighting interspersed by truces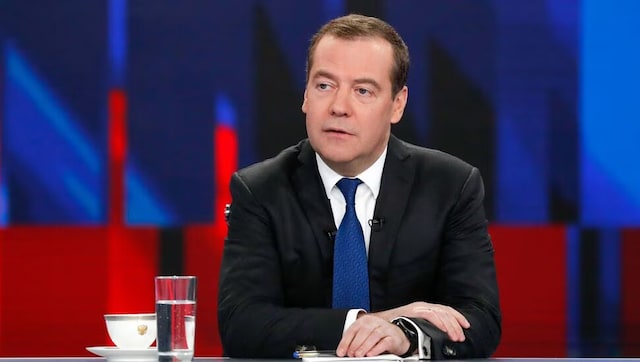 One year on and there isn't any sign of Ukraine war to end. A top ally of Russian President Vladimir Putin has said that the conflict could continue for decades.
Known for making hard line comments, Dmitry Medvedev during his visit to Vietnam said that Ukraine-Russia war will last for a very long time with lengthy periods of fighting interspersed by truces.
"This conflict will last a very long time, most likely decades," Russia's RIA news agency quoted Medvedev as saying.
"As long as there is such a power in place, there will be, say, three years of truce, two years of conflict, and everything will be repeated," Medvedev further said, reiterating Russia's claim that Ukraine is a Nazi state.
It can be recalled that last month deputy chairman of Putin's powerful security council Medvedev, described Ukrainian authorities as an infection.
Back in January, Medvedev said if Russia were defeated it could trigger a nuclear war.
Russia-Ukraine war latest update
The battle has intensified in the eastern Ukrainian city of Bakhmut. Meanwhile, the Wagner group has started withdrawing its troops from the region and said that it would hand over positions to the Russian army.
The chief of the mercenary group, Yevgeny Prigozhin, said he would return the bodies of a US citizen killed in fighting in Bakhmut and a Turkish citizen found dead in a blown-up building.
Meanwhile, the US has imposed sanctions on the head of the Wagner Group in Mali, blaming the Russian private army for trying to obscure its efforts to acquire military equipment for use in Ukraine and of working through Mali and other countries.
The US, on the other hand, is developing a coordinated programme to train Ukrainian pilots on the F-16 fighter jets.
With inputs from agencies
Read all the Latest News, Trending News, Cricket News, Bollywood News,
India News and Entertainment News here. Follow us on Facebook, Twitter and Instagram.
also read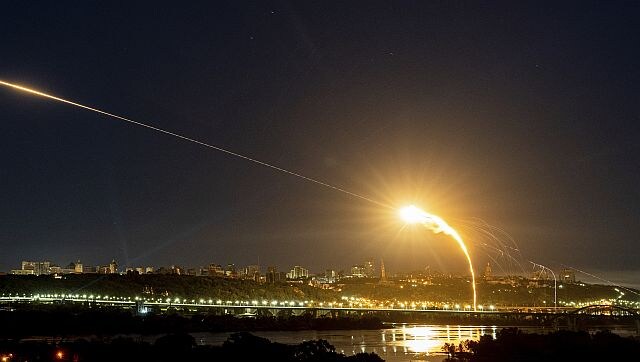 Explainers
The drone war has now become a numbers game. In recent months, invading Russian troops have sent waves of Iranian-made Shahed explosive drones at Kyiv and other major cities, while Ukraine has launched unmanned attacks of its own in Crimea and Russian border region Belgorod
World
Belarusian President Alexander Lukashenko was taken to a hospital in Moscow after meeting his Russian counterpart Vladimir Putin, according to a report citing the Belarusian opposition leader
World
Negotiations over the EU's 11th package of sanctions on Russia have stalled due to opposition from Greece and Hungary, which want their companies removed from a list of 'war sponsors' compiled by Kyiv, according to a report