UK Treasury chief seeks drama-free budget day amid strikes
Hunt and Prime Minister Rishi Sunak are trying to hold the line on public-sector salaries because they say big pay increases will only fuel inflation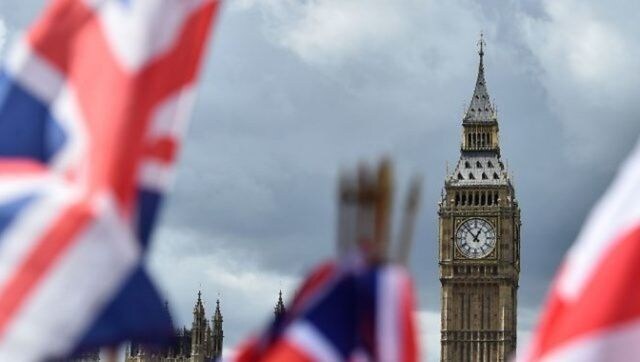 London: U.K. Treasury chief Jeremy Hunt will stage a moment of high political theater Wednesday, unveiling his budget to a crowd of baying lawmakers as consumers demand more help with the high cost of living and workers press for higher wages with strikes at schools, hospitals and the offices of civil servants.
Even as Hunt plays his historically scripted role — emerging from his official residence with the spending plan in a battered red dispatch box, then carrying it to the House of Commons where he will be greeted by jeers and cheers — the truth is he will try to be as boring as possible.
That's because the last time the government staged a similar "fiscal event," the mini-budget presented by Hunt's predecessor last September, it set off an economic catastrophe by promising huge tax cuts without saying how it would pay for them. The value of the pound plunged, mortgage rates soared and the central bank was forced to intervene to protect pension funds.
This time, strong and stable is the goal. Most of the big-ticket items — an extra 5 billion pounds ($6.1 billion) of defense spending over the next two years, increased funding for child care and help for workers saving for retirement — have already been announced.
"We shouldn't expect much in the way of rabbits or hats in this budget," said Sarah Coles, head of personal finance at the investment adviser Hargreaves Lansdown. "Jeremy Hunt needs to remain boring and predictable to avoid unsettling the markets."
But even as Hunt delivers his remarks to Parliament, many people across the country are seething about a cost-of-living crisis that is eroding the spending power of workers as Russia's war in Ukraine has helped fuel the highest inflation in four decades.
Government workers, teachers and the young doctors who staff the nation's hospitals will be walking the picket line Wednesday, furious that public-sector workers have borne the brunt of the budget austerity implemented by Hunt's Conservative Party after it took power following the global financial crisis.
The British Medical Association, which represents the fully qualified physicians known in the U.K. as "junior doctors," says first-year doctors have seen their pay fall by 26% over the past 15 years after accounting for inflation.
That means first-year doctors now earn as little as 14.09 pounds an hour, compared with up to 14.10 pounds an hour for baristas at Pret a Manger, a sandwich and coffee shop chain that just gave workers a third raise in less than 12 months, the group said.
Rebecca Lissman, 29, a trainee in obstetrics and gynecology, said junior doctors are just asking is to be "paid a wage that matches our skill set."
"I want to be in work, looking after people, getting trained," she said. "I don't want to be out here striking, but I feel that I have to."
The government says the medical association's comparison to baristas is misleading because most doctors actually make more than the basic minimum salary and have much higher lifetime earning potential than shop workers.
Hunt and Prime Minister Rishi Sunak are trying to hold the line on public-sector salaries because they say big pay increases will only fuel inflation.
Consumer prices rose 10.1% in the year through January, the fifth consecutive month of double-digit increases. To combat inflation, the Bank of England has approved 10 interest rate increases over the past 15 months, raising the cost of mortgages, consumer and business loans.
That is crimping economic growth, with the central bank forecasting a recession that may last a year or more.
Hunt's other major goal is rebuilding Britain's reputation for fiscal responsibility by reducing the public debt built up during the financial crisis and the COVID-19 pandemic. The government wants to cut borrowing to less than 3% of economic output and begin reducing debt as a percentage of output within five years.
As a result, Hunt has been cautious about increasing government spending or boosting salaries.
But higher-than-expected revenue and lower spending, combined with more optimistic forecasts for economic growth and interest rates, may mean the government has room to spend an additional 166 billion pounds without endangering its targets, according to estimates from the National Institute of Economic and Social Research, an independent think tank.
Those include increased child care payments to help young mothers return to work and more generous allowances for tax-free pension saving to entice early retirees back into the workforce.
Hunt also is expected to extend the government-subsidized energy price guarantee that has helped shield consumers from the soaring cost of electricity and natural gas amid the war in Ukraine.
During a meeting with U.S. President Joe Biden and Australian Prime Minister Anthony Albanese last weekend in San Diego, Sunak announced plans to boost defense spending to 2.5% of economic output amid increasing threats from Russia and China.
But back home, thousands of doctors, nurses and other workers are picketing in front of hospitals and other government buildings.
Outside St. Thomas' Hospital in central London, Leah Sugarman, 33, joined other strikers as they chanted, ''What do we want? Fair pay! When do we want it? Now!″
The emergency medicine doctor, who has been on the job for nine years, said she can't pay a mortgage and struggles to live a normal life.
"We've all lived through COVID, that was horrendous. Most of us have come out mentally scarred from that,″ she said. "And every day that I leave work, I pretty much want to cry because I haven't been able to do the job that I chose to go into this profession for."
She added that she has been forced to drop her hours to less than 40 hours a week, "because I can't mentally go to work full time anymore."
"It is just a car crash,″ she said. "So that's why I'm here."
Read all the Latest News, Trending News, Cricket News, Bollywood News,
India News and Entertainment News here. Follow us on Facebook, Twitter and Instagram.    
also read
World
Food prices, along with those of numerous other goods used in daily life, have increased primarily as a result of the rise in energy costs since Russia's invasion of Ukraine
World
Unseasonably mild weather in the Mediterranean and rising electricity costs that are affecting crops in UK greenhouses are to blame for the scarcity
World
With the ongoing economic crisis in the UK, patients are extremely worried about fuel costs this winter