UK Police Under Scanner: West Midlands Police officer grooms minor he met online for sex, pleads guilty
Haider Siddique, who joined the force in August 2021, met the 13-year-old girl online following which he groomed her for sexual purposes in return for offering her support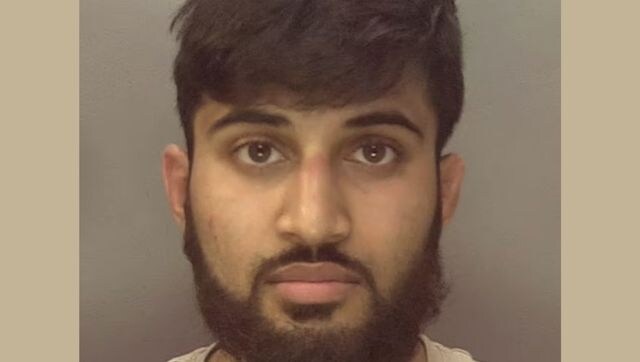 Birmingham: An ex-West Midlands Police officer, who was caught committing a sexual offence against a minor girl he met online, has pleaded guilty to his crime at the Birmingham Crown Court.
Haider Siddique, who joined the force in August 2021, met the 13-year-old girl online following which he groomed her for sexual purposes in return for offering her support.
Siddique, 22, has been charged with child abduction and grooming. His sentence will be pronounced on 3 March, according to BBC.
He resigned while in the custody of the police.
How was he caught?
A vigilant bus driver spotted Siddique acting inappropriately with his victim on a bus last year. Around this time the ex-cop was reportedly on a long sick leave that he had taken since November 2021.
On 21 March 2022, the bus driver recalled Siddique and the girl getting on the witness's bus. Prosecutor Mark Brookes told the court, "He (the driver) could see him touch her back and they looked close. He thinks they kissed goodbye. The complainant got off at her stop and he was so concerned he reported it to the police. It appeared strange, it appeared to be weird."
Brookes also mentioned that the victim's mother had become suspicious of her daughter's behaviour. The mother had also received a number of text messages from Siddique, who was posing as the girl's friend, asking if she could stay out for a night.
Upon her mother's complaint to the police, authorities searched the victim's bedroom and recovered some of her soiled clothing. The clothes were later tested only to find traces of Siddique's DNA on them.
How has West Midlands Police reacted?
Vanessa Jardine, Deputy Chief Constable of West Midlands Police said, "This was a sickening criminal act by a former student officer, who appeared to be offering support to this vulnerable young girl but was in fact grooming her sexually."
"We did not hesitate to arrest Siddique and have carried out a robust and meticulous investigation to establish the full extent of his abuse. We are committed to rooting out any member of staff who engages in criminality whenever we find evidence of it," she added.
The police force also claimed that Siddique was not operational at the time of the crime.
Read all the Latest News, Trending News, Cricket News, Bollywood News,
India News and Entertainment News here. Follow us on Facebook, Twitter and Instagram.
Explainers
British prime minister Rishi Sunak and his family were filmed walking Nova, the Labrador, in central London's Hyde Park, where signs clearly state that all dogs must be kept on leads to avoid worrying the wildlife
World
While many cases are still being probed, the data suggests that 70 per cent of the conduct related complaints which comprises 90 per cent of the total instances have not been taken up yet
World
The controversy broke after Kent county police's notice was discovered which they had put up on the front door window of its police station in Maidstone informing people that "non-emergency enquiries" could be reported online via a form