Two killed, five injured in attack on midwife training centre in Afghanistan's Jalalabad; gunshots, several explosions heard from site
At the time of the attack on the midwife centre in Jalalabad in Afghanistan, at least 67 people, including students and teachers, were inside the building.
A militant attack on a midwife training centre in eastern Afghanistan on Saturday killed at least two people and wounded five, officials said, after the more than six-hour assault was brought to an end by security forces. At least 67 people, including students and teachers, were inside the centre in Jalalabad, the capital of Nangarhar province, at the time of the attack, provincial governor spokesperson Attaullah Khogyani told AFP.
Nangarhar police chief Ghulam Sanyee Stanikzai told AFP two people — a guard and a driver — were killed and five others wounded. There was no immediate claim of responsibility for the latest attack, but most of the recent assaults in the city have been carried out by the Islamic State (IS) group, which has a stronghold in Nangarhar. The Taliban denied involvement in a WhatsApp message sent to reporters.
Provincial health department spokesperson Inamullah Miakhil said 48 women from remote districts of the province were enrolled in the two-year midwifery course. The training facility, which is near the centre of Jalalabad in an area where several international organisations and consulates have offices, is funded by the Ministry of Public Health.
"We don't know why the midwife centre came under attack," Miakhil told AFP, adding that all NGOs and government bodies in Jalalabad were at risk.
A witness in a nearby department told AFP he heard several explosions and then saw three gunmen enter the street where the midwife centre is located. Some of the security forces earlier appeared to dismantle improvised explosive devices apparently planted in the street by the militants, a witness told AFP.
Jalalabad has been the scene of several attacks in recent months that have killed dozens, as US and Afghan forces continue offensive operations against IS and Taliban militants.
Health workers a target
Government buildings are a common target for insurgents, including hospitals and medical facilities. It is not known why the gunmen targeted the midwife training centre. Midwives have been attacked in the past for providing reproductive health services to women, though such attacks appear to be rare.
Islamist groups — and many ordinary Afghans — also oppose women working outside the home. While thousands of women have been trained as midwives since the 2001 US-led invasion, Afghanistan still has one of the highest maternal and child mortality rates in the world.
The last major attack in Jalalabad happened on 11 July when gunmen raided an education department compound in the city, sparking an hours-long battle with security forces. At least 11 people were killed in the attack. All were employees of the education department branch and included the director.
A suicide bomb attack claimed by IS on a crowd of Afghan Sikhs and Hindus in Jalalabad on 1 July killed at least 19 people and wounded 21.
The Taliban is Afghanistan's largest militant group and IS has a relatively small but potent presence, mainly in the east and north of the country. It first emerged in Afghanistan in 2014 and quickly established a stronghold in Nangarhar. Intensified aerial and ground operations against the militants have failed to dislodge them.
An unprecedented three-day ceasefire involving Afghan security forces and the Taliban last month did not include IS. The first formal nationwide truce since 2001 was marred by two IS suicide attacks in Nangarhar.
While the Afghan government and its foreign backers are seeking to strike a peace deal with the Taliban, US forces have repeatedly said they plan to annihilate IS.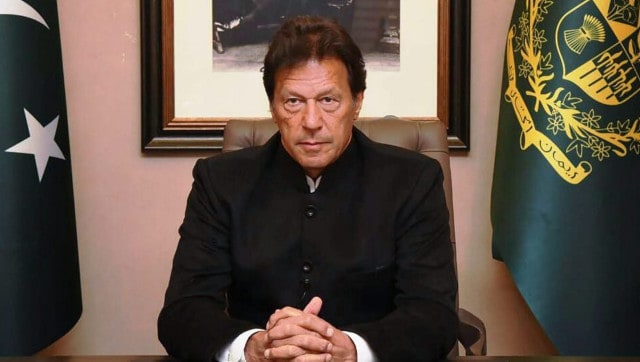 India
Earlier, there had been reports that Pakistan had blocked India's efforts to provide wheat to the Afghan people, amid the chill in relations between New Delhi and Islamabad over the Kashmir issue
World
On Saturday, Taliban prime minister Mohammed Hassan Akhund denied in a public address that any retaliation was taking place
World
The meeting comes at a time when humanitarian crises are looming in Afghanistan and the economy of the Taliban-led country is on the brink of collapse