Twitter's golden tick: Twitter plans to charge businesses $1,000 a month for verified badge
Twitter is looking for various ways to increase its revenue. The platform will now try to charge businesses for their verified badges, and charge businesses and brands $1,000 a month, and an additional $50 for other notable accounts related to the brand.
In their latest money-making scheme, Twitter is apparently planning to launch a new subscription plan for businesses. Twitter wants to cash in on businesses on the platform by charging them $1,000 per month to keep their gold checkmarks, according to a report from The Information.
Brands that do not pay the $1,000 monthly charge will lose their gold badges. However, it is unclear when this will occur. 
Internal letters obtained by The Information also suggest that Twitter is considering charging an additional $50 per month to add badges to each subsidiary account associated with the company. This corresponds to a screenshot shared by social media consultant Matt Navarra of what seems to be an exchange between Twitter product manager Evan Jones and an unknown firm.
"As an early access subscriber, your organisation will receive a gold checkmark and affiliation badges for its associates," the email said. "If you want to subscribe, Verified for Organisations costs $1,000 a month, plus $50 for each additional affiliated handle per month, with one month of free affiliations."
Twitter released gold badges ahead of the launch of its Verification for Organisations programme (formerly known as Blue for Business), which allows businesses to "verify and identify themselves on Twitter." 
It also allows businesses to add badges with little copies of their Twitter profile photos to accounts belonging to workers, executives, and anybody else involved with the company.
Navarra subsequently followed up with another screenshot of a direct communication between another business and a Twitter product manager, who verifies the $1,000 per month pricing once more. 
Twitter has yet to formally publish pricing for its Verification for Organisation membership, despite the fact that it began granting early access to the service last month.
The costly membership is only one of several adjustments taken by CEO Elon Musk in an attempt to increase income and reduce Twitter's $12.5 billion debt. In addition to major layoffs, Musk has begun charging users $8 per month for a blue checkmark and will soon begin demanding developers to pay for access to Twitter's API after abruptly removing their apps from the network last month.
While Musk has offered to split Twitter's ad income with creators, he has stated that they would only be eligible if they pay for Blue. After allegedly failing to pay rent in multiple locations, including Twitter's San Francisco headquarters, the corporation has been auctioning off office equipment and other assets.
Read all the Latest News, Trending News, Cricket News, Bollywood News,
India News and Entertainment News here. Follow us on Facebook, Twitter and Instagram.
World
The earthquake which struck Turkey and Syria last month has left over 50,000 people dead and over 850,000 children homeless, according to the United Nations.
India
Former Google MD, Parminder Singh recently took to Twitter and shared his experience after bumping into a Punjabi in a foreign land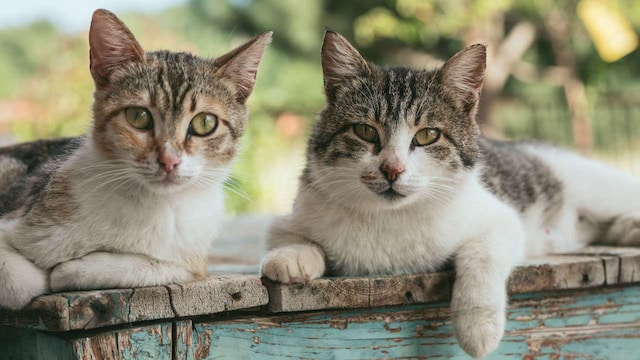 World
The clip got a variety of reactions, with one viewer joking that the owl would win the staring competition.