Timeline: Tracking Israeli assaults on Gaza from 2005
Key Israeli operations in the Gaza Strip since troops withdrew from the impoverished coastal enclave in 2005 following a 38-year occupation.
Gaza City: Key Israeli operations in the Gaza Strip since troops withdrew from the impoverished coastal enclave in 2005 following a 38-year occupation:
2006
28 June: Israel launches Operation Summer Rain, rolling troops into Gaza to free a captured soldier. He is released in October 2011 in exchange for around 1,000 Palestinian prisoners.
1-7 November: Operation Autumn Cloud, in which 56 Palestinians, half militants, are killed. On 26 November the army ends five months of operations in Gaza, in which more than 400 Palestinians are killed.
2008
27 February-3 March: Eight months after Hamas takes control of Gaza, Operation Hot Winter is launched after an Israeli is killed in a rocket attack. More than 120 Palestinians are killed.
A truce is declared in June after months of violence that killed hundreds.
27 December: Israel launches Operation Cast Lead with a massive air assault on Hamas to halt militant rocket attacks. The 22-day operation leaves 1,400 Palestinians and 13 Israelis dead.
 2010
31 May: Israeli raid on a Gaza-bound aid flotilla leaves 10 Turks dead.
2011
April: Around 20 Palestinians killed and more than 150 rockets are fired at Israel in the worst violence since January 2009.
August: 26 Palestinians and one Israeli are killed in clashes days after the death of eight Israelis in attacks near Eilat in southern Israel.
2012
9-12 March: Israeli strike on Gaza City kill 25, 14 of them militants. More than 250 rockets are fired at Israel.
18-23 June: An air strike kills two Islamic Jihad militants, sparking five days of fighting in which Israel kills 15 Gazans, mostly militants, Five Israelis are wounded as 152 rockets hit the south.
22 October-13 November: Around 15 Palestinians are killed, while more than 120 rockets are fired at Israel.
14-21 November: Operation Pillar of Defence is launched with a missile strike that kills top Hamas commander Ahmed Jaabari in Gaza City. Hundreds of Israeli raids and militant rocket attacks over the next eight days kill 177 Palestinians and six Israelis. Most are civilians. An Egypt-brokered truced takes effect on the 21st.
2013
24 December: A Palestinian child is killed and six Palestinians injured in Israeli raids after an Israeli citizen is killed in an attack at the border.
2014
January-3 March: Israeli raids kill four Palestinians after more rockets are fired on Israel.
11-13 March: Israeli strike kills three Islamic Jihad militants after they fire a mortar round at troops.
11 June: Israeli air strike kills two Palestinians, including one child.
June/early July: Israel steps up raids on Gaza after the abduction and murder of three Israeli teens in the West Bank.
8 July: Israel launched Operation Protective Edge to stamp out rocket fire and calls up 40,000 reservists. The campaign follows violence that erupted over the grisly murder of a Palestinian teen by Jewish extremists. Initial reports say nine Palestinians are killed in air raids.
AFP
Subscribe to Moneycontrol Pro at ₹499 for the first year. Use code PRO499. Limited period offer. *T&C apply
First Cricket News
If India lose the final Test against England then Australia, who are in third place with 69.2 percentage points, will sneak in to make the WTC final.
World
The theme for World Wildlife Day 2021 aligns with some specific UN Sustainable Development Goals that aim to conserve life and eradicate poverty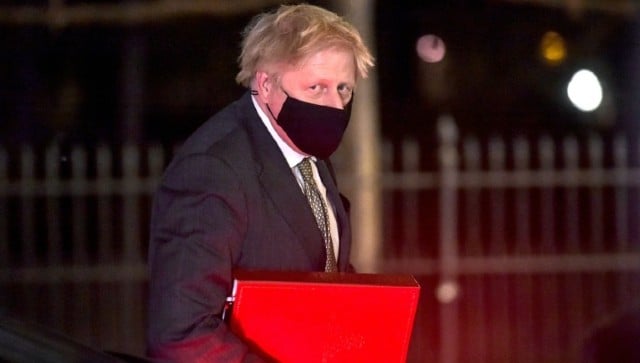 Sports
The 2022 World Cup will take place in Qatar, while the 2026 tournament is to be held in the United States, Canada and Mexico.