TikTok keen on getting out of trouble, updates content rulebook, asserts never shared data with CCP
TikTok is trying to charm US legislators by changing its content rulebook and asserting that they have never shared data with China, and that they have enough safeguards in place to stop ByteDance China from accessing American user's data.
TikTok revised its rules and standards for content and users on Tuesday, as the popular Chinese-owned video-sharing app confronts growing pressure from Western officials over fears that material on the popular Chinese-owned video-sharing app could be used to spread fake information. The company published a revised set of community rules, which include eight principles to direct content filtering choices.
These standards are founded on TikTok's dedication to human rights and are consistent with international regulatory frameworks, according to Julie de Bailliencourt, TikTok's worldwide director of product policy. She stated that TikTok tries to be fair, to safeguard human dignity, and to combine open speech with the prevention of harm.
Rules changed to get in the good books of US and EU admins
The Chinese-owned app has been chastised in the United States, Europe, and Asia-Pacific, where a growing number of governments have banned TikTok from devices used for official business, citing concerns that it could jeopardise cybersecurity and data privacy or be used to spread pro-Beijing narratives and misinformation.
Also read: Americans love TikTok: Despite security concerns, Chinese video app grew exponentially in the US
The rules, which go into force on April 21, were repackaged from TikTok's current rules and include additional information and explanations. Among the more important adjustments are new specifics about the company's restrictions on deepfakes, also known as artificial media made by artificial intelligence technology.
TikTok clarifies its policy, stating that all deepfakes or manipulated content depicting realistic scenarios must be labelled to indicate that they are fake or changed in some manner.
Also read: TikTok-onomics: Thanks to a viral TikTok trend, Americans are going back to cash to curb spending
TikTok previously prohibited deepfakes, which deceive watchers about real-world occurrences and cause damage. Deepfakes of private personalities and young persons are also prohibited under the updated rules.
Deepfakes of prominent personalities are acceptable in some circumstances, such as for artistic or educational purposes, but not for political or business support.
TikTok vehemently rejects claims of sharing data with China
Meanwhile, TikTok's CEO Shou Zi Chew will tell lawmakers that the Chinese-owned short video app, which has over 150 million American users, has never and will never share user data with the Chinese government, despite increasing US national security worries.
Also read: Surprise, surprise: TikTok lying about Chinese spying, former employee tells US Congress
"TikTok has never shared, or gotten a request to share, US customer data with the Chinese government. "Neither would TikTok honour such a request if it were ever made," CEO Shou Zi Chew will witness on Thursday, according to written evidence released by the House Energy and Commerce Committee on Tuesday.
It should be noted that several ByteDance employees, some based in China have been caught illegally accessing data of US-based journalists without authorisation, and illegally. Companies based in China, especially tech companies are required by law to hand over all kinds of data to the Chinese government, when asked to.
Also read: TikTok fires four employees for spying on US journalists by illegally accessing internal data
TikTok's detractors in the US are concerned that the app's user data will be passed on to the Chinese government, which has prompted in increased demands from US legislators to ban the app. TikTok said last week that the Biden administration insisted that its Chinese proprietors divest their interest in the app or risk a US ban.
also read
Explainers
The London-based comedian Nigel Ng said that his accounts on Bilibili and Weibo had been disabled after he poked fun at the authoritative Chinese government. Ng's humourous character Uncle Roger speaks with a heavy Cantonese-like accent and prides himself on several South East Asian stereotypes
Explainers
Thousands of individuals on TikTok are praising a dietary supplement berberine, and referring to it as 'nature's Ozempic'. Although sold over the counter, experts say this weight-loss pill isn't safe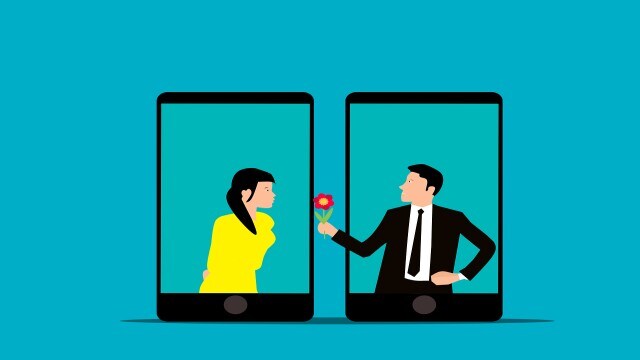 Explainers
Singles have discovered a new dating trick that entails disclosing their financial situation through credit scores on the dating app Hinge. According to the theory, a score of less than 500 indicates typical wealth. Anything more than that suggests that the person has a huge pocketbook