Did China roll out tanks to prevent people from withdrawing money from banks?
Fact checking team of AFP said that the viral posts claiming a video of military tanks lined up on a street shows the Chinese government protecting banks from angry protesters are 'false'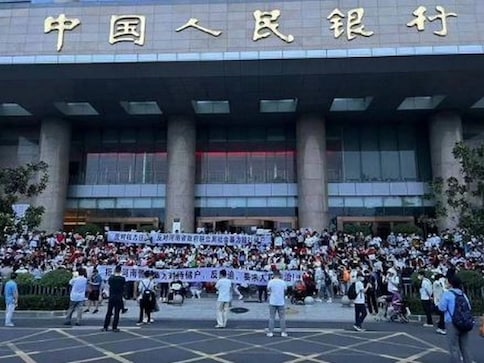 New Delhi: Social media posts show armoured tanks claimed to have been deployed on the streets of China amidst large-scale protests by people demanding the release of their savings frozen by banks, giving grim reminder of the 1989 Tiananmen Square Massacre.
Though the videos and photos went viral, AFP fact checking team clarified that the viral posts claiming a video of military tanks lined up on a street shows the Chinese government protecting banks from angry protesters are false.
It further said that the claims misrepresented both the location of and the reason for the display, which took place in Rizhao, a city along the Shandong coastline, as part of a military exercise.
An online search for landmarks shown in the clip revealed that one prominent building is the Ji Hotel in Rizhao and trees featured in it matched with those that appear in images of the hotel.
A staff member at the Ji Hotel's reception desk confirmed to an Associated Press reporter that the tanks did drive past on July 17, as part of a military exercise that happens every year. She said it was not linked to any bank protests.
In the video, bystanders can be seen calmly standing on the sidewalk filming the tanks.
Rizhao is home to a Marine facility, according to a publicly sourced map of Chinese military installments that was created by a Taiwanese student. It is several hours away from the capital of Henan province, Zhengzhou, where four of the banks at the center of the recent protests are based.
For the unversed, China's Henan province has been for the past several weeks witnessing clashes between police and depositors with the latter saying they have been prevented from withdrawing their savings from banks since April this year.
The viral videos that were doing rounds on social media claimed that Chinese Peoples Liberation Army (PLA's) tanks were deployed on the streets to scare protestors. Large-scale protests are being held in the province by bank depositors over the release of their frozen funds.
With input from AFP and ANI
Read all the Latest News, Trending News, Cricket News, Bollywood News,
India News and Entertainment News here. Follow us on Facebook, Twitter and Instagram.
also read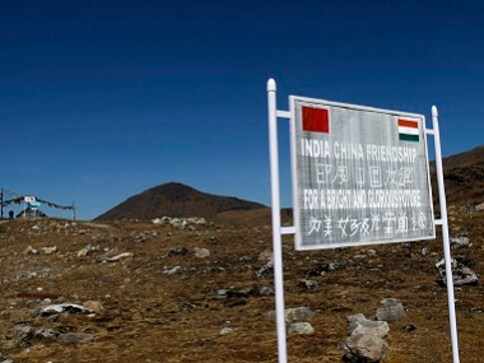 India
Alice G Wells, a top US official said in a US Congressional meeting that China has been resuming military activities in Doka La but, India and Bhutan are doing nothing to prevent it
World
The self-ruled island of Taiwan has been a long-running source of tension between the US and China. While Washington ended its diplomatic relations with Taipei in 1979, it remained as the island's main supplier of arms
India
China on Tuesday lodged diplomatic diplomatic protests with India, both in New Delhi and Beijing, alleging that the Indian troops trespassed into Chinese territory in the Sikkim sector.