Thousands of Pashtun tribesmen rally against security forces in Pakistan, protest for 'right to live without fear'
Thousands of people from Pakistan's tribes have rallied in the northwestern city of Peshawar demanding the release of scores of suspects being held by authorities on alleged links to militants
Peshawar: Thousands of people from Pakistan's tribes have rallied in the northwestern city of Peshawar demanding the release of scores of suspects being held by authorities on alleged links to militants.
The participants chanted against security forces and carried portraits of relatives they claim went missing during military operations in recent years.
An estimated 15,000 people attended Sunday's rally organized by the Movement for Protection of Pashtuns group.
In his speech, organizer Manzoor Pashteen said they are calling for the "right to live without fear."
The group has become active since January when police killed a 27-year-old aspiring model from the tribes, Naqeebullah Mehsud, in Karachi, the capital of Sindh province.
The rally also called on authorities and the army to clear mines planted in their areas during their operations there.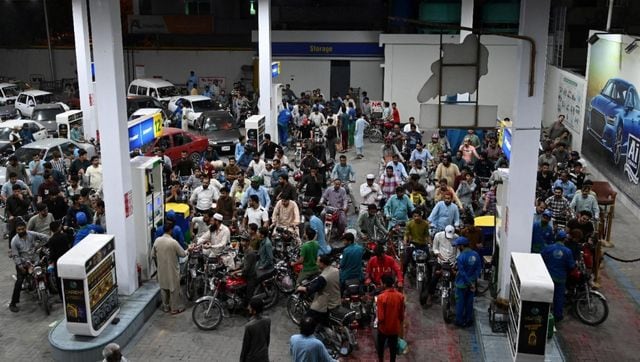 World
IMF team would be in Islamabad from 31 January to 9 February to hold talks with the officials over the implementation of its conditions attached with the assistance package
World
Electricity consumers in Karachi will now have to pay Rs 43 per unit. Apart from this, the tariff has been increased in the range of Rs 1.49 to Rs 4.46 per unit for different consumer categories
World
In October 2022, Pakistan experienced a major power breakdown that deprived large swathes of the country, including provincial capitals Karachi and Lahore, of electricity, for more than 12 hours