Taiwan wants US 'nuclear umbrella' similar to Japan, South Korea to deter Chinese invasion
The desire for such a 'nuclear umbrella' against a potential invasion by China – which is already provided to Japan and South Korea by the United States (US) – has reportedly received support from defence experts in Taiwan
There seems to be a growing demand for a US 'nuclear umbrella' in Taiwan amid increasing belligerence by China in the Asia Pacific region.
The desire for such a 'nuclear umbrella' against a potential invasion by China – which is already provided to Japan and South Korea by the United States (US) – has reportedly received support from defence experts in Taiwan.
The US 'nuclear umbrella' will not see the deployment of atomic weapons in Taiwan, but will see the world's 'sole superpower' respond in kind to a nuclear attack by China during an invasion of the island nation.
"Taipei and Washington are engaged in talks on the matter," Taiwan's Minister of Foreign Affairs Joseph Wu, was quoted as saying in the Legislative Yuan.
Taiwanese defence expert Su Tzu-yun was quoted as saying by 'The Taipei Times' that the national security doctrine of Taiwan does not permit the development of nuclear, chemical, and biological weapons despite the possibility of such weapons being used against it, especially by China.
"The extension of an ally's nuclear umbrella over Taiwan would significantly benefit Taiwan's security," he said.
"Taiwan's armed forces "already provide conventional deterrence; obtaining a nuclear deterrence would reduce its susceptibility to nuclear coercion," he added.
Read all the Latest News, Trending News, Cricket News, Bollywood News,
India News and Entertainment News here. Follow us on Facebook, Twitter and Instagram.  
also read
World
Through their exceptional achievements and unwavering determination, these women have set new standards of success and inspired future generations of entrepreneurs
World
The footage, which has been widely shared, captures scenes from the Kensington neighborhood, where individuals are seen in a state of unconsciousness due to drug use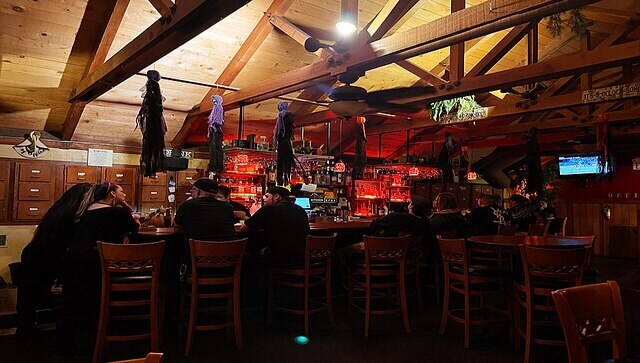 World
Child welfare advocates are worried that these measures represent a coordinated push to scale back hard-won protections for minors