Sushma Swaraj slams Pakistan, Shah Mehmood Qureshi attacks India at 73rd UNGA: War of words at previous editions
India, at the UNGA, has been accusing Pakistan of giving safe havens to terrorists and Islamabad has been blaming New Delhi of human rights violations.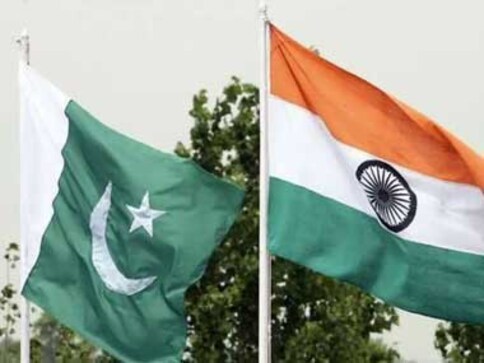 India and Pakistan have been using the United Nations General Assembly (UNGA) to attack each other for years and 2018 is no different. Both the nations sparred with each other at the 73rd session with External Affairs Minister Sushma Swaraj blaming Pakistan for spreading terrorism in India and Pakistan foreign minister Shah Mehmood Qureshi saying terrorists behind the 2014 attack on a Peshawar school were "supported" by India.
India, at the UNGA, has been accusing Pakistan of giving safe havens to terrorists and Islamabad has been blaming New Delhi of human rights violations. Even in 2018, Swaraj said Pakistan's "expertise is not restricted to spawning grounds for terrorism, it is also an expert in trying to mask malevolence with verbal duplicity".
She also said, "After the end of the 20th Century, there was hope for peace in the 21st Century. But terror attacks like 9/11 (11 September, 2001 attacks on the US) and 26/11 (26 November, 2008 attacks in Mumbai) have disappointed us. Today, the monster of terrorism is progressing."
"In India, it is unfortunate that terrorism comes from one nation in our neighborhood. The biggest evidence of this fact is that Osama bin Laden was found in Pakistan," Swaraj added. The Union minister also hit out at Pakistan for time and again accusing India of human rights violations, asking, "Who can be a greater transgressor of human rights than a terrorist?"
Raising the issue of cancellation of proposed talks between the two nations, she said, "There have been rumours that India is not ready for talks. On the contrary, we believe that even the most complex issues can be resolved through talks. That is why we began talks with Pakistan many times. But on all those occasions, talks stopped because of negative action by Pakistan."
Meanwhile, Qureshi in his speech said that Pakistan will never forget the mass murder of more than 150 children in the Peshawar school, the Mastung attack and many others that "have links with terrorists supported by India."
He also accused India of preferring "politics over peace" while cancelling the proposed talks at the sidelines of the UNGA session.
Qureshi also raised the Kashmir issue at the session, saying the "unresolved dispute" is impacting achieving durable peace between India and Pakistan and remains a "blot on the conscience of humanity". He also said Islamabad wanted a relationship with New Delhi based on "sovereign equality and mutual respect".
"We seek resolution of disputes through a serious and comprehensive dialogue that covers all issues of concern," he said in his address. He also warned India, saying if India ventures across the Line of Control, or acts upon its doctrine of "limited" war against Pakistan, "it will evoke a strong and matching response."
Both the countries have engaged in the same vitriolic war of words for years at the United Nations General Assembly. Here's a look at what both India and Pakistan have said in the previous sessions:
2017
In 2017 as well, India and Pakistan had engaged in a war of words. In his maiden address to the UNGA, then Pakistan prime minister Shahid Khaqan Abbasi accused India of indulging in terror activities against his country and warned of a "matching response" if it "ventures across the LoC (Line of Control)" or acts upon its doctrine of limited war against Pakistan.
He had also raised the Kashmir issue saying, "The Kashmir dispute should be resolved justly, peacefully and expeditiously. As India is unwilling to resume the peace process with Pakistan, we call on the Security Council to fulfil its obligation to secure the implementation of its own resolutions on Jammu and Kashmir."
India hit back and said that Pakistan has become 'synonymous with terror'. Swaraj called Pakistan an "export factory for terror" and asked Pakistani leaders to introspect as to why India is recognised as a global IT superpower, while Pakistan is infamous as the "pre-eminent export factory for terror".
She further accused Pakistan of waging war against India and said a country that has been the world's greatest exporter of havoc, death and inhumanity became a champion of hypocrisy by preaching about humanity from this podium.
2016
Pakistan has consistently raised the Kashmir issue at the UNGA session with then prime minister Nawaz Sharif expressing a readiness for serious and sustained dialogue with India over Kashmir in 2016. He said in his speech to the UNGA, "talks are no favor to Pakistan. Talks are in the interest of both countries".
He said that Pakistan too has been a victim of terrorism and made a plea for encouraging tolerance. He listed action taken by the Pakistani government to combat terrorism such as the National Action Plan and the Zarb-e-Azb anti-terrorism campaign.
To combat terrorism, Sharif said that the international community has to work together and look at the root cause: human rights violation, something that has been rampant in Kashmir.
He also handed over a dossier to the Secretary General containing evidence of alleged human rights violations by Indian forces in Kashmir and stated that the shooting of Burhan Wani, a Kashmiri protest leader is one such human rights violation.
Strongly reacting to Sharif's remarks at the UN, India described them as non-factual and full of "threat bluster" and said glorification of Hizbul commander Burhan Wani by him at the world forum is an act of "self-incrimination" by Pakistan. Minister of State for External Affairs MJ Akbar rejected Sharif's offer to enter into talks for a peaceful resolution, saying, "talks and guns don't go together".
Similar to 2017, Swaraj slammed Pakistan for accusing India of human rights violations and asked it to "introspect and see what egregious abuses they are perpetrating in their own country, including in Balochistan".
She further said, "In our midst, there are nations that still speak the language of terrorism, that nurture it, peddle it, and export it. To shelter terrorists has become their calling card. We must identify these nations and hold them to account."
2015
In 2015, Sharif used the UNGA platform to propose a "four-point peace initiative" with India and also proposed restraint by both countries from "use or the threat of use of force under any circumstances. He also proposed formalising the 2003 ceasefire agreement and expanding the role of the UN Military Observers Group for India and Pakistan.
Sharif also said that steps must be taken to demilitarise Kashmir.
Even in 2015, Swaraj had made it clear that "talks and terror cannot go together" and responded to Sharif's proposed four-point initiative by saying that India only needs one point – give up terrorism and let us sit down and talk.
2014
Sharif had raked up the Kashmir issue during the UNGA session in 2014 and blamed India for missing an opportunity to address the issue by cancelling Foreign Secretary-level talks, according to India Today.
Sharif also said that over six decades ago, the United Nations had passed resolutions to hold a plebiscite in Jammu and Kashmir and the people of the state "are still waiting for the fulfillment of that promise".
Meanwhile, Prime Minister Narendra Modi said that his government has placed the highest priority on advancing friendship and cooperation with India's neighbours, and this includes Pakistan. He told Islamabad to take its responsibility seriously to create an appropriate environment and said that raising issues in this forum is not the way to make progress towards resolving issues between our two countries.
With inputs from agencies
India
IGP Kashmir informed that incriminating materials including arms and ammunition were recovered from the slain terrorists who infiltrated into the Indian side of the border
India
The L-G administered the anti-terrorism pledge to senior officials, deputy commissioners and senior superintendents of police at the Raj Bhavan to mark the Anti-Terrorism Day
India
The court on the last date had convicted him in the matter. Malik recently had pleaded guilty in the terror funding case