Russia slams Poland for not inviting its envoy to commemorate liberation of Auschwitz concentration camp
In the Holocaust, 6 million Jews were wiped out by the Nazis and their allies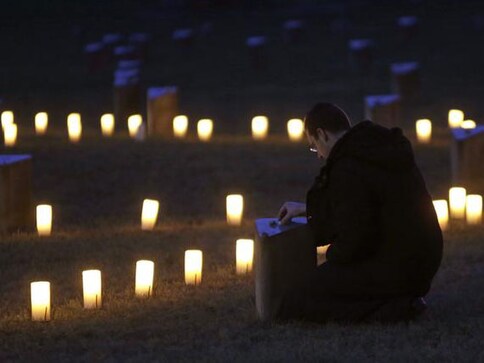 New Delhi: The Russian Foreign Ministry spokeswoman on Thursday slammed Poland's decision to not invite the Russian ambassador to the events commemorating the liberation of the Auschwitz concentration camp by the Soviet Red Army in 1945.
Maria Zakharova said on Telegram: "No matter how our European 'non-partners' contrived in their attempts to rewrite history in a new way, the memory of the Soviet heroes-liberators and horrors of Nazism cannot be erased."
"In January 2022, Russian diplomats were not given the floor for the first time. … This year, representatives of the successor state of the USSR, whose soldiers saved the world from the fascist plague, on the anniversary of the liberation of the camp … not invited at all," Zakharova said.
Meanwhile, as the world marks International Holocaust Remembrance Day on Friday, historians, activists, survivors and their families are all preparing for the time when there will no longer be living witnesses to share first-person accounts of the horrors of the Nazi genocide during World War II. In the Holocaust, 6 million Jews were wiped out by the Nazis and their allies.
Israel, which was established as a refuge for Jews in the wake of the Holocaust, has gone to great lengths over the years to recognize thousands of "Righteous Among the Nations" — non-Jews who risked their lives to save Jews during the Holocaust.
Accounts of Jewish resistance to the Nazis, such as the Warsaw Ghetto uprising, are mainstays in the national narrative but rescue missions by fellow Jews — such as the Hungarian resistance — are less known.
Hungary was home to around 900,000 Jews before the Nazi invasion. Its government was allied with Nazi Germany, but as the Soviet Red Army advanced toward Hungary, the Nazis invaded in March 1944, to prevent its Axis ally from making a separate peace deal with the Allies.
Over the 10 months that followed, as many as 568,000 Jews were killed by the Nazis and their allies in Hungary, according to figures from Yad Vashem, Israel's official Holocaust memorial.
Read all the Latest News, Trending News, Cricket News, Bollywood News,
India News and Entertainment News here. Follow us on Facebook, Twitter and Instagram.  
World
Israel is a "strong and vibrant nation," said Benjamin Netanyahu, adding, "we have built up a powerful state that will not allow our enemies to inflict the very pain, suffering and devastating loss our people experienced during the Holocaust"
World
The German government has already offered Ukrainians a special path to permanent immigration as part of its ongoing efforts to compensate Jews since the Holocaust
long reads
The first time he spoke to her, in 1943, by the Auschwitz crematory, David Wisnia realised that Helen Spitzer was no regular inmate.