Russia claims capture of Bakhmut village 'as a result of successful offensive actions'
The village of Blagodatne lies near Soledar, a salt-mining town that Russian forces have recently captured, and on a highway leading toward Bakhmut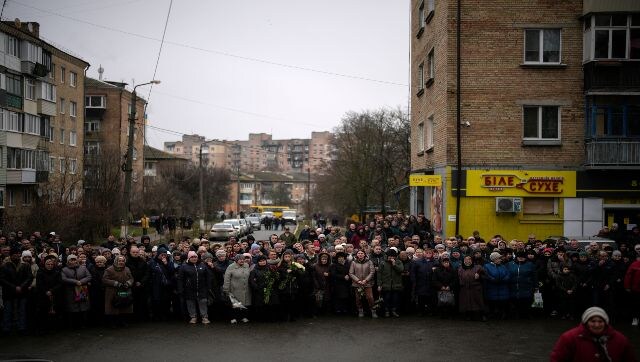 The Russian military on Tuesday claimed to have captured the village of Blagodatne north of the eastern Ukrainian town of Bakhmut which has been the epicentre of heavy fighting.
The defence ministry said that "as a result of successful offensive actions" its forces "liberated the settlement of Blagodatne of the Donetsk People's Republic," using Moscow's term for the eastern Donetsk region.
Blagodatne lies near Soledar, a salt-mining town that Russian forces have recently captured, and on a highway leading toward Bakhmut.
Russia has been seeking to seize Bakhmut for months in some of the heaviest fightings since President Vladimir Putin sent troops to Ukraine in February last year.
Over the weekend Russia's private military group Wagner claimed its units were in control of Blagodatne, but Kyiv denied the claim at the time, saying it repelled Russian attacks on the settlement.
Read all the Latest News, Trending News, Cricket News, Bollywood News,
India News and Entertainment News here. Follow us on Facebook, Twitter and Instagram.
Explainers
Pounded by artillery and air strikes, Avdiivka is another flashpoint in the Donbas region that Moscow's forces are trying to surround, just like in Bakhmut, 60 kilometres (40 miles) to the north
Explainers
After several days of dry weather, rain returned to Donbas on Sunday, particularly around Bakhmut, where Russian and Ukrainian forces have been fighting for months. The circumstances make it difficult for either side to shift a front line that has remained relatively static since November
Opinion
Through the visit to Moscow, Xi also seeks to intensify China's strategic partnership with Russia, which he perceives as fundamental to push back against America's hegemony