Power shortage hits Afghanistan's capital Kabul amid severe cold
More than 157 people have died in Afghanistan's harsh winter, a Taliban official said Tuesday, with the death toll doubling in less than a week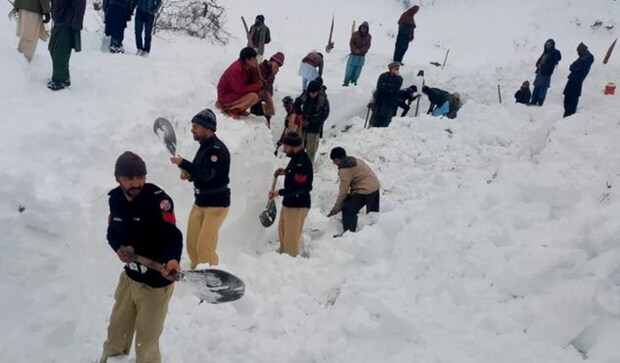 New Delhi: Residents in Afghanistan's capital city Kabul criticized the electricity shortage and said that power shortages create many challenges.
According to a report in the Tolo News, "Each day electricity is not supplied for even 20 minutes at a time, we can't even charge our phones," said Kazim Ali, a Kabul resident.
"Everyone has children, the weather is cold, and the lack of electricity is a big challenge for people," said Ahmad Shah, a Kabul resident.
Severe cold wave kills more than 150 people
More than 157 people have died in Afghanistan's harsh winter, a Taliban official said Tuesday, with the death toll doubling in less than a week as millions face bitter temperatures with minimal humanitarian aid.
According to a report in CNN, the country is suffering one of its coldest winters, with temperatures plummeting to as low as minus 28 degrees Celsius (minus 18 Fahrenheit) in early January – far below the nationwide average of between 0 and 5 degrees Celsius for this time of year.
The United Nations Office for the Coordination of Humanitarian Affairs (UNOCHA) said on Twitter Sunday it was delivering aid such as blankets, heating and shelter to some 565,700 people.
"But much more is needed amid one of the coldest spells in years," it added.
More than 75,000 livestock also have died as a result of the chill, Shafay Rahimi, a spokesman for the ministry said. He estimated that the Taliban have tried to reach and help more than 1 million people across the country and are "still trying our best to support more families during this harsh cold weather."
The Taliban takeover in August 2021 sent Afghanistan's economy into a tailspin and transformed the country, driving millions into poverty and hunger. Foreign aid stopped almost overnight.
Sanctions on Taliban rulers, a halt on bank transfers and frozen billions in Afghanistan's currency reserves have already restricted access to global institutions and the outside money that supported the country's aid-dependent economy before the withdrawal of U.S. and NATO forces.
The United Nations Office for the Coordination of Humanitarian Affairs said that bitterly cold weather in Afghanistan has reportedly killed thousands of livestock across the eastern, western and northern regions.
Read all the Latest News, Trending News, Cricket News, Bollywood News,
India News and Entertainment News here. Follow us on Facebook, Twitter and Instagram.  
Opinion
What the Muslim and British invaders couldn't do to the religion was unleashed by the legal subjugation of religions in independent India
World
The Pakistan Senate on Thursday approved the Supreme Court (Practice and Procedure) Bill, 2023 that would curb the Chief Justice of Pakistan's discretionary powers to take suo moto notice, according to a report
World
The plant needs a reliable electricity supply to ensure essential nuclear safety and security functions