Poverty porn or bad judgment? Photographers address row over Alessio Mamo's photos of India
Alessio Mamo's series, posted on the World Press Photo Foundation's Instagram account, has been widely criticised as 'poverty porn', 'exploitative' and 'unethical'. How justified is the criticism?
The children mustn't be over the ages of 11 or 12. They cover their eyes with their hands; one of them has a rounded tummy — the convex swell reminiscent of images one sees of the malnourished. Behind them is a river, fishing boats: evidence of a rural and presumably impoverished life. Before them — what they cannot see — is a table covered in resplendent red cloth, and holding a feast (roast turkey, fresh fruits, drinks).
The photo is one among the many in a series called 'Dreaming Food' by Italian photographer Alessio Mamo. Mamo — among the World Press Photo 2018 winners — shared the images on the World Press Photo Foundation's Instagram account on 23 July, triggering an immediate (and severe) backlash.
Read on Firstpost: Italian photographer and World Press Photo Foundation criticised for 'poverty porn' series shot in India
In an accompanying note on Instagram, Mamo explained that his idea behind his series was to highlight the problem of malnutrition in rural India (where 2.5 million children under the age of five die from it, he wrote) while juxtaposing it with the food waste that occurs in the West, especially during Christmas time. "I brought with me a table and some fake food, and I told people to dream about some food that they would like to find on their table," Mamo said, of how he got his subjects to pose for the series.
However, Mamo's series has been widely criticised as 'poverty porn', 'exploitative' and 'unethical'. How justified is the criticism?
Dubious consent
What makes Mamo's work questionable, say photographers, is the quality of consent obtained from those he photographed. "In India, people photograph the poor all the time and say, 'I have received consent from them (to shoot). But consent is a many-layered thing," says photographer Ritesh Uttamchandani. "Do the collaborators [Ritesh doesn't like to use the word 'subject' when describing those who are photographed] know that these images will be sold to a foreign agency for $200 a photo or published in an international magazine?"
Parachute journalism
There also seems to be a disconnect between Mamo's stated purpose and his understanding of Indian culture or the problem of malnutrition. Kolkata-based photographer Sujatro Ghosh says the 'Dreaming Food' series is an "outright instance of selling poverty". "There are photographers who work on similar subjects — Matt Black, for example — but they are more responsible than Mamo has shown himself to be," Ghosh says.
Ritesh says 'parachute journalism' is one reason for this disconnect with local context: "Some guy lands here because he has the means and access and some NGO figures".
This also plays into the blurring of the consent granted by collaborators that  Ritesh mentioned. "When a foreigner comes to a country as complex as India, he/she feels like there's so much going on. That is true for photographers from any country, to be honest (experiencing to a different culture). And if you go to the remotest parts of the country, where there is a lack of even basic necessities, leave alone TV, the camera, the photographer, the white man, is such a novelty," he says.
West is best
How we perceive works like Mamo's is also influenced by the fact that "all our reference material is derived from the West, and that we have grown up on a steady diet of Western photographers," says Ritesh Uttamchandani.
"Many Indian photographers shoot like them (westerners) because that sort of gives their work some validation, money etc. Photography, by and large, is controlled by the west — be it the style or the money involved, the publication... When our reference material is all western, then our understanding will also be very alien," Ritesh adds.
Noted photographer Chirodeep Chaudhuri, however, feels a more nuanced view is called for. "Where is the Indian photographer who is doing these stories, where is the Indian media organisation that is doing these stories?" he counters. "Instead of shouting ourselves hoarse about how the white man is misrepresenting us, I say if we were to look at it and say — 'that's the point of view and here's my counterview', then that would be more accurate. Without that counterview, there is no debate. It's like I am waiting for (something similar) to happen the next time and shout (about it) again. We don't do anything, and then we say, 'Look the white man comes and shows our slums'."
A failure of infrastructure
While photographers are held accountable for what they shoot and for bringing about social change with their work, what about the system itself? "Where is the responsibility of the system?" questions Chirodeep. "To do a project of a certain scale with a certain level of dedication and involvement, where does the money come from? By money, I don't mean the remuneration, I mean the backing; money is infrastructural backing after all. If I were to do a story on hunger in India, I have to travel to some of the poorest districts. How is the photographer going to do it? Are they going to quit their job and do it? This is a pragmatic way of looking at things. If that is not happening then the reader is the one who is losing out because they are not getting the right picture."
A flawed premise
In a statement posted to Medium, Alessio Mamo stated that the photos were taken during a 2011 visit to India, and were shot with the help of an NGO that works in rural areas, with the full participation of those who posed for the photos.
"The only goal of the concept was to let western people think, in a provocative way, about the waste of food. Maybe it did not work at all, maybe I did it in the wrong way, but I worked honestly and respectfully with all the people involved. I only had the intention to let people think about this issue," Mamo said, before apologising for having caused hurt or offence.
Sujatro Ghosh, however, feels that the premise of Mamo's series itself was flawed. "Mamo has picked up typical backgrounds, and has brought in foods that people who inhabit these places do not even understand. He asks them to dream of them but surely they haven't dreamt of something they have not known all their lives. This is a classic case of a photographer not engaging with his or her subjects, empathising with them," Ghosh says.
Lapse in editorial judgment
Institutional support could also play a role in spotting problematic representations like Mamo's 'Dreaming Food' series. An individual photographer may not always be able to spot what (if anything) is questionable about his/her work. But when there is a system of editors who are also looking at the same photographs, then they should certainly be able to flag any problematic representations or concepts.
This doesn't seem to have happened in the case of World Press Photo Foundation and Mamo's series.
"I would imagine that in any media organisation — a newspaper, a magazine or a TV channel — in the ideal world would have hierarchies, and these hierarchies are also hierarchies of judgement. The photographer on the ground who has two months of experience would have lesser judgment than the city editor with 12 years of experience and then the editor with 30 years of experience. So in case there is a lapse in judgement at some point, then the others are able to step in and veto it," says Chirodeep.
That a series like 'Dreaming Food' is out there in public domain indicates to Chirodeep that there was a serious lapse of judgment. He also puts it down to there being too many independent photographers today — photographers who are free of the hierarchies of judgment that being part of an organisation would entail. "The problem to me is what you are pretty much seeing online. If everybody is independent, everybody is also independently airing an opinion. To me, this is an airing of an independent opinion where a photographer goes out and does this project and thinks that is great work. Because he/she is outside of a system — I am not saying that working in a system is an ideal case — there is also that competitive ecosystem where putting out a project and getting a grant has become so important… the photographer is trying all kinds of dramatic stuff to catch the eye," he says, adding, "I am not saying the photographer is blameless but the system that supports him/her (or doesn't) also needs to be examined."
Sujatro Ghosh believes that more than the Mamo's perspective, institutions like the World Press Photo Foundation must be held accountable. (The latter issued a statement about their submission guidelines for Instagram in response to the row on 23 July.) "In the sphere of photography you see countless people work on these subjects, time and again, with similar laxity, because they know this is what the western viewer sees or wants to see," Ghosh says. "This won't stop and will continue to happen as long editors around the world see value in, or rather reward such work."
India
After playing continuous cricket for over five months, Kohli is currently on a short break and is enjoying quality time with his family in Mumbai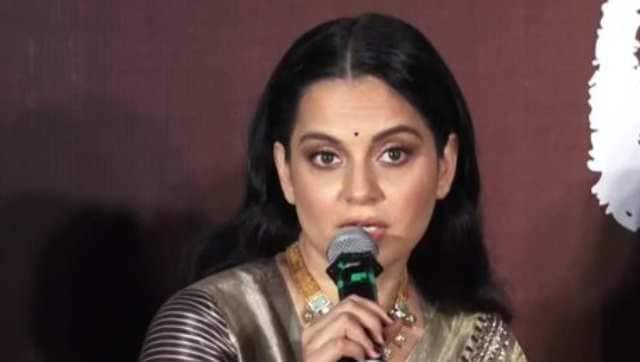 India
Kangana Ranaut put up Instagram stories calling India a "Jihadist Nation" and allegedly calling for a dictatorship in India after the decision to repeal the farm laws was conveyed by the prime minister
Entertainment
In an Instagram post, Dwayne Johnson wrote that Oscar Rodriguez takes care of his 75-year-old mom, and provides meals to domestic violence victims