Italian photographer and World Press Photo Foundation criticised for 'poverty porn' series shot in India
As a part of a 'take-over', photographer Alessio Mamo posted pictures from his series on hunger in India to World Press Photo's Instagram account. He took pictures of people in poverty-stricken areas posing in front of fake food
Alessio Mamo, an Italian photographer, and the World Press Photo Foundation have been criticised globally over photographs that Mamo uploaded to the latter's Instagram account, as part of a 'take-over'. The subjects of these photographs taken by Mamo include men, women and children in India who can be seen covering their eyes while a decorated table with 'fake food' is present before them.
Although the post garnered more than 18,000 likes on Instagram, several social media users, photographers and journalists lashed out at the tone-deafness and apparent insensitivity of the project, taking to Twitter, Facebook and Instagram itself to post their criticism. They were quick to call the project as another 'poverty porn' gimmick, which means that the subjects and their poor conditions are exploited by a Western photographer to generate sympathy through photographs.
World Press Photo Foundation is a Netherlands-based non-profit organisation that is well known for holding annual photography contests. Mamo was the prize winner of the #WPPh2018 Photo Contest and was selected to take-over the foundation's Instagram account. The idea of such take-overs, as they have been termed, is that someone new handles the account for a day and gives a glimpse into their life or various projects.
Mamo's first photograph from his series on Iraq appeared seven days ago on World Press Photo's Instagram feed. Since then, the Sicily-based photographer has been uploading other series and photographs clicked in various regions, such as Iraq, Jordan and India.
The series of photographs that have received criticism were uploaded on 23 July. This series was titled 'Dreaming Food' and he described it as 'a conceptual project about the hunger issue in India'. Mamo claims that the photographs were pictured in 'Uttar Pradesh and Madhya Pradesh two of the poorest states of India'. In a lengthy caption that accompanies the pictures, Mamo detailed his credentials and the reason for starting a series with such a concept.
These photographs were clicked in areas of rural India which battle poverty and disease. In his caption, Mamo also mentioned statistics on malnourished children in India. He went on to explain how the idea for the series developed, stating, "The idea of this project was born after reading the statistics of how much food is thrown away in the West, especially during Christmas time. I brought with me a table and some fake food, and I told people to dream about some food that they would like to find on their table."
Social media users raised questions about the editorial decision or lack thereof for allowing the publication of the series on India.
irresponsible and horrendous. a photographer supported by @WorldPressPhoto traveled to impoverished areas in india asking locals to imagine their dream meals then took their photos with a bounty of fake food as "conceptual art." the epitome of poverty porn https://t.co/53Ys1VKs13 pic.twitter.com/qC407L03C2 — celeste noche (@extracelestial) July 23, 2018
Ethics should never be pushed aside in the quest for a good photo opportunity. Always consider how you represent an issue, people and place. These photos published by @worldpressphoto are an example of ethics abandoned. #ALC701 https://t.co/hEE4aDyt1A — Lisa Ritchie (@lisajaritchie) July 23, 2018
'I bought with me a table and some fake food and I told people to dream about what food they would like to find on the table.'

Even by @WorldPressPhoto exploitative standards. Even with their lack of editorial integrity this is really something else.https://t.co/Z47d40VNGD pic.twitter.com/ZghhM8UTbo

— duckrabbit (@duckrabbitblog) July 22, 2018
Came across this post on @WorldPressPhoto. Shocked that such an Organisation rewards work that seems to advance personal interests masked in "social-political reportage" rather than respecting the ethical boundaries in the craft. pic.twitter.com/0jsZvzMxAp — Pierre (@petersize10) July 23, 2018
Those pictures are so humiliating. And with kids! Can't believe someone would do that.
The person has no empathy for another human being.

— Austin Fernandes (@quickbug) July 23, 2018
Today's edition of Fkkd Up Creative Racism is brought to you by @WorldPressPhoto pic.twitter.com/WSHyv2CYJU — scherezadenfreude (@zaharaesque) July 23, 2018
Dear @WorldPressPhoto your latest 'Dreaming about food' series on Instagram, featuring poverty stricken Indians with closed eyes and fake food in front of them, isn't journalism. It's poverty porn masquerading as journalism. Hope you realize that you are nothing but white trash. pic.twitter.com/no2dZLyOCC

— Arnav Das Sharma (@arnav_d) July 23, 2018
World Press Photo issued their own statement on Twitter regarding the issue on 24 July after eminent photo-journalists and journalists heavily criticised the project as well as the organisation for allowing the photographs to be published on their social media accounts. One of the reasons the organisation mentioned states: "The World Press Photo Foundation is a platform that connects members of our community (contest winning photographers, masterclass participants, etc.) with the general audience. Being a platform we do not limit photographer's choices beyond the guidelines provided, and we ask the photographers to respond directly to the audience when questions arise." The organisation repeated the phrase to many social media users who demanded an explanation. The statement also mentions that apart from his portrait of Manal (an Iraqi girl living in Kirkuk), none of the photographs Mamo has shared were awarded prizes in the photo contest.
Our Instagram account is a platform for photographers in our community to use. We have guidelines for photographers who takeover the account. You can read those guidelines, and our statement about Alessio Mamo's takeover last week, here: https://t.co/EbZGnesx3s — World Press Photo (@WorldPressPhoto) July 23, 2018
The outrage over Western photographers exploiting the struggles of subjects who live in poor conditions is not new, but in Alessio Mamo's case, people have highlighted the deeply unethical portrayal of poor people posing before fake food, as well as the involvement of children. 
News & Analysis
Under the new rules, people who are not public figures can ask Twitter to take down pictures or video of them that they report were posted without permission.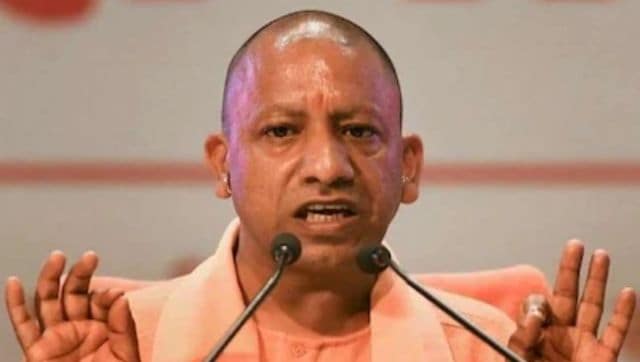 India
BJP Uttar Pradesh Social Media Head Ankit Chandel said the main objective of the 'Fark Saaf Hai (difference is clear)' is to highlight the way the BJP government in the state "has worked tirelessly" and the difference it has made to the lives of people
Sports
WTA chairman Steve Simon "has reached out to Peng Shuai via various communication channels. He has sent her two emails, to which it was clear her responses were influenced by others," she said