Philips cuts 6,000 more jobs as losses deepen after massive recall of faulty sleep devices
Philips announced a global recall in 2021 of its appliances to treat people suffering from sleep apnoea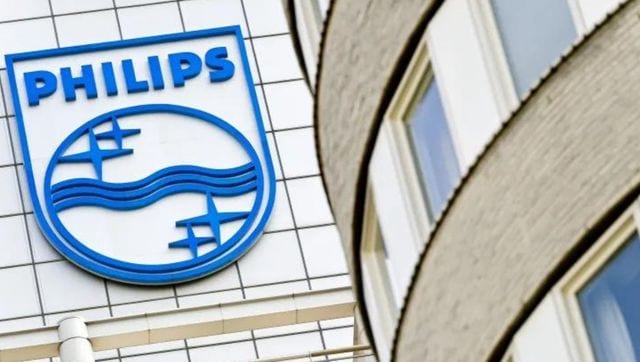 The Hague: Embattled Dutch medical tech maker Philips said on Monday it will slash 6,000 more jobs worldwide after fresh losses caused by a massive recall of faulty sleep respirators.
Chief Executive Roy Jakobs announced the "difficult, but necessary further reduction of our workforce" by 2025, which comes just three months after it announced another 4,000 cuts.
"2022 has been a very difficult year for Philips and our stakeholders, and we are taking firm actions to improve our execution and step up performance with urgency," Jakobs said in a statement.
The Amsterdam-based firm unveiled net losses of 105 million euros (USD 114 million) for the fourth quarter of 2022 and 1.6 billion euros for last year as a whole, largely due to the recall.
Philips announced a global recall in 2021 of its appliances to treat people suffering from sleep apnoea.
This followed concerns patients risked "possible toxic and carcinogenic effects" if they inhaled or swallowed pieces of degraded sound-dampening foam on the machines.
Jakobs, who took over in October, said Philips needed to "improve performance and simplify our way of working to improve our agility and productivity."
"This includes the difficult, but necessary further reduction of our workforce by around 6,000 roles globally by 2025," he added.
A total of 3,000 of the new job cuts would be made in 2023.
US investigation
Starting off as a lighting company more than 130 years ago, Philips has undergone major changes in recent years, selling off assets to focus on making high-end electronic healthcare products.
But that shift has been called into question by the giant recall that has pushed it into loss and seen the previous CEO step down.
The company is now under investigation by the US Department of Justice, is negotiating with US authorities over a financial settlement, and is the defendant in several class-action lawsuits in the US.
Jakobs said Philips would focus on "strengthening our patient safety and quality management and completing the Respironics recall."
The firm has produced around 90 per cent of the replacement devices it needs to shop to patients, the company said.
But it is also increasing the number of replacements, requiring the company to set aside a further 85 million euros.
Philips said it had not yet included possibly US payouts in its accounts due to the "uncertain nature" of the eventual amounts.
In December Jakobs told AFP that testing on the recalled respirators showed they were "within safety limits" for use but that a final verdict rested with global regulatory authorities.
Read all the Latest News, Trending News, Cricket News, Bollywood News, India News and Entertainment News here. Follow us on Facebook, Twitter and Instagram
World
Transportation Secretary Pete Buttigieg confirmed Phillip Washington's withdrawal in a tweet Saturday night, calling him 'an excellent nominee' and blaming undeserved and partisan attacks
News & Analysis
Over the last couple of years, air pollution has gotten so severe that air purifiers are now required to breathe pure air in enclosed areas, even during the summers. If you're searching for an air purifier, we've compiled a selection of the best options.
Explainers
According to research, British men between the ages of 18 and 35 and Dutchmen around the same age tend to cause the most trouble in Amsterdam's red-light district, making the lives of locals miserable with stag parties, pub crawls, and all-night binges on alcohol and drugs