Palestinian ambassador hopes India follows 'principles' while strengthening ties with Israel
Palestine's Ambassador to India Adnan Abu Alhaija hoped India will follow principles and not just interests while strengthening ties with Israel
Hyderabad: Palestine's Ambassador to India Adnan Abu Alhaija on Saturday hoped India will follow principles and not just interests while strengthening ties with Israel.
"I hope this country will follow principles not only interests. I do understand their interests but hope they follow the principles at the same time," he said while hinting that India's attitude on Palestine has undergone some change since the times of Mahatma Gandhi.
"Mahatma Gandhi used to say this openly and it was quoted by former President Pranab Mukherjee during his visit to Palestine. Palestine is to Palestinians like Britain is to British."
The ambassador was talking to reporters on the sidelines of an all-party meeting organised by Indo-Arab League to express solidarity with Palestinians and to condemn the Israeli atrocities.
Alhaija hoped there will never be any change in India's stand on Palestine.
Replying to a query, he felt India should have reacted to last week's developments in the wake of Israel's act of provocation at Al-Alqsa mosque in Jerusalem.
He noted that India historically supported Palestinian cause but in 1992, New Delhi started diplomatic relations and built them in subsequent years.
"This time there is good relations between the two prime ministers," he remarked referring to the recent visit by Indian Prime Minister Narendra Modi to Israel.
The Palestinian ambassador, however, said they were not upset over Modi's visit.
"It is matter of a country having bilateral relations with another country. It's okay as long as it is not affecting India's support to Palestinian cause."
He hoped that India will use these relations with Israel to find a solution Palestinian problem, saying it was central to the peace in the region and the world.
He also did not agree that Modi not visiting Palestine indicate change in India's stand on Palestine.
"I discussed with the Indian officials who told me that we deal with Palestine as an independent country and not as a tail to Israel. (India's Minister of State for External Affairs) MJ Akbar visited Palestine but he did not go to Israel."
"I know they have some interest. They are looking for some technology. Let them do it but India had been supporting Palestinian cause for decades and we hope this will continue," he added.
He believed India could play a positive role in solving the problem as Indian politicians and people know its origin and always supported the rights of Palestinians.
He said Palestine accepted two-state solution even though Palestine will get only 22 percent of its historical land.
"We hope India will give more support Palestinian cause. We appeal to India and all other countries to be with justice, otherwise without peace the region will have an uncertain future."
Alhaija termed as 'sad' India's move to abstain at UNESCO when it declared Al-Aqsa mosque compound to be uniquely Muslim.
On India-Palestine trade, the ambassador said it was discussed during President Mahmoud Abbas' visit to India and they were working to promote it.
He pointed out that the items imported by Palestine from India constitute a small portion as majority of the products were registered with Israeli companies and go to Israel. Palestine and India were working to find a solution.
He said a group specialized in investment will soon visit India. "We are working with CII and FICCI to organise a meeting with Indian businessmen to encourage investment in Palestine. We will also encourage Palestinian businessmen to invest in India," he added.
India
The second campus of Chittaranjan National Cancer Institute has been built at a cost of over Rs 530 crore of which around Rs 400 crores have been provided by the Union government and the rest by the West Bengal government
India
Thakur was selected to lead Himachal Pradesh in 2017 after the BJP's chief ministerial candidate Prem Kumar Dhumal contested and lost the Sujanpur Assembly seat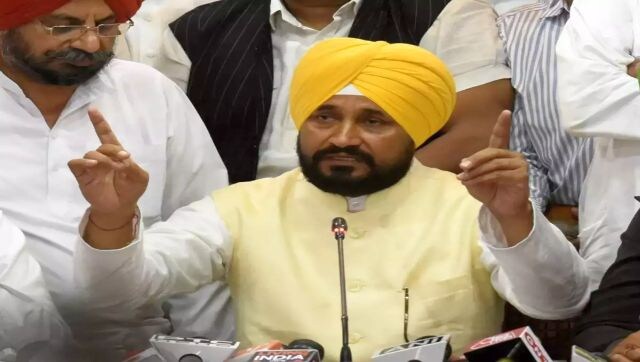 India
The committee comprising Justice Mehtab Singh Gill (retired) and Principal Secretary, Home Affairs and Justice, Anurag Verma will submit its report within three days