Pakistan: Top intel officer, driver killed in suspected militant attack in Khyber Pakhtunkhwa
Brig. Mustafa Burki, who had been deeply involved in operations against the Pakistani Taliban in recent years, was killed along with his driver as they traveled in Khyber Pakhtunkhwa which borders Afghanistan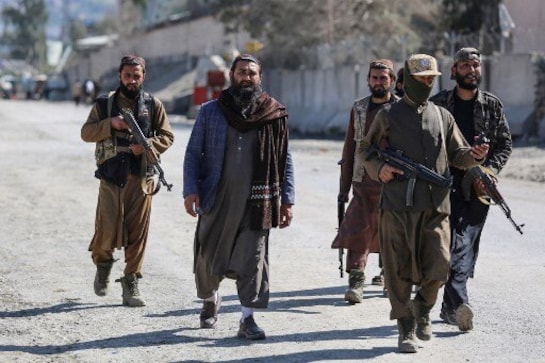 Suspected militants ambushed a vehicle carrying a senior military intelligence officer in northwest Pakistan on Tuesday, killing him and his driver, security officials and police said.
Brig. Mustafa Burki, who had been deeply involved in operations against the Pakistani Taliban in recent years, was "martyred" along with his driver as he traveled in Khyber Pakhtunkhwa province, three security officials said. The province bordering Afghanistan is a former stronghold of militants.
The officials spoke on condition of anonymity as they were not authorized to speak to media on the record.
There was no claim of responsibility for the attack on Burki.
It was the second major assault on intelligence officers since January, when Pakistani Taliban killed another senior officer and his colleague in Punjab province. Burki and the officers killed in January were known for gathering information about militants and supervising raids on insurgents.
Separately, the military said in a statement Tuesday that three soldiers and three militants were killed in a shootout Monday in Dera Ismail Khan, a district in Khyber Pakhtunkhwa. It provided no details about the slain insurgents. However, Pakistani Taliban often target troops in the northwest and elsewhere.
The military did not mention the second attack, in which Burki and his driver were killed.
The Pakistani Taliban, known as Tehreek-e-Taliban Pakistan, are a separate group but allied with the Afghan Taliban, who seized power in their country as the U.S. and NATO troops were in the final stages of their pullout from Afghanistan in August 2021.
The Taliban in Afghanistan last year brokered a cease-fire between the Pakistani Taliban and Islamabad's government but the insurgents later ended the truce. Since then, Pakistan has witnessed a surge in militant attacks in the country.
Read all the Latest News, Trending News, Cricket News, Bollywood News,
India News and Entertainment News here. Follow us on Facebook, Twitter and Instagram.
also read
First Cricket News
There is a possibility that BCCI will play a second string Indian team against Afghanistan with all seniors rested.
First Cricket News
Rashid, who had played a major role in Gujarat Titans' run to the final of the 16th season of the IPL, has been ruled out of the first two games due to a lower-back injury but is expected to make a comeback in the final ODI.
First Cricket News
Sri Lanka vs Afghanistan 3rd ODI: Sri Lanka beat Afghanistan by 9 wickets with 204 balls to spare in a one-sided contest. They win series 2-1.