Pakistan live: Sharif to address joint session of Parliament as protests spiral
Follow live updates from the ongoing protests in Pakistan here,
3:15 pm: Govt says anti-Sharif protests are a 'revolt against state'
Pakistan's interior minister Tuesday slammed violent anti-government protests as a "revolt against the state" as lawmakers met to discuss the political crisis shaking Prime Minister Nawaz Sharif.
Parliament met for an emergency session after three days of clashes between police and club-wielding demonstrators demanding Sharif's resignation.
Interior Minister Chaudhry Nisar Ali Khan said the country should not be held to ransom by a few thousand people.
"This is not a protest or a political gathering. This is a revolt against Pakistan -- this is a revolt against the state institutions," he told lawmakers.
Defence minister Khawaja Asif told AFP late on Monday that a cross-party negotiation team was set to approach the protest groups and try to end the standoff, which has seen three people killed and hundreds injured in clashes.
12:34 pm: Nawaz Sharif appearance in parliament doubtful
Doubts were raised about Pakistani Prime Minister Nawaz Sharif's appearance in parliament on Tuesday, as a deepening crisis over mass protests demanding his resignation prompted fears of an army intervention.
Sharif has called a joint session of parliament and was expected to make an address on Tuesday but as members streamed into the assembly, his office clarified that the proceedings would last all week.
"Everyone will be given a chance to speak and after that he may address the parliament," a Sharif spokesman said.
Updates for 2 September
5:42 pm: Imran Khan, cleric Tahir-ul-Qadri charged under anti-terror laws
The chief justice of the Pakistan supreme court has cancelled the holidays of all judges as the political crisis in Pakistan deepened.
Zee news reported that all judges of the SC have been summoned as Nawaz Sharif gets ready to address a joint session of the parliament on Tuesday.
Meanwhile, Dawn news reported that Imran Khan and cleric Tahir-ul Qadri have been booked on terrorism charges, as protesters refused to heed calls for calm and breached the red zone.
2:53 pm: Pakistan army chief meets Prime Minister Sharif
The Supreme Court of Pakistan has asked both protesting parties if the court could plat a role in resolving the ongoing crisis, Dawn reported.
"The court gave PTI and PAT lawyers one hour to take counsel from their leadership," the report said
2:10 pm: Pakistan army chief meets Prime Minister Sharif
Pakistan's army chief Raheel Sharif met Prime Minister Nawaz Sharif on Monday, an army source said, as opposition protesters crowded outside government offices demanding the premier's resignation.
A day earlier the army chief, who is not related to the prime minister, urged the government and opposition leaders to resolve the crisis through talks and warned against the use of force to end the demontrations.
-Reuters
1:30 pm: Pakistan security forces clear protesters from state TV
PTV resumes transmission shortly after Pakistan Rangers cleared the protesters from the state run news channel's complex. Radio Pakistan tweeted:
Transmission of PTV News has been restored after evacuation of its headquarters building in Islamabad by Pakistan Army and Rangers

— Radio Pakistan (@RadioPakistan) September 1, 2014
12:54 pm: Pakistan security forces clear protesters from state TV
Pakistani security forces on Monday cleared hundreds of anti-government protesters from the state broadcasting company after they seized the building and cut transmissions, according to an AFP journalist at the scene.
Demonstrators seeking the overthrow of Prime Minister Nawaz Sharif stormed Pakistan Television and occupied the building for around half an hour before being removed.
12:13 pm: Pakistan anti-government protesters storm state broadcaster
Protesters agitating for the fall of the Pakistani government on Monday stormed the state television station, the broadcaster announced.
A Pakistan Television (PTV) anchor said the demonstrators had entered their offices and "besieged" staff, warning that transmission could be cut at any time.
-AFP
11.50 am: Resign, let probe decide if you are guilty or not: Imran Khan tells Sharif
Addressing supporters outside Pakistan's Secretariat, PTI leader Imran Khan said it was a universal accepted norm that when someone is charged of an offence, he steps down from office and allows a probe to be conducted. He also said that there was enough evidence to prove that the polls were manipulated.
"Our demand is you resign, let a probe be conducted into the elections and once it is completed, you can come back to power if you are given a clean chit," Khan said, seeking to address Sharif, adding that "as long as Sharif is the PM, the country will not get justice."
Khan also said that the manner in which protesters were handled in overnight protests, including the use of tear-gas shells, were in violation of the UN Geneva Convention.
11.35 am: Pakistan protesters inch closer to Nawaz Sharif's house
A large crowd of Pakistani protesters pushed closer to the prime minister's house in central Islamabad on Monday, fighting running battles with police after breaking into the Pakistan Secretariat area which houses government ministries.
Although they fired occasional teargas canisters, police were seen retreating and showing restraint as protesters, many carrying wooden clubs, pushed closer to Prime Minister Nawaz Sharif's official residence. It was not clear if he was at the residence.
Reuters
10.35 am: Pakistan Army takes over security in Islamabad
According to latest reports, the Pakistan army has now taken over the security of Islamabad city. It is interesting to note here, when the protests had kicked off the army had declared that it will not let the city heritage buildings be damaged in the ruckus.
Now, they have jumped into action and created a barricade in a bid to stop protesters from storming the ministries inside Parliament house. The police, CNN IBN reports, has been lobbing tear gas shells at the protesters. The latter, in turn, have been pelting stones at army personnel.
The protesters, despite the Army appearing to rally behind the government, are showing no signs of yielding as yet. The Dawn reports:
"The deadly confrontation shows little signs of letting up, as both Imran Khan and Tahirul Qadri have encouraged their supporters to battle on, while negotiations with the government appear to be going nowhere - despite the Pakistan Army playing the role of 'mediator'. Demanding Sharif's resignation, the protesters remain camped outside government offices, armed with sticks and wearing gas masks, tried to break through police lines."
10.25 am: Pakistan impasse refuses to end, despite Army intervention
While it was being speculated that Imran Khan's protests were just setting the stage for the Army to make a gallant entry back into the country's politics, there seems to be no end to the governtment-protester logjam yet. On 28 August, Reuters reported that the Army, considered a powerful political entity in Pakistan, will try resolve the crisis.
The Army's gesture was even hailed by Qadri. Reuters reported:
"The army chief has asked us to give him 24 hours to solve the crisis," he told thousands of flag-waving supporters. Khan, speaking shortly after him, echoed his remarks. "The army will compile and put together a package of our demands and make sure they are implemented," Qadri added.
The army's press wing tweeted that army chief General Raheel Sharif would meet both opposition leaders late on Thursday."
The report also said that the protesters welcomed the Army's decision to step in by chanting slogans and waving their flags.
However, as a fresh wave of violence erupted in Pakistan, it became evident that the Army's intervention hadn't yielded the desired results - at least the kind of results expected by the government.
On Sunday, after night-long clashes in Islamabad between anti-government demonstrators and security forces that left three people dead and about 450 others injured, the situation continued to be tense and uncertain even as the powerful Army Chief General Raheel Sharif summoned a meeting of corps commanders today.
The clashes had broken out late on Saturday night when the demonstrators who have laid siege to the heart of the Pakistani establishment, housing the Presidency, the National Assembly, the Supreme Court etc.
With inputs from PTI
End of updates from 21 August
3.50 pm: Imran Khan suspends talks with Pak govt
Pakistan Tehreek-e-Insaaf leader Imran Khan today announced that he will not engage with the Nawaz Sharif government, urging people to break the shackles of  fear and fight for their freedom.
"Nawaz Sharif you are a coward, you should not hide behind the looters sitting in the assembly."
"I'm appealing to you... farmers, policemen, armymen of Pakistan... fight for your freedom," Khan, a former cricketer, said while addressing a rally in Islamabad.
"I want you to make a promise with me today... freedom demands a lot of sacrifices," Imran Khan appealed to his supporters telling police officials that their only boss was God. "If bullets are fired, I will stand in their way."
Meanwhile, the PTI rally breaks into a sing-song much like our very own Indian activist-turned-politician Arvind Kejriwal's Aam Aadmi Party.
11.20 am: Nawaz Sharif govt to accept Imran Khan's demands?
The Nawaz Sharif government is seriously thinking over the demands made by Pakistan Awami Tehreek (PAT) party chief Tahir-ul-Qadri and Pakistan Tehreek-e-Insaaf (PTI) party chief Imran Khan, after the second dialogue session today morning, Zee News reported.
Pakistani press reported that the government was examining the six demands made by Imran Khan. "Imran Khan's six demands comprise -- Nawaz Sharif quit as prime minister, mid-term elections be held, electoral reforms be made, forming impartial interim government through political consensus, resignation of the Election Commission of Pakistan, and Article 6 of the constitution be invoked against those involved in the "rigging" of May 2013 elections and awarded punishments," the report says.
8:11 am: Imran Khan agrees to talks after Army calls for dialogue
The Sharif government met with a team from PTI, the opposition party led by Imran Khan in a bid to end impasse. Both sides are expected to meet again today.
An intransigent Imran Khan who yesterday had said he would not talk to anyone agreed to negotiate - hours after the army called for dialogue
7:40 am: US supports Sharif government
The US has said that it does not support any extra-constitutional changes in Pakistan, where deadlock continues between Prime Minister Nawaz Sharif and two key opposition figures seeking his resignation over allegations of corruption and election rigging.
"We support the constitutional and electoral process in Pakistan, which elected Nawaz Sharif as the Prime Minister. That was a process they followed, an election they had, and we are focused on working with Pakistan," State Department Deputy Spokesperson Marie Harf told reporters.
"We do not support any extra-constitutional changes to that democratic system or people attempting to impose them," Harf said.-PTI

--End of updates for August 20--
9.37 pm: Will storm your house, Imran Khan threatens Nawaz Sharif
During his speech in Islamabad, Imran Khan issued threats to Sharif demanding his resignation.
"Quit or we will storm your house," Khan said and added, "There can be dialogue only after Nawaz Sharif quits."
Criticising Sharif Khan said, "Nawaz Sharif has chosen goons who suppress people."
9.16 pm: We won't leave unless Sharif resigns, says Imran Khan in Islamabad
Even as Imran Khan was addressing a rally today, marchers in Islamabad chanted 'go Nawaz go' as Khan began his speech.
According to his party's twitter handle, Khan said, "I seek help from Allah and not from the US," and added, "Even if no one comes to help me, I won't go unless Sharif resigns."
"Acceptance of demands for electoral reforms and vote audit will be our success," he said.
I seek help from Allah and not from the US. @ImranKhanPTI #AzadiMarchPTI

— PTI (@PTIofficial) August 20, 2014
Neither me nor my people will leave from here until Nawaz Sharif resigns. @ImranKhanPTI #AzadiMarchPTI

— PTI (@PTIofficial) August 20, 2014
3.30 pm: Pakistan Court issues summons to Imran Khan and Qadri
In the first definitive step against the protest, the government seems to have sought the help of the country's judiciary. Pakistan's Supreme Court has now issued summons to Imran Khan and cleric Tahir ul-Qadri for organising the 'civil disobedience' movement.
Till now, the Nawaz Sharif had given a free run to the protesters who breached the red zone and then threat-end to storm the Prime Minister's house.
Reuters reported that Pakistan's Supreme Court on Wednesday ordered opposition leader Imran Khan and cleric Tahir ul-Qadri to appear in court the following day over protests in the capital designed to force the prime minister's resignation.
"We would like to give notice to all respondents for tomorrow," Chief Justice Nasir ul-Mulk said in response to a petition filed against Khan and Qadri over their protests.
With inputs from Reuters
12.12 pm: Following Imran Khan's deadline, Nawaz Sharif agrees to meet Imran Khan, Qadri
Khawaja Saad Rafique, Pakistan's minister for railways, tweeted that Pakistan Prime Minister Nawaz Sharif has agreed to meet Imran Khan and Tahir ul-Qadri.
His Twitter account is operated by PMLN.
Following is his tweet:
https://twitter.com/KhSaad_Rafique/status/501967197720166400
Prior to tweeting this, Rafique retweeted a tweet that pointed out that Imran Khan's protest march could progress only because Nawaz Sharif believes in democracy, unlike Musharraf military regime.
Like it or not but this is the difference between democracy and dictatorship Musharraf never allowed public protest in front of parliament

— Hamid Mir (@HamidMirGEO) August 20, 2014
Khan has given Sharif a deadline till Wednesday evening to yield. Nawaz Sharif has refused to yield and lawmakers within the government and even in the Opposition have urged the Prime Minister to not give into Khan's demands. The Nation reports: "Lawmakers of treasury and opposition benches on the second consecutive in the National Assembly on Tuesday assured their full support to Prime Minister in the current political turmoil, suggesting the PM not to even think about tendering resignation."
11.24 am: Here's why Pakistan's business community isn't pleased with Imran Khan
Even though Imran Khan has accused the ruling government of indulging in electoral fraud to come to power, the business community in the country don't seem ready to buy Khan's arguments yet. In fact, if Pakistani dailies are to be believed, they are fairly critical of the PTI's Azadi March. Most business houses in Pakistan have criticised the move, arguing that Pakistan can't afford such liabilities with a wobbly economy. They suggested that the movement casts a shadow on the country's stability, naturally, adversely affecting the country's growth prospects and economy.
Zubair Motiwala, ex-President of Karachi Chamber of Commerce and Industry (KCCI) and a leader of the Karachi Businessmen Group, told Business Recorder that a 'civil disobedience' act was not acceptable to the business community. Business Recorder reports, "Motiwala expressed pessimism over country''s export prospects following Imran''s call for civil disobedience. He apprehended that the export orders may be shifted to other countries like India in view of current situation." Dawn reports that several other industry bodies like All Pakistan Textile Mills Association (Aptma), Khyber Pakhtunkhwa, business communities in Lower Dir district and Kohat Chamber of Commerce and Industry have unanimously condemned and rejected Imran Khan's move to oust the present government.
Liaquat Ali Khan, vice-chairman of Aptma told Dawn, "This movement could harm the efforts for economic revival in the country. We oppose it." Dawn reports: "In their statements, they said that there had been no justification for the civil disobedience, as the country was passing through critical situation. They said that the call for non-payment of utility bills amounted to destroying the national economy. They said that the two marches in Islamabad had already heavily affected trade and stock market."
Zakaria Usman, the chairman of Federation of Pakistan Chamber of Commerce also rejected Imran Khan's call for civil disobedience. Tribal News Network reported Usman as saying, "The country had suffered a loss of approximately 10 billion rupees due to such strikes and protests since Eid day."
11.00 am: Opposition efforts to reach out to Imaran Khan's PTI fail Pakistani newspaper Dawn has reported that opposition parties have failed in their efforts to reach out to the PTI and PAT and rumours went back and forth in the capital.
Syed Khursheed Shah, leader of opposition, who held a meeting with other opposition leaders on Monday and Tuesday, told the journalists waiting outside his office in the parliament that he, along with other political parties, were in favour of the supremacy of the constitution, parliament and democracy.
"Hence, we will try our best to facilitate mediation between the government and the PTI and PAT leaders," he told the media. He hastened to add: "Our efforts are to ensure the sanctity of the parliament and constitution and not to defend the government."
9.14 am: Not everyone's in awe of Imran Khan While there was a healthy amount of criticism on social media directed at Imran Khan, closer to his home, in Peshawar, there seems to be some amount of discontent regarding his move to try unsettle the Pakistan government. A report published on Pakistan's leading daily Dawn states, that in his party's stronghold Peshawar, residents who voted for PTI are not too taken in by the idea of his Azadi March. A large number of young voters seem to be of the opinion that Khan's 'civil disobedience' movement is futile, reports Dawn.
The report quotes one Yasir Afridi as saying that he is grossly disappointed at Imran Khan's attempted coup on the Pakistan government. "Not only me but all the 30 members of my family who voted for PTI, now regret to have voted for this party," Afridi tells Dawn. The paper traces the disillusionment among the voters and youth of Khyber Pakhtunkhawa to Imran Khan's failure to deliver on the promises he made to the youth prior to the election in Pakistan. He had promised radical changes within 90 days of winning, however, several months on, the electorate is still reeling under the several problems it was suffering from. On the other hand, just before the march kicked off, Khan faced severe criticism for not staying up with his workers who had forgone sleep preparing for the protest.
According to reports, several party workers and followers who were trailing Khan to Islamabad from Lahore despite heavy rains were left languishing on the streets as Khan left. The Business Recorder reports: "They had to spend sleepless nights on roads in utter frustration, while their leadership went to sleep in Serena Hotel, Bani Gala and Khyber-Pakhtunkhawa House. Minister for Defence Khawaja Asif said, "While PTI leaders enjoyed a peaceful night in hotels and their homes, the political workers toiled on the streets facing torrential rains."" 
8.29 am: PTI chief Imran Khan now threatens to march into Nawaz Sharif's house
Imran Khan, who seems to have scrupulously planned the protest in a way it met little obstruction, has now threatened to oust Prime Minister Nawaz Sharif from his own house if he doesn't yield. This has definitely upped the ante of the protest, now making it nearly impossible for Sharif to not react or cross swords with Khan and the protesters. Till now, like reports have observed, Sharif has not resisted the protest march by deploying government agencies to thwart the protest especially because Khan put children and women to front the rally.
However, one has to see how Sharif reacts to the ultimate provocation of having his house seized by the protesters. The Dawn quotes Imran Khan as saying, "I have a new plan if Nawaz Sharif did not resign before the deadline." Another Pakistani daily, The Express Tribune quotes Imran Khan: "We will march towards the PM House if Nawaz Sharif does not resign till tomorrow."
8.17 am: As protesters break down barricades, Twitter responds with shock and awe
The scenes in Pakistan, where thousands of protesters have marched into the 'red zone' which houses the parliament and the foreign embassies, have managed to stun the world, especially the country's own citizens. And like is the ritual of our times, people took to Twitter to discuss their experience of being a spectator of an event that Imran Khan has promised will be Pakistan's Tahrir Square.
While some commentators on Twitter were genuinely moved by the overwhelming support that Khan's PTI has received in this movement, others wryly observed how he wants to lead the country without an open contest. Following are some observations on Twitter as the drama unfolds in Islamabad:
Nawaz Sharif will never resign-ImranKhan-PAT will dig deeper. Pakistan at standstill. Seems Pk heading back to old undemocratic solutions. — Nasim Zehra (@NasimZehra) August 19, 2014
Praying to become the Prime Minister of Pakistan as soon as possible through short-cut, without an open contest pic.twitter.com/V8BNQCEmzT — Murtaza Ali Shah (@MurtazaGeoNews) August 19, 2014
Will Pakistan survive the unfolding adventure? Gains made in the previous 5yr term are being reversed. Country will be pushed back 40+yrs — Bushra Gohar (@BushraGohar) August 19, 2014
Got to worry when only the military in a democratic state talking about "meaningful dialogue in larger national & public interest" #Pakistan — Saima Mohsin (@SaimaMohsin) August 19, 2014
Regardless who is loser in this drama, #Pakistan is not going to win. — Umar Cheema (@UmarCheema1) August 19, 2014
The march to *Constitution* Avenue to build a new Pakistan is rather metaphorical. It could end up trampling it. Perhaps this is the goal? — Raza Rumi (@Razarumi) August 19, 2014
Well at least someone in Pakistan put women first. — Fasi Zaka (@fasi_zaka) August 19, 2014
7:30 am: Pakistan army urges talks as protesters march on parliament
Tens of thousands of protesters marched on Pakistan's parliament Wednesday in a bid to depose the prime minister, as the nation's powerful military called for talks to resolve the week-long political drama.
Imran Khan, the former cricket star who leads the Pakistan Tehreek-e-Insaaf (PTI) party, and preacher Tahir-ul-Qadri say last year's general election was rigged and have led protests to demand Prime Minister Nawaz Sharif resign.
Their five-day rallies in Islamabad, and the two-day "long marches" from the eastern city of Lahore that preceded them, have piled pressure on the government little more than a year since its landslide victory.
The government had banned them from the capital's "red zone", which houses key buildings including parliament, the prime minister's house and numerous Western embassies.
But Khan and Qadri defied the call and soon after midnight on Wednesday thousands of their supporters entered the high-security red zone, using cranes to remove shipping containers put in place to seal off the area.
Tens of thousands of security personnel have been deployed to maintain order. On Tuesday evening, the government doubled the contingent of soldiers guarding sensitive buildings in the red zone to 700.
As Khan and Qadri's followers entered the red zone, army spokesman General Asim Bajwa called for restraint and a negotiated settlement.
"Situation requires patience, wisdom and sagacity from all stakeholders to resolve prevailing impasse through meaningful dialogue in larger national and public interest," he said through a recognised Twitter account.
The unexpected late-night intervention from the military, which is hugely influential in Pakistan, came after Khan issued an ultimatum demanding Sharif resign by Wednesday evening.
"Nawaz Sharif, I will wait for your resignation until tomorrow evening and after that, we will enter inside the prime minister's house," Khan said.
Despite fears of violence, there were no major clashes as the protesters entered the red zone, and the government pledged restraint.
"We will avoid use of force, human lives are much more precious for us, they have brought innocent children and women," said information minister Pervez Rashid.
Both Khan and Qadri have ordered their followers, who number an estimated 35,000, to avoid violence as they stage sit-in protests outside parliament.
However, Qadri distanced himself from Khan's call to occupy the prime minister's house, saying his supporters would maintain a peaceful sit-in until Sharif resigned.
"We will stay here until the sun of revolution rises and a national government is formed," Qadri said after reaching the parliament building early Wednesday.
"Do not enter inside the president and prime minister's houses or the prime minister's secretariat," he added.
The United States, monitoring rallies closely, echoed the call for protesters to avoid violence, urging all parties to "resolve their differences through peaceful dialogue".
"We urge all sides to refrain from violence, exercise restraint and respect the rule of law," deputy State Department spokeswoman Marie Harf said.
Troops on the streets
The decision to beef up the troop deployment was taken at a meeting chaired by Sharif and attended by army chief General Raheel Sharif.
Nuclear-armed Pakistan has experienced three military coups and the protests triggered speculation about possible intervention by the armed forces.
Sharif's Pakistan Muslim League-N (PML-N) party has accused the protesters of trying to derail the nation's perennially fragile democratic system, as the government struggles with Taliban militancy and a flagging economy.
Opposition parties have shunned Khan's call to unseat the government, while newspapers and business leaders have also criticised Khan's tactics, which include a call for "civil disobedience".
Britain, one of Pakistan's leading partners and a major aid donor, urged the two sides to find a democratic solution to the crisis.
"I hope that all parties in Pakistan can work together under the Constitution to peacefully resolve current political differences," British foreign minister Philip Hammond said in a statement.
The European Union also voiced its support for democracy in Pakistan -- and linked it to a highly prized trade deal.
PTI on Monday dramatically announced it would renounce all 34 of its seats in the 342-member parliament and three out of four provincial assemblies.
Last week, Sharif tried to head off the protests by setting up a judicial commission to investigate rigging allegations, but Khan dismissed the proposal immediately.
The government has also set up a parliamentary committee to look at electoral reform.
At a joint press conference of all opposition parties except PTI, Khurshid Shah, a senior figure in the Pakistan People's Party (PPP) urged Khan to come to the negotiating table.
The general election of May 2013 which swept Sharif's Pakistan Muslim League-N (PML-N) party to power -- and brought PTI its best-ever result -- was rated as free and credible by international observers but both Khan and Qadri insist it was fixed.-
AFP
Subscribe to Moneycontrol Pro at ₹499 for the first year. Use code PRO499. Limited period offer. *T&C apply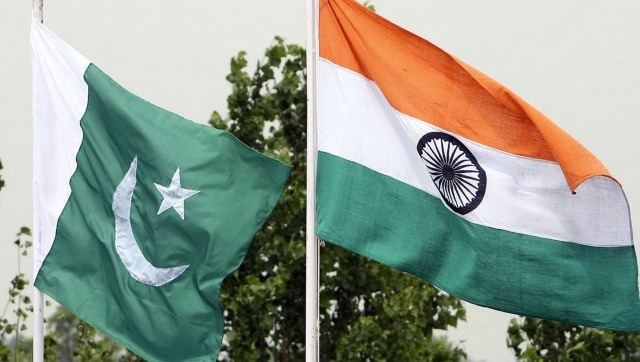 World
The decision on ceasefire, effective since Wednesday midnight, was taken at a meeting between the Director Generals of Military Operations of the two countries
First Cricket News
The Pakistan Cricket Board is likely to send its entire cricket contingent for tours to South Africa and Zimbabwe in March-April by a special chartered flight to avoid any COVID-19 complications.
First Cricket News
The Pakistan Cricket Board (PCB) said all remaining members of Islamabad United have tested negative.