Pakistan General Election 2018: Struggling Sindh up for grabs as Imran Khan's PTI seeks inroads in PPP citadel
Sindh, one of the Islamic Republic of Pakistan's four provinces, comprises 18 percent of the country's land mass and accounts for around 22.5 percent (48 million) of Pakistan's population (208 million).
Sindh, one of the four provinces in the Islamic Republic of Pakistan, comprises 18 percent of the country's land mass and accounts for around 22.5 percent (48 million) of Pakistan's population (208 million). According to a report by the US Congressional Research Service, Sindh covers more than 1,39,859 square kilometres of southeastern Pakistan and stretches from the Jacobabad district in the north to the vast Indus River delta wetlands abutting the Arabian Sea and India in the south, and from the thinly-populated Dadu district in the west to the Thar Desert and a militarised border with India to the east.
One-third of Pakistan's 1,046-kilometre Arabian Sea coastline is in Sindh.  The vast majority of Sindh's residents live at or near the final few hundred kilometres of the Indus' course, according to the report.
Sindh is Pakistan's fastest growing province, followed by Punjab and Khyber Pakhtunkhwa, said Dr Hafiz A Pasha, renowned economist and former assistant secretary general of and director of Regional Bureau of United Nations for Asia and Pacific, according to a report in Daily Times.
Pasha, addressing a ceremony in April held to launch his book Growth & Inequality in Pakistan, reportedly said that the Human Development Index compiled with the data collected from 120 districts of Pakistan puts Sindh ahead of Punjab in terms of economic growth.
Key issues: Unemployment, under-representation and water shortages
According to a report in World Sindhi Congress, almost 60 percent of the populace in Sindh is unemployed, of which 25 percent are educated, graduate, postgraduate, engineers, doctors, accounting, and management professionals. Of the 3,000 factories in the province, only 50 factories belong to Sindhis and the 95 percent of employed labour in the province is non-Sindhi. Sindhis are also underrepresented in the federal departments (five percent) and armed forces (two percent).
The agriculture economy has lost 42 billion rupees in four years due to a shortage of river water, 2 million families living in the rural areas of Sindh have no land and holdings available to 26 percent of rural families in Sindh is, on average, smaller than any where else in Pakistan, according to the report.
Voter turnout and history
Sindh has been ruled by the Pakistan Peoples Party (PPP) for over a decade. During the 2013 general election, the PPP retained its grip on the Sindh Assembly, winning all four seats even as it lost its position elsewhere in the country.
Voter turnout across Pakistan was considerably higher in the 2013 election — 55  percent — than elections held since 1980s, according to a report by Free and Fair Election Network (FAFEN) In 2013, no cases of women being barred from voting were reported in Sindh, which had 1,662 polling stations and faced irregularities in 365 booths (22 percent). With 43 incidents of election-related violence. Sindh was the hardest hit province after Khyber Pakhtunkhwa, according to the report.
According to a report in Dawn, since 1988, the interiors of Sindh faithfully vote for the PPP. However, the party took a hit in its bastion in the previous election after its vote share went down by five percent. In 2013, the Pakistan Tehreek-e-Insaf (PTI) emerged as a considerable force in Karachi and analysis showed that the PTI took a bite out of the PPP's chunk in the province's major urban centre, according to the report.
Imran Khan (Pakistan Tehreek-e-Insaf): The favourite
Pakistani cricketer-turned-politician Imran Khan has vowed to oust the country's "corrupt" rulers. The 25 July poll will bring to a head the political tension that has been building since Sharif was ousted by the Supreme Court on corruption charges and later barred from politics for life. A National Accountability Court in Islamabad sentenced Sharif along with his daughter Maryam Nawaz to 10 and seven years respectively.
Khan is expected to contest from NA-243 in Karachi and is expected to face former Sindh Assembly deputy speaker Shehla Raza, according to a report in The News.
Khan is hoping to achieve his years-long dream of leading the country as its prime minister, and his Pakistan Tehreek-e-Insaf (PTI) party is the main challenger to the ruling Pakistan Muslim League-Nawaz (PML-N), which was headed by Sharif until his ban. PTI has vowed to fight corruption, presenting itself as a polar opposite of what it calls status-quo politicians.
Political analyst Hasan Askari said PTI was heading into the election with momentum on its side, but stopped short of predicting a win at the polls that would allow the party to form a government. "One thing is clear that PTI seats will increase and PML-N's seats will decrease, but by how many, we can't say at this stage," Askari said.
According to a report in Pakistan Today, PTI is steadily becoming a force to reckon with in Sindh. The contestants it has fielded for the Sindh Assembly may not be a good indicator of its growing strength in the provincial capital, however the popular sentiment is quickly growing in favour of the party as the city's educated foundation finds the party's anti-corruption "tabdeeli" slogan very appealing, KK Shahid wrote in the newspaper.
Khan's anti-corruption message, however, appears to have taken a beating ahead of the election with the Peshawar High Court ordering the National Accountability Bureau to investigate the escalation of the cost to build the Bus Rapid Transport system in Khyber Pakhtunkhwa. Khan is also being investigated in Peshawar for allegedly misusing government helicopters.
Bilawal Bhutto Zardari  (Pakistan Peoples Party): The dynast
The pressure is on Bilawal Bhutto Zardari, who is in the thick of his first election campaign. According to a report in ForeignPolicy, the PPP gave a dismal performance during the 2013 general election and has basically been reduced to a party of rural Sindh.
The scion of the Bhutto family, who now heads the party, is attempting to recapture the support his mother former prime minister Benazir Bhutto enjoyed on her return from exile in 2007, before she was assassinated on the campaign trail.
Party leaders insist 29-year-old Bhutto, Oxford-educated like his mother and grandfather, who also was a former prime minister, brings a fresh appeal to the party as it attempts to revive its waning fortunes in this genereal election.
"With Bilawal in the frontline of our campaign, we hope to see a huge swathe of young people joining us in our journey to turn back the tide of extremism, misgovernance and anti-democratic trends," PPP Senator Sherry Rehman told Reuters. 
Bilawal will contest from two constituencies, including Larkana (NA-200) and the party's stronghold Lyari (NA-246), while his father and former president Asif Ali Zardari will take part in upcoming battle from NA-213 (Nawabshah), according to a report in The News.
Asif Ali Zardari (Pakistan Peoples Party): The consummate insider
It remains to be seen whether Bilawal's father Zardari, will be an asset or an obstacle in that effort. Some analysts and party insiders say Zardari's tainted image, the result of numerous corruption allegations, could cost the party at the polls, where it will contrast with Khan's relentless anti-graft message.
On the other hand, the most likely route back to power could be a post-election alliance with the charismatic Khan's PTI, which has seemingly eclipsed the PPP in the past five years, and the former president would be a key figure in any such negotiations.
Once the country's most popular party, the PPP finds itself on the brink of political irrelevance at the national level, and analysts believe it is more likely to be Zardari's ability to cut a deal, rather than his son's populist rhetoric, that will keep the party afloat.
"Zardari is looking at himself as a post-election facilitator rather than a major player in the actual electoral battle," political analyst Aamer Ahmed Khan said.
Both PPP and PTI officials were cagey when asked about the possibility of an alliance, but did not rule it out.
In May, Zardari, the co-chairman of the PPP, said he would contest for a National Assembly seat from his native town Nawabshah in the general election. Zardari will be making his return to electoral and parliamentary politics after more than two decades. Zardari has been elected as a member of the National Assembly from Karachi's area of Lyari in 1990, and from Nawabshah in 1993.
Zardari said he could have chosen Lyari as his electoral constituency but later decided in favour of the constituency from his native town. He also predicted that no party will hold majority in the next Assembly. Zardari served as the 11th President of Pakistan from 2008 to 2013.
The run-up to the election has been dominated by allegations that the powerful military has been attempting to destabilise the ruling Pakistan Muslim League-Nawaz (PML-N), paving the way to power for cricketer-turn-politician Khan's PTI.
"We are seeing pre-poll election manipulation where people from all political parties are going and joining one political party," former PPP senator Babar said.
PML-N insiders say Sharif's relationship with Pakistan's powerful generals is in tatters and Sharif himself recently alluded to the military pressuring PML-N lawmakers and pushing them to abandon the party or join PTI.
The military, which has ruled Pakistan for half its history, has repeatedly denied interfering in modern-day politics. Khan has denied colluding with the generals. PPP leaders say their campaign, fronted by Bilawal Bhutto, will focus in battling extremism and intolerance in a country scarred by more than a decade of militant Islamist violence.
"The Peoples Party is going to forcefully and emphatically distinguish itself as the party that believes that in the state of Pakistan we must ... not distinguish or discriminate between the adherents of any religion," senator Aitzaz Ahsan said.
But while the PPP retains significant support in the traditional Bhutto-Zardari family stronghold of Sindh province, it appears to have lost ground nationally to the PTI.
A Gallup nationwide poll in March put the party on 17 percent, with PTI on 24 percent and PML-N on 36 percent. That suggests the best chance for the Opposition parties would indeed be some sort of alliance. Some in Islamabad believe Zardari has been quietly building ties with the military to that end: a suspicion enhanced in March when the PPP declined an opportunity to lead the Senate and instead helped elect an army-linked independent as Senate chairman.
"Zardari believes when the time to cobble together a government arrives, they will need... someone like him," said Khan, the political analyst. "And he will become the kingmaker."
Shehbaz Sharif (Pakistan Muslim League-Nawaz): The bureaucrat and potential wildcard
In February, the Pakistan Muslim League-Nawaz (PML-N) chose Shehbaz Sharif as its president and replaced his brother and veteran leader Nawaz following his disqualification by the Supreme Court. Shehbaz, 66, the former chief minister of the vast province of Punjab, has built a reputation as a competent administrator who gets things done, especially infrastructure mega-projects that are the cornerstone of the party's electoral appeal.
Shehbaz might also be the beneficiary of a sympathy vote: his brother Nawaz and niece Maryam were arrested and imprisoned after returning from London. Nawaz and Maryam were convicted in absentia in a corruption case. Their bail plea was recently dismissed by the Islamabad High Court, which held that they would remain in prison until July end, thus dealing a blow to their hopes of campaigning in the general election but which may give Shehbaz a boost.
According to a report in Geo TV, Shehbaz initially announced that he'd contest elections from Karachi's NA-248, NA-249 and NA-250, however, he retracted that decision after holding meetings with the party's senior leadership. Shehbaz is now contesting from only one seat, the NA-249 constituency of District West in Karachi.
Grand Democratic Alliance: The spoilers
In November 2017, a coalition of various parties and groups opposed to the PPP in rural Sindh formally registered to contest against the ruling party in the 2018 elections as the Grand Democratic Alliance (GDA). The five political parties are Pir Paghara's Pakistan Muslim League-Functional (PML-F), Quami Awami Tehreek (QAT), National People's Party (NPP), Pakistan People's Party Workers (PPPW) and People's Muslim League Pakistan.
There are reports that the GDA has entered into an alliance with the Muttahida Qaumi Movement — Pakistan (MQM-P) in order to counter the PPP, however, the party's general secretary Ayaz Latif Palijo refuted such reports. "The GDA hasn't entered any electoral partnership with MQM-P nor such a proposal was ever submitted to the alliance's supreme council," he clarified in a statement issued in Hyderabad on Wednesday, according to another report in The Tribune.
As Firstpost had reported earlier, the GDA's anti-PPP campaign makes it a strong challenger for PPP. Also because several PPP defectors including former home minister Zulfiqar Mirza and his wife Fehmida are contesting on GDA tickets. Syed Muzaffar Hussain Shah, senior PML-F leader and former chief minister of Sindh, has said that many tough contests will be witnessed between the GDA and the PPP, as the people want change, the article says.
With inputs from agencies
Business
This isn't the first time CAIT, which has been demanding a codified law for e-commerce since 2017, has taken aim at Amazon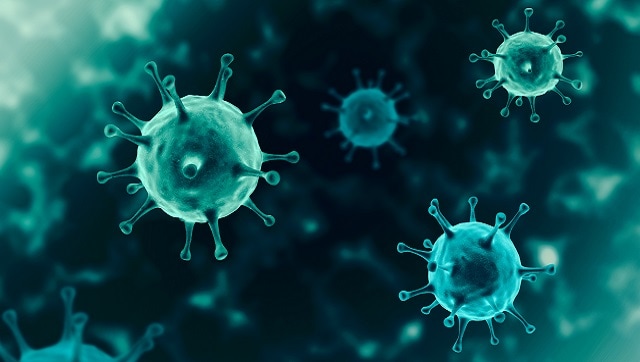 World
The scientists have warned that this variant carries an 'extremely high number' of mutations may drive further waves of disease by evading the body's defences
India
'It was Patel's loyalty towards Gandhi that made him work with Nehru. Otherwise, his problem with Nehru was almost the same as Jinnah's problems with Nehru,' say Adeel Hussain and Tripurdaman Singh, authors of a new book on Nehru