Paedophile who abused and raped children found dead in prison ahead of sentencing
Andrew Hadwin was found guilty in January of three counts of rape, seven counts of neglect and one count of perverting the course of justice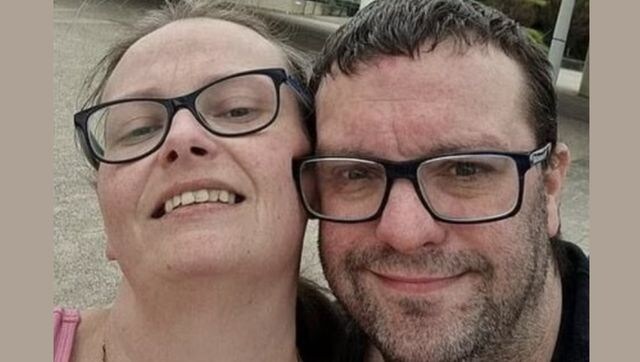 London: A couple in England were arrested for torturing hungry children, forcing them to search for food in bins in supermarket, locking them in cupboards and pushing them to take showers and baths in boiling hot water. However, days before sentencing, the husband was found dead in prison.
Andrew Hadwin (39) was found guilty in January of three counts of rape, seven counts of neglect and one count of perverting the course of justice. His wife, Cheryl Pickles (35) was charged with five counts of child cruelty and one count of perverting the course of justice.
Both were found not guilty of sexual activity with a child. The rape relates to the non-recent abuse of another child.
According to police, Hadwin, who was awaiting sentencing on 28 April, was found dead earlier this week at HMP Durham.
The Ministry of Justice said that HMP Duhram prisoner Andrew Hadwin died on 2 February and "as with all deaths in custody", his death will be investigated by the Prisons and Probation Ombudsman.
Couple abused children
Teesside Crown Court was told that the couple starved children while they relished takeaways in front of them.
The duo was also accused of forcefully dipping the heads of children underwater and making them take hot baths and showers.  They allegedly even force-fed the children soap.
As a result of abuse, the children were left severely injured with one child left with life-limiting injuries.
How the crime came to fore?
The brutality of the couple came to light in 2018 when one of the children confessed to an adult what he and others were undergoing at the hands of the couple.
When the abuse was uncovered, the couple hatched a plot to hide their tracks and wrote fake letters from the children saying: "We are sorry, we told lies".
However, a probe was launched by Durham Police, during which a handwriting expert debunked the fake letters and found the two had actually been written them.
"Hadwin and Pickles subjected several vulnerable children to multiple forms of abuse, robbing them of their childhood, and undoubtedly leaving them with psychological wounds which they may never truly recover from," Detective Constable Kat Pudney, Durham Constabulary's Safeguarding Unit, said.
The detective further said that the couple lied to police and throughout the investigation, attempted to blame others, in a bid to divert attention away from themselves.
"I want to highlight how incredibly brave these children have been throughout this lengthy investigation – their strength to stand up to their abusers must be commended," Pundey said.
Read all the Latest News, Trending News, Cricket News, Bollywood News,
India News and Entertainment News here. Follow us on Facebook, Twitter and Instagram.
World
Gagandeep Singh was assaulted when he was heading home on Friday night.
World
The reason behind the attack is still unknown and the authorities were investigating the incident.
World
Nine other people were injured when suspect Steeve Gagnon drove the vehicle into people walking along a road in Amqui, 650 km (400 miles) northeast of Montreal, on Monday.