ChatGPT powers up: OpenAI finally lets the GPT-4 chatbot to browse the internet for answers
ChatGPT's GPT-4 version now finally has the ability to connect to look for information and other data sets on the internet. A chatbot with open access to the internet can be dangerous, a fact that OpenAI is aware of.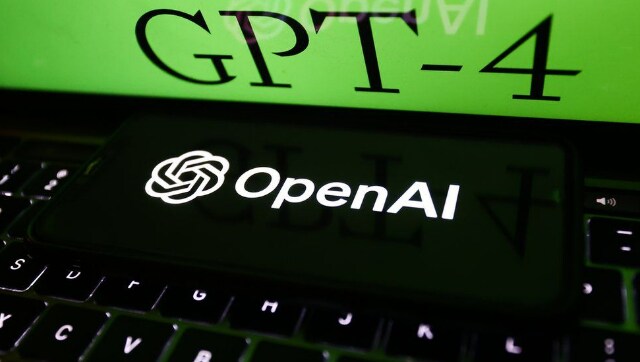 OpenAI has released plugins for ChatGPT that allow the bot to reach third-party information sources and datasets, including the internet. OpenAI says it will prioritise a small number of developers and customers to its premium ChatGPT Plus plan before handing out larger-scale and API access to ChatGPT users and developers on the queue.
The most intriguing plugin, by far, is OpenAI's first-party web-browsing plugin, which enables ChatGPT to pull data from the web to answer the different queries asked to it. Before this, ChatGPT's information was restricted to the internet before September 2021. The plugin uses the Bing search API to retrieve material from the web and displays any websites it viewed while crafting an answer, noting its sources in ChatGPT's replies.
Chatbots with access to the open internet can be dangerous
According to OpenAI's study, a chatbot with online access is a dangerous proposition. WebGPT, an experimental system developed by the AI company in 2021, occasionally quoted from untrustworthy sources and was incentivized to cherry-pick data from sites it anticipated users to find compelling, even if those sources weren't actually the strongest. 
Meta's now-defunct BlenderBot 3.0 also had internet access and soon went off the tracks, diving into conspiracy theories and offensive material when asked with specific text.
Of course, the real, open internet is less curated than a static training sample and, as a result, less filtered. Search engines like Google and Bing use their own safety mechanisms to lower the likelihood that untrustworthy material rises to the top of search results, but these results can be manipulated. 
They are also not inherently indicative of the entire web. According to The New Yorker, Google's algorithm favours websites that use contemporary web technologies such as encryption, smartphone support, and schema markup. As a consequence, many websites with otherwise excellent material get buried in the shuffle.
This provides search engines a lot of control over the data that could be used to inform the responses of web-connected language models. Simultaneously, the algorithmic method to search invites bad players. According to The New Yorker, Pinterest used a bug in Google's image search algorithm in 2020 to expose more of its material in Google Image searches.
The pitfalls of a chatbot with open internet access
OpenAI acknowledges that a web-enabled ChatGPT could engage in a wide range of undesirable behaviours, such as sending fraudulent and spam emails, circumventing security measures, and generally "increasing the capabilities of bad actors who would defraud, mislead, or abuse others." 
To avoid this, the business claims it has "implemented several safeguards" advised by internal and external red teams.
In addition to the web component, OpenAI has published a code translator for ChatGPT, which gives the chatbot with a functional Python interpreter in a sandboxed, firewalled environment, as well as disc space.
It allows you to submit files to ChatGPT and receive the findings; according to OpenAI, it's especially helpful for solving mathematical issues, data analysis and rendering, and transforming files between forms.
Expedia, FiscalNote, Instacart, Kayak, Klarna, Milo, OpenTable, Shopify, Slack, Speak, Wolfram, and Zapier were among the early partners who developed plugins for ChatGPT to join OpenAI's own.
They are mostly self-explanatory. The OpenTable plugin, for example, enables the chatbot to look across restaurants for open reservations, whereas the Instacart plugin allows ChatGPT to make orders from nearby shops. Zapier links with applications like Google Sheets, Trello, and Gmail to activate a variety of efficiency chores, making it by far the most flexible of the group.
OpenAI goes open source, albeit in a limited way
To encourage the development of new plugins, OpenAI has open-sourced a "retrieval" component that allows ChatGPT to access fragments of documents from data sources such as files, notes, emails, or public docs by asking natural language queries.
"We're working to develop plugins and make them available to a wider audience," OpenAI wrote in a blog entry. "We have a lot to learn, and we hope to build something that is both useful and safe with everyone's help."
Plugins are an unusual addition to the ChatGPT development schedule. ChatGPT, which was previously restricted to the information contained in its training data, is now far more competent — and possibly less legally risky — thanks to plugins. Some experts charge OpenAI of profiting from the unauthorised work used to train ChatGPT; ChatGPT's dataset includes a broad range of public websites. However, plugins may address this problem by enabling businesses to maintain complete authority over their data.
Read all the Latest News, Trending News, Cricket News, Bollywood News,
India News and Entertainment News here. Follow us on Facebook, Twitter and Instagram.
also read
World
A TikTok video by Goefft explains how ChatGPT can enhance the interviewing process. In the video which has approximately 2 million views, she says it 'Works for every single job'
World
Apple has been conspicuously missing from the Generative AI scene, while Microsoft and Google have made some major headways into AI and what it has to offer. That is now set to change as Apple has started hiring top AI engineers and Generative AI experts
World
Sam Altman, the founder CEO of OpenAI and the creator of ChatGPT has signed a statement along with some of the world's top most AI researchers, claiming that AI is more dangerous that nuclear war and pandemics, and therefore needs to treated as such