One in every 120 residents of England and Wales is a Satan-worshipper
The towns of Bungay and Suffolk in England, which are famed to be haunted by a 'hellish monster', have around 8,500 inhabitants out of which 70 have identified themselves as devil-worshippers or Satanists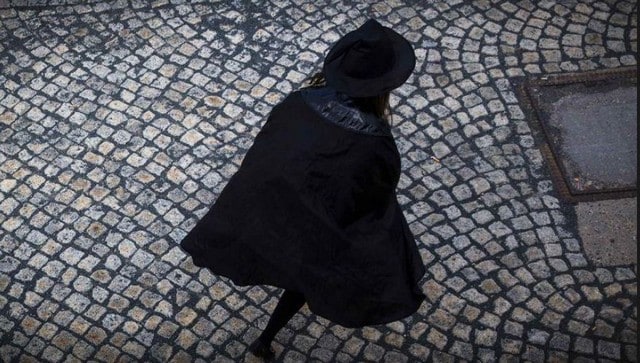 Data from the latest 2021 census shows that the greatest number of Satan worshippers in UK is situated in England and Wales. The revelation comes after census data showed that the country might be witnessing a "no religious" future as more and more people refused to identify themselves with Christianity.
The towns of Bungay and Suffolk in England, which are famed to be haunted by a "hellish monster", have around 8,500 inhabitants out of which 70 have identified themselves as devil-worshippers or Satanists.
According to Mirror, the statistics point out the fact that one in every 120 residents claimed to be satanist when asked about their religion.
The next highest headcount of Satan worshippers resides Brondesbury area in North London, which has 20 Satanists despite having a far higher population than Bungay.
Satanism has risen by 165 per cent since 2011 in Southeast UK.
'Proud' of the rise in number
UK chapter's Head of the Global Order of Satan Andy Diabolus seems to be delighted with the rise in the number of Satanists in the country. He said he is 'proud' of the rise in followers mentioned in the census following the organisation's efforts to encourage devil-worshippers.
"Satanism is built on the self and in carrying out Satan's work with humanity by challenging authoritarianism and injustice through acts of compassion and the practice of empathy," said followers of Satan.
In the past couple of years, cases of animal sacrifices have also seen an uptick in UK which are often linked with Satanists. In December last year, a dead fox was left outside a church in an "arranged" death after was "deliberately laid out".
The legend of Bungay
The small and sleepy town of Bungay has a story that seems no less than a page taken out of a horror storybook.
The tale goes like this: a devil who took the form of a black dog terrorised the congregation of  St Mary's church located in the town in 1577.
Local legends suggest that the devil can still be conjured by dancing around a stone which is traditional to the town.
Read all the Latest News, Trending News, Cricket News, Bollywood News,
India News and Entertainment News here. Follow us on Facebook, Twitter and Instagram.
World
The controversy broke after Kent county police's notice was discovered which they had put up on the front door window of its police station in Maidstone informing people that "non-emergency enquiries" could be reported online via a form
World
The study revealed four out of ten hospitals are still using at least one of the 541 outdated X-ray, CT, and MRI machines. Over three years, repair costs have exceeded £20 million
World
Britain last week set out details of a new law barring the entry of asylum seekers arriving in small boats, a proposal some charities say could be impractical and criminalise the efforts of thousands of genuine refugees.