On the periphery: UK Home Office throws Afghan refugees 200 miles from London to cheaper hotels
The Home Office headed by UK Home Secretary Suella Braverman asked around 40 families with 150 children, who have lived in Kensington located in West London for more than a year, to move 200 miles away from the capital to a different hotel in Wetherby
London: Hundreds of refugees from Afghanistan who fled the Taliban-ruled nation 18 months ago to find temporary shelter in London have been asked by the UK Home Office to leave the city within a week.
The Home Office headed by UK Home Secretary Suella Braverman asked around 40 families with 150 children, who have lived in Kensington located in West London for more than a year, to move 200 miles away from the capital to a different hotel in Wetherby.
As many as 9,000 Afghan refugees have been living in temporary accommodations across UK after they left their home country. The refugees found shelter in UK under 'Operation Pitting' which was launched in August 2021 to bring back home British Nationals and Afghans who had worked with UK forces in Afghanistan.
The refugees are currently housed in a four-star hotel near the Victoria and Albert Museum. According to The Guardian, families were told last week via a letter that they were now ordered to move to the Mercure hotel in Wetherby.
Refugees refuse to leave
The order from the Home Office has left the Afghan refugees unhappy. Some of them, including a former Afghan general and former British army translators, have refused to leave London.
They say that displacing again would traumatise their children even more and their education will also suffer again as they would be forced to drop out of school.
Others have also raised concerns about their employment status because of the fear of not getting a job in Wetherby.
According to briefings given to local councils, the government has aimed to move all Afghan refugees out of the hotels by the end of the year.
'Wetherby hotel is cheaper'
A former parliamentary advisor in Kabul named Hamidullah Khan, who arrived in UK with his wife and three sons, claimed that the UK government has broken "a series of promises" made to the refugees.
He said, "We asked the Home Office: 'Why do you want to force us out?' and they say: 'This hotel is expensive. The Leeds hotel is cheaper.' But we didn't choose this hotel or this area to live in, the Home Office did."
"Now we have been here, not out of choice, for 18 months. Our children are going to local schools, and in the middle of the school year they ask us to leave," he added.
Khan has urged the government not to spend thousands of pounds on hotels and instead act as a guarantor so they can afford accommodation near London.
Home Office claims refugees alerted months ago
A spokesperson of the Home Office said that the refugees had been asked to leave their current location months ago and had been given enough time to relocate.
"While hotels do not provide a long-term solution, they do offer safe, secure and clean accommodation," the spokesperson told The Guardian.
"We will continue to bring down the number of people in bridging hotels, moving people into more sustainable accommodation as quickly as possible," the Home Office added.
For the unversed, the Home Office is obliged to "safeguard and promote the welfare of children when it makes any immigration decision" under UK's Borders, Citizenship and Immigration Act.
Read all the Latest News, Trending News, Cricket News, Bollywood News,
India News and Entertainment News here. Follow us on Facebook, Twitter and Instagram.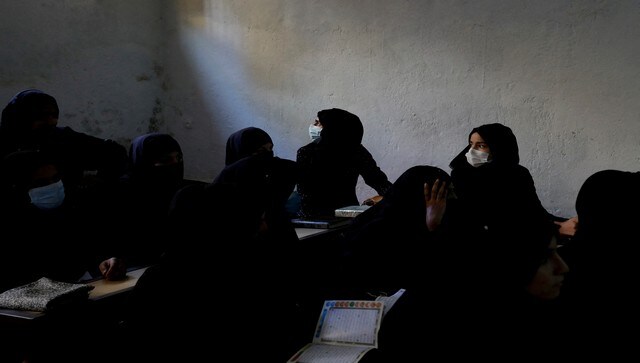 World
Since the Taliban took control of Afghanistan, schooling above grade six for them has been closed. Later in December last year, girls and women were barred from going to universities and working with NGOs
World
The Taliban were ousted in 2001 by a US-led coalition for harbouring Al-Qaeda leader Osama bin Laden. They, however, returned to power following America's chaotic departure from the country in August 2021.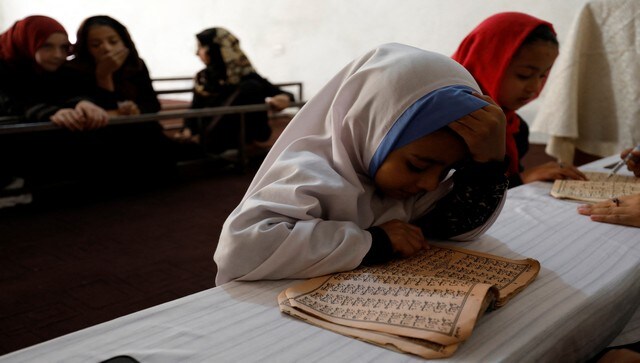 World
The educational value of madrassas is subject to fierce debate, with experts saying they do not provide the necessary skills for gainful employment as adults