'Not striving for Soviet Union's return,' says Putin as Russia formally annexes four Ukrainian regions
The separatist Donetsk and Luhansk regions in eastern Ukraine have been backed by Moscow since declaring independence in 2014, weeks after the annexation of Ukraine's Crimean Peninsula
New Delhi: Russian president Vladimir Putin on Friday signed an accord to formally annex four Ukrainian regions to Russia.
The ceremony to announce the annexation of Lugansk, Donetsk, Kherson and Zaporizhzhia- was held at a grand ceremony in the Kremlin.
Post the signing of the accord, Putin joined hands with the Moscow-installed heads of the regions on a stage and chanted alongside them "Russia! Russia!".
Notably, Putin said that Russia was "not striving" to recreate the Soviet Union.
"The USSR is no more. We can't bring the past back. And Russia doesn't need it anymore. We are not striving towards that," Putin said, after earlier claiming the last Soviet leaders had "destroyed our great country".
Putin added that the people living in the four regions are "Russian citizens forever" and any attack on the annexed regions will be an "attack on Russia."
The ceremony comes three days after the completion of Kremlin-backed "referendums" on joining Russia that were dismissed by Kyiv and the West as a "land grab."
Also read: Explained: How Putin's formal annexation of 15% of Ukraine will change the war
The separatist Donetsk and Luhansk regions in eastern Ukraine have been backed by Moscow since declaring independence in 2014, weeks after the annexation of Ukraine's Crimean Peninsula. The southern Kherson region and part of the neighboring Zaporizhzhia were taken by Russia soon after Putin sent troops into Ukraine on 24 February.
With inputs from agencies
Read all the Latest News, Trending News, Cricket News, Bollywood News,
India News and Entertainment News here. Follow us on Facebook, Twitter and Instagram.
Opinion
The fifth review, the most dangerous since the first in 1994, is ambiguous and a pretext to increase the US nuke stockpile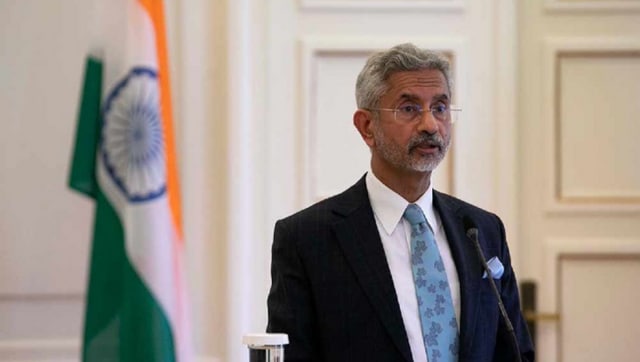 Politics
Western countries have raised questions about India's stand on Russia's invasion of Ukraine many times. Now Foreign Minister S. Jaishankar has justified India's neutral stand with a strong statement
Opinion
The kind of money Europe has been spending on the energy crisis is not what it can afford