Nike x Tiffany collab features 'toothbrush', leaves internet baffled
The legendary black suede Nike x Tiffany & Co. Air Force 1 1837 limited edition that actually celebrates Air Force 1's 40th anniversary this year, also has a silver heel tab attached to the rear portion
Collecting attractive sneakers and sports shoes is a common trend among youths. Individuals who possess such a hobby surely have Nike among their favourite brands. To awe its customers, the sports brand recently announced its much-awaited collaboration with US-based luxury jewellery brand Tiffany & Co. The first look of the collaboration was dropped on Instagram by Tiffany and it consists of a pair of specially-designed sneakers which have the Nike logo printed in the iconic Tiffany blue colour. The legendary black suede Nike x Tiffany & Co. Air Force 1 1837 limited edition actually celebrates Air Force 1's 40th anniversary this year and also has a silver heel tab attached to the rear portion.
Two days ago, the collaboration shared another post featuring sterling silver products that will exclusively come with the limited-edition collection. The items included a sterling silver whistle, shoe brush, shoe horn, and an attractive shoelace. Among all, one thing grabbed the attention of internet users- the shoe brush, which looks exactly like a toothbrush. The caption describing the product confused them more as it read, "Don't forget the tongue."
View this post on Instagram

Tiffany uploaded a picture of the brush on its official Instagram. In the product's image, a sterling silver brush with black bristles can be seen being kept inside a glass. While the internet has been going crazy wondering about the usage of the brush, here's the actual reason behind the post. The "tongue" actually refers to suede leather- the material used to manufacture the sneakers. The black bristles will help to wash out the dirt and give the shoes a proper shine after every cleanup.
The caption of the promotional campaign said, "When they said Just Do It, we listened." Since being posted on Instagram, the post has garnered as many as 3.7 lakh likes on the platform. While users liked the other products, questions were raised regarding the shoe brush.
A person found it hard to believe his eyes and said, "How do Tiffany and Nike come together and make a toothbrush of all things." Another one sarcastically asked, "Is the toothbrush reusable?" An individual quipped, "A classic jewellery brand selling out to make toothbrushes, sneakers and shoe laces."
Read all the Latest News, Trending News, Cricket News, Bollywood News,
India News and Entertainment News here. Follow us on Facebook, Twitter and Instagram.
World
While many were very impressed by the performance of GPT-4, some users said that its poem can't be compared to Shakespeare's original works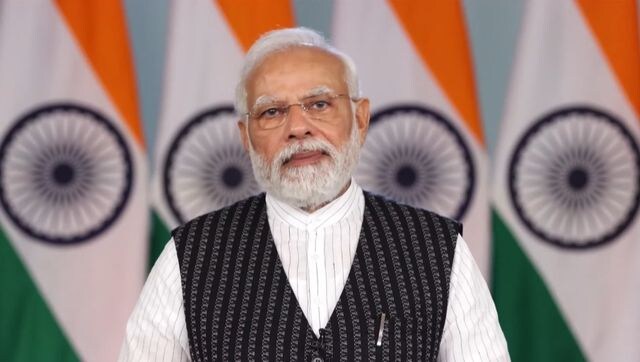 India
A man named Snehdeep Singh Kalsi shared his rendition version of the song 'Kesariya' from Brahmastra
World
The discovery was made by a student named Austin Carter during a mission in Antarctica.