Nepal could cut funds to provinces and local governments amid falling revenues
The economy in Nepal which was on the path of recovery following the Covid-19 pandemic has further been hit by the Ukraine crisis
New Delhi: Nepal is likely to cut funds to provinces and local governments due to a resource crunch amid falling revenues.
According to a report in the Kathmandu Post, the Nepal Finance Ministry said in a press statement on Tuesday that it has to manage extra resources to ensure payment of compulsory liabilities of the provincial and local governments due to a fall in revenue collection.
The economy in Nepal which was on the path of recovery following the Covid-19 pandemic has further been hit by the Ukraine crisis.
The International Monetary Fund (IMF) noted that the global economic impact of the war in Ukraine is exacerbating existing vulnerabilities and impacting Nepal's import-reliant economy, increasing inflation, and decreasing international reserves.
The war in Ukraine which lead to an increase in oil and food prices has largely impacted the economy in Nepal.
Meanwhile, the IMF has said that although the reserves remain adequate but have declined more than anticipated.
,
The economic growth in Nepal
The latest World Bank figures suggest that Nepal is estimated to grow at 5.1 percent in 2023 and 4.9 percent in 2024.
In the first decade of economic liberalisation, the growth rate trend was optimistic. However, this trend has been declining over the years. During 2000-2009, the average annual growth rate of GDP was 4.1 percent, reaching a high of 6.1 percent in 2001 and a low of 0.1 percent in 2002.
Similarly, during 2010-2021, the annual average growth rate was 4.3 percent, a slight or marginal increase by 0.2 percentage points over the previous period, reaching a high of 9 percent in 2017 and a low of -2.4 percent in 2020. This is barely enough to feed the population, which is growing at the rate of nearly 2 per cent per year.
If such economic woes continue, hunger, malnutrition rife, employment insecurity, social insecurity, health crisis and loss of livelihood will become a routine occurrence.
Read all the Latest News, Trending News, Cricket News, Bollywood News,
India News and Entertainment News here. Follow us on Facebook, Twitter and Instagram.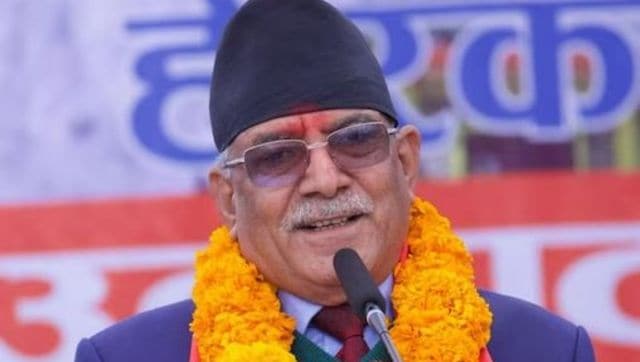 World
Pushpa Kamal Dahal this time has agreed to split the five years tenure on a 2-1-2 years basis with CPN-Unified Socialist (US) and the Nepali Congress. He will retire after remaining in post for 2 years paving the way to CPN-US for a year and then the Nepali Congress will lead the government
Opinion
Given that he is backed by Sher Bahadur Deuba's Nepali Congress which has traditionally been supportive to India, New Delhi must actively engage with him for greater political-economic stability and more equal and mutually beneficial relations
World
Visitors will need to source their guides though trekking agencies registered with Trekking Agencies Association of Nepal, a group representing more than 2,000 government-approved trekking and mountaineering guiding companies