NATO war time aid to Ukraine at $120 billion, over half of its pre-war GDP
Ukraine's GDP in 2021 was around $200 billion, not even double the aid it has received in last one year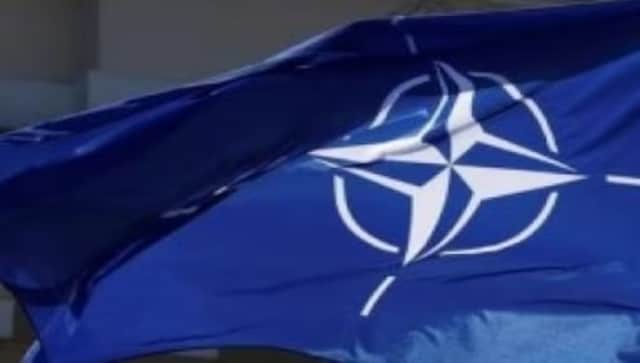 New Delhi: NATO chief Jens Stoltenberg on Wednesday revealed that the military bloc has given aid worth around $120 billion to Ukraine in last one year, over half its GDP in 2021 before the Russian invasion in 2022.
NATO member states have scrambled to provide all kinds of aid; military, humanitarian and financial, to Ukraine, since Russia invaded the country on 24 February last year.
While noting the aid provided to the war struck country, the NATO chief underscored that "tilting the battlefield in Ukraine's favour" was imperative any future diplomatic solution to the war.
Stoltenberg was speaking at a joint press conference with US Secretary of State Antony Blinken at the state department in Washington.
Western assistance keeping Ukrainian economy stable
Ukraine's GDP in 2021 was around $200 billion, not even double the aid it has received in last one year.
In 2022 the GDP by 30 per cent, in what was called as the biggest decile in the country's independent history since the disintegration of the Soviet Union in 1991.
The country's budget deficit in 2023 is planned at $38 billion, and the government plans to cover it with foreign aid, according to a January report by Reuters.
"International partners are ready to support us not only with arms but with money. It is critically important to maintain macro-financial stability," Olena Bilan, chief economist for Dragon Capital investment bank, was quoted as saying by the Reuters report.
Sources of aid
The US has contributed around $30 billion in military aid and tens of billions in other aids so far. With $45 billion aid package sanctioned last December, the total money sanctioned by the US Congress has reached around $100 billion.
"In total, the United States has committed nearly $30 billion since the beginning of Russia's invasion", Blinken said.
This assistance includes Javelin anti-tank missiles, artillery, ammunition, HIMARS and its rockets.
However, with the Republicans now in the majority in US House of Representatives, who have repeatedly asked for more scrutiny of aid packages meant for Ukraine, the US aid is not supposed to continue at the same pace and scale.
European member states of the military bloc, and Canada have contributed over half of the assistance for Ukraine, Stoltenberg revealed.
"As the biggest Ally, the United States is playing an indispensable role in supporting Ukraine.
European NATO Allies and Canada have stepped up as well.  Contributing over half of the overall assistance. Including tanks, advanced air defence systems and other military equipment", he said at the joint press conference.
Read all the Latest News, Trending News, Cricket News, Bollywood News,
India News and Entertainment News here. Follow us on Facebook, Twitter and Instagram.
Explainers
As the Kremlin intensifies its crackdown on free speech, social media platforms have become a more frequent target for punishment. The case of Olesya Krivtsova, a Russian student who ended up on its official terrorist list, has highlighted the perils of using social media to criticise the war
World
The soldiers were all wounded recently in fierce fighting in Ukraine's eastern Donetsk region, where Russian forces have been pressing advances
World
Some foreign companies like McDonald's and Starbucks have been taken over by local owners who slapped different names on essentially the same menu