On the edge of Universe: In a rare moment, NASA's James Webb Space Telescope captures a dying star
Astronomers caught the dying moments a star in great detail. Scientists at NASA were able to observe the final moments of the star, before it started turning into a supernova. The star in question is the Wolf-Rayet 124, situated about 15000 lightyears away
Watching the death of something as magnificent and grand as a star, any star for that matter is a once in a lifetime experience. Scientists and astrophysicists wait for years if not decades to catch that exact moment when a star is on the cusp of death. 
NASA's James Webb Space Telescope has captured the death of a star, some 15,000 lightyears away. The telescope's infrared lens observed the gas and dust flung into space by a huge star.
The gleaming purple leftover material was once the exterior shell of the star Wolf-Rayet 124.
According to NASA, it is 30 times more enormous than our sun and has already released enough material to account for 10 suns. It is located in the constellation Sagittarius.
"What we see in this stunning new picture at the very centre is a star," NASA's Amber Straughn explained.
"The radiation from that star had been travelling through space for about 15,000 years, until it struck the detectors on the observatory.
"At the conclusion of a star's existence, it sheds its outer material, its outer layers, into the remainder of the cosmos."
She went on to say: "This is, in my opinion, one of the most lovely ideas in all of astronomy. This is Carl Sagan's idea of Stardust."
"The iron in your blood and calcium in your bones were actually made within a star that erupted billions of years ago."
"That's exactly what we see in this new picture. That dust is expanding throughout the universe, ultimately forming planets. In fact, this is how we arrived."
The telescope caught some really minute details as well.
NASA unveiled the image at the South by Southwest festival in Austin, Texas.
Webb's remark was among the first made after its debut in late 2021.
A few decades back, the Hubble Space Telescope captured an image of the same transitioning star, but it looked more like a fireball, lacking the fine details.
According to scientists, such a change happens only in some stars and is usually the last stage before they burst and go supernova.
Read all the Latest News, Trending News, Cricket News, Bollywood News,
India News and Entertainment News here. Follow us on Facebook, Twitter and Instagram.
World
The pressurized garment has multiple protective layers, a backpack with life support systems, and lights and a high-definition video camera mounted on top of the bubble-shaped helmet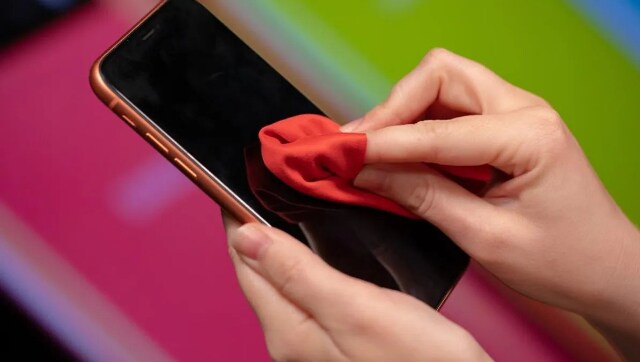 World
Your smartphones may look all clean and shiny but they are as dirty as your toilet seat and are laced with colonies of the E.coli and S.aureus bacteria. This becomes even truer if you have carry your smartphone to the bathroom for any reason.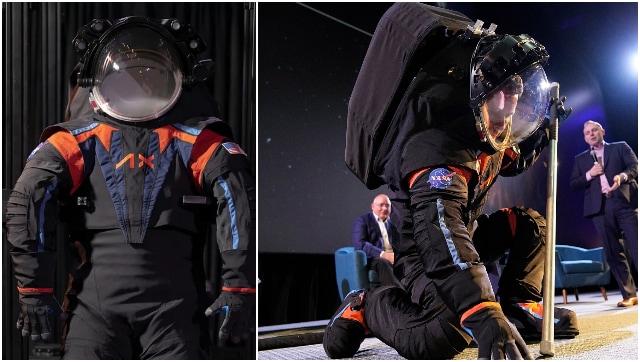 World
For decades, NASA astronauts have used the same fundamental spacesuit design and the same technology. For 2025's Artemis III mission to the Moon, astronauts will be using a new space suit with lots of new tech, that has been developed by Axiom Space.