Narendra Modi in Israel today: Tel Aviv's journey from being a 'pariah' to becoming India's strategic partner
When Narendra Modi touches down at Tel Aviv on 4 July, it will mark the beginning of a new era in India-Israel ties.
Turning pages back to August 1977, a man came on a secret assignment to help his country forge diplomatic ties with India. However, he had to leave the country without being able to convince the Indian leadership. The man was none other than Moshe Dayan, the legendary Israeli general-turned-foreign minister.
What Dayan failed to do in 1977, finally happened in January 1992, when the India and Israel finally established full diplomatic ties. The momentous shift in the relationship did not just happen in short notice.
***
To begin with, India did recognise the existence of Israel on 17 September 1950. New Delhi also allowed Tel Aviv to have a consulate in Mumbai in 1953. But with India taking the side of the Palestinians, ties were largely non-existent. It is a matter of fact that even today Israel is hyphenated with Palestine, just as India has historically been bracketed with Pakistan.
India was the first non-Arab country to recognise the Palestinian Liberation Organisation (PLO) as the sole representative of the Palestinian people. Consequently, PLO opened its office in New Delhi in January 1975, which was granted full diplomatic recognition in March 1980 – just weeks after Indira Gandhi returned to power. Indira's foreign minister was PV Narasimha Rao, the man who eventually helped India establish full diplomatic ties with Israel. Under Rajiv Gandhi, India became one of the first countries to recognise the State of Palestine in November 1988.
It is well recorded that PLO chief Yasser Arafat had good relations with India's establishment, particularly the Gandhi family. Former foreign minister Natwar Singh wrote in his book, "Walking with the Lions: Tales from a diplomatic past," how Arafat called Indira his "elder sister" after Cuba's Fidel Castro questioned him on his tantrums during the opening session of the NAM Summit in March 1983.
That fact notwithstanding, India's ties with Palestine were built on certain principles too.
Firstly, a partitioned-ravaged India was against any other partition based on religion. This explains why New Delhi voted against the creation of Israel in 1947.
Secondly, as a victim of colonialism, the Nehru-led India was at the forefront of the anti-colonial fight. Nehruvian ethos dubbed the Palestinian cause as a colonial fight against West's oppression. Years later, when the UN debated whether Zionism is racism, India voted in favour of the resolution.
Thirdly, India was a founding member of the Non-Alignment Movement, a group of third world countries not aligned to the US or the USSR – the two superpowers of the Cold War. However, the prevalent line of thought in the NAM camp was closer to that of the Soviet bloc rather than truly being neutral. Additionally, India had been close to the erstwhile communist superpower, which had close ties with the Arab world (at least until the mid-70s) and no diplomatic relations with Israel.
While these three factors had largely been instrumental in determining India-Palestine ties, the Hindu right-wing had long been alleging Congress' fear of losing its traditional Muslim vote-bank behind India's support to the Palestinian cause and its refusal to establish ties with Israel.
Nevertheless, it also cannot be denied that the Palestine issue has been construed as a Zionist war against Islam by Islamists. But such a view is essentially flawed as the Fatah and the PFLP, the two largest factions of the PLO, were ideologically secular and espoused Arab nationalism – not Islamism.
***
The 1990s brought about major changes in India's post-independence history. Along with its tryst with LPG (Liberalisation, Globalisation and Privatisation), India was also witnessing the demise of the Soviet Union. With Moscow no longer in a position to support New Delhi on the international stage, India had to amend its foreign policy.
While India's had been warming up to the US since the 80s, the dissolution of the USSR gave India a chance to truly have an independent foreign policy in a post-Cold unipolar world.
India's diplomatic reach out to Israel was hastened by the events of 1991, though the collapse of the mighty Soviet Union played only an indirect role to say the least.
There were some major turning points which led to India's embrace of the Jewish state.
In 1969, Pakistan stopped India from becoming the member of the Organisation of Islamic Countries (OIC). This was despite the Arab countries inviting New Delhi to the first summit in Rabat. However, from then onwards, Pakistan strengthened itself in the group, often gaining support on the Kashmir issue.
During the 1971 India-Pakistan war, UN Resolution 2793, which sought to end India's intervention in East Pakistan, was endorsed by all Arab countries except Oman.
Years later, JN Dixit, the former foreign secretary, is reported to have said,
"What have the Arabs given us, if I may ask? Did they vote for us in the Kashmir issue? Were they supportive of us when we had the East Pakistan crisis?"
With Egypt, India's NAM partner, once an arch-rival of the Jewish nation, recognising Israel in 1979, and the Arab countries de facto recognising the Jewish state after the 1991 Madrid Conference, India's stance looked more and more obsolete in a dynamic arena.
***
The decision to forge ties with Israel was taken by the Rao government after seeking PLO's tacit "No Objection" to the decision. Vinay Sitapati in his book, "Half Lion: How PV Narasimha Rao transformed India," described how a wily Rao made Arafat toe his line.
When Arafat had visited India in January 1992, Rao privately informed him that India can put diplomatic pressure on Israel only if it has an embassy in Tel Aviv. Arafat understood the real context and in a press conference gave tacit support to India's path-breaking decision.
However, the outreach to Israel did not mean India had abandoned Palestine. Symbolism plays a pivotal role in politics. What Rao did was just that. The foreign ministry released a photo which showed the prime minister giving a bear hug to Arafat – a signal that India valued its friendship with Palestine.
Nevertheless, the initial days were not encouraging. The fear of Muslim resentment prevented the Congress party from openly pursuing the relationship. For example, when Arjun Singh became the first cabinet minister to visit Israel, he came under hostile fire. When Israel proposed a civil aviation deal with India, the proposal was rejected on fears of "alienating a large section of Muslims."
The relationship remained in shadows until the BJP under Atal Bihari Vajpayee cosied up to Tel Aviv. The then home minister, LK Advani and foreign minister Jaswant Singh visited Israel in 2000.
The major milestone in the bilateral ties came on 9 September 2003, when the then prime minister, Ariel Sharon visited India. The visit paved way for a slew of defence deals, notable among them the Phalcon early-warning radar system.
However, after the Vajpayee government was voted out and the United Progressive Alliance formed the government, relations remained lukewarm – at least in the public eye. The reason once again had to do with Palestine. This, however, did not mean that the ties cultivated since the early 1990s were downgraded. In fact, it was during UPA regime that Israel began emerging as one of the top defence partners of India.
While Russia – and the United States since the last few years – remains India's top defence destination, its position is being threatened by Israel. A February 2017 report by Sweden-based think tank SIPRI highlighted Tel Aviv's rising military clout. The report noted that 68 percent of India's arms between 2012 and 2016 come from Russia, while the US came a distant second at 14 percent. While Israel was a distant third, contributing just 7.2 percent of India's total arms in those years, it is nevertheless a major achievement for a country which does not produce heavy weaponry like tanks and aircraft. Israel's strength lies in developing technologies that aid such heavy weaponry.
The Barak 8 missile system has been the biggest military collaboration between the two countries. A joint project between the Israeli Aerospace Industries (IAI) and the Defence Research and Development Organisation (DRDO), the Barak 8 is an anti-aircraft missile system, which would be fitted in all Indian Navy warships in the future.
The Barak 8 missile system constitutes both, Medium Range-Surface to Air Missiles as well as Long Range-Surface to Air Missiles. In April 2017, the IAI bagged a $2 billion deal to supply these missiles for the army and navy. A month, the IAI bagged another $630 million deal to supply Long Range Surface to Air Missiles for the armed forces. The missile deal may have propelled Israel to the numero uno position as a report in Business Standard noted that the Jewish state could overtake the US as India's largest arms supplier in 2016-17.
***
Notably, India and Israel had developed clandestine military ties way back in the early 70s itself. At least on two occasions, the two countries seemed to have sought some co-operation from each other.
During the 1971 war with Pakistan, Indira had authorised the RAW to buy weapons from Israel through the principality of Liechtenstein. However, in return, the then Israeli prime minister Golda Meir wanted New Delhi to recognise Tel Aviv. But the request was not granted.
Then in 1984, Israel had sought India's tacit support in destroying Pakistan's Kahuta nuclear plant, to stop Islamabad from building an "Islamic nuclear weapon." According to strategic expert Bharat Karnad, the plan was stymied by the US after it warned India of strict action.
***
While security matters still underline the relationship between New Delhi and Tel Aviv, there is a lot more to the relations than just arms and ammunitions.
In fact, over 50 percent of the non-defence trade constituted of diamonds in 2016, with the total non-defence trade standing at $4.15 billion. This comes as no surprise as both countries are major centres for diamond trade. In overall terms, there has been a whopping 2,000 percent growth in merchandise trade since 1992.
Israel, owing to its arid geography, developed innovative water management techniques in the 60s. As a result, drip irrigation emerged as one of the greatest innovations in modern agriculture. As elucidated in an earlier article on Firstpost, with India reeling under agricultural crisis, Israel's expertise can help transform the sector.
Moreover, Maharashtra Chief Minister Devendra Fadnavis had praised Israel's innovative drip irrigation technologies during his visit 2015 visit to the country. In the same year, both countries also signed a MoU to co-operate on water resources management.
While R&D provides both the countries with the opportunity to take their bilateral cooperation to the next level, there is one sector where India can take some important lessons from Israel – start-ups. Israel is world's leading start-up nation, with the highest ratio of start-ups in proportion to the population. On the other hand, India, on the back of the "Start-up India" plan, is an aspiring "start-up superpower".
Understandably, NITI Aayog recently held a competition for start-ups, with the winner getting an opportunity to exhibit his or her work during Prime Minister Narendra Modi's tour of Israel.
Israeli envoy David Carmon had told Firstpost in a 2016 interview:
"We believe Israel's experience in creating a thriving ecosystem for innovation can and should be shared. We should create more platforms for ideas and people from Israel and India to meet and interact."
***
When Narendra Modi touches down at Tel Aviv on 4 July, it will mark the beginning of a new era in India-Israel ties. Modi will be first Indian prime minister to visit Israel, which for at least four decades remained an "untouchable" for India. The timing is also significant for the fact that this year also marks the 25th anniversary of diplomatic ties between the two countries.
What makes this trip even more significant is the fact that Modi may skip Palestine during his three-day visit to Israel. If this happens then it might signal a definitive shift in India's policy towards the Palestine. It is no secret that the BJP has always been pitching for greater ties with Israel. With Modi in office, New Delhi's engagement with Tel Aviv is finally out in the open – and for good.
But India still maintains good ties with Palestine. During Palestinian president Mahmoud Abbas' visit to India in May, Modi had pledged India's support to Palestine. Vajpayee too reiterated his support to the Palestinian cause after Sharon's 2003 visit. Both times, the prime ministers threaded a cautious path between maintaining old ties and deepening a newer alliance.
Ahead of the historic visit, the Israeli media called Modi "world's most important prime minister", an indicator of the importance attached to India-Israel ties. But whether Modi will be able to successfully de-hyphenate Israel from Palestine and bring India's ties with the Jewish nation out in the open will be seen in the coming days.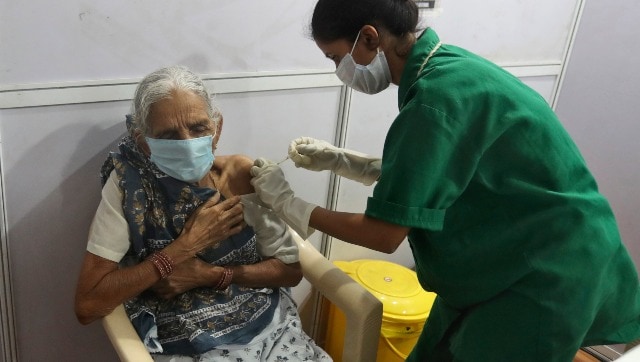 India
Vaccine hesitancy has been compounded by the ongoing experience of surviving in the COVID-19 pandemic and the associated uncertainty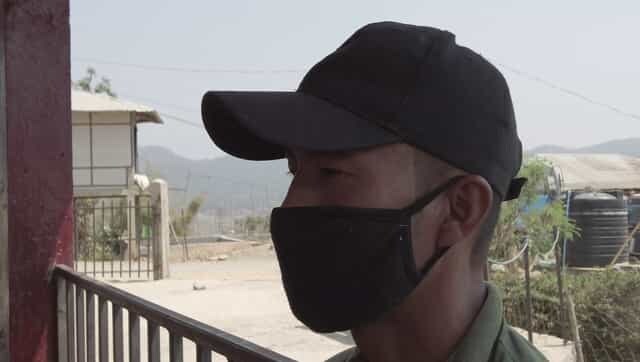 India
The early arrivals have been in Mizoram for more than a month. Their life subsisting thanks to the contributions of well-wishers and their hosts
World
Foreign Minister Javad Zarif said the attack, allegedly carried out by Israel, could hurt ongoing negotiations over Iran's nuclear deal with world powers