Myanmar junta extends state of emergency by six months, delays elections in country
Junta chief Min Aung Hlaing's request to prolong the state of emergency declared when the generals toppled Aung San Suu Kyi's government in February 2021 was granted, state broadcaster MRTV said
Myanmar's National Defence and Security Council has agreed to extend the country's state of emergency by six months, state media said Wednesday, likely delaying elections the junta had pledged to hold by August.
Junta chief Min Aung Hlaing's request to prolong the state of emergency declared when the generals toppled Aung San Suu Kyi's government in February 2021 was granted, state broadcaster MRTV said.
The "state of emergency will be extended for another six months starting from February 1", Acting President Myint Swe was quoted as saying.
"Sovereign power of the state has been transferred to commander in chief again," he added.
The state of emergency was due to expire at the end of January but on Tuesday the junta-stacked National Defence and Security Council met to discuss the state of the nation and concluded it "has not returned to normalcy yet".
Junta opponents, including anti-coup "People's Defence Forces" and a shadow government dominated by lawmakers from Suu Kyi's party, had tried to seize "state power by means of unrest and violence", the military's information team said in a statement.
Read all the Latest News, Trending News, Cricket News, Bollywood News,
India News and Entertainment News here. Follow us on Facebook, Twitter and Instagram.
Football
The game lacked goals but not intensity as India made their Manipur debut and the state put up a befitting welcome with dance & music show, firecrackers and Mexican waves.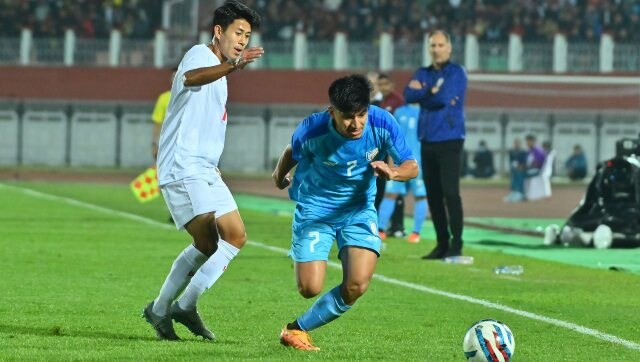 Football
India coach Igor Stimac was impressed with what he saw from debutant Naorem Mahesh against Myanmar and asked the fans in Manipur to be even more vocal against the Kyrgyz Republic.
World
The JF-17 fighter jet, which has been jointly built by China and Pakistan, has become a burden for the Myanmar Air Force