Mike Pompeo lampoons Biden for downplaying Xi, Putin meet as 'insignificant'
Chinese President Xi Jinping and his Russian counterpart Vladimir Putin, on Tuesday, signed an agreement to expand their economic ties during a bilateral meeting in Moscow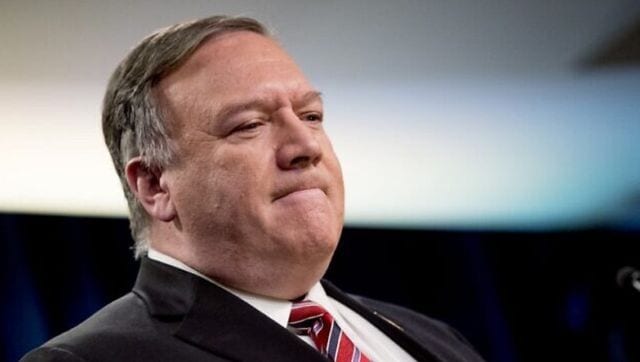 Washington: A rift appears to be growing in the United States over strengthening Russia and China bonhomie. Former Secretary of State, Mike Pompeo, slammed the Biden administration, saying it is making "enormous strategic mistake" by choosing to downplay the meeting of Xi Jinping and Vladimir Putin.
Chinese president Jinping and his Russian counterpart Putin, on Tuesday, signed an agreement to expand their economic ties during a bilateral meeting in Moscow.
'China, Russia still married'
In an interview to Fox News, Pompeo, who served as US secretary of state under Donald Trump said: "To hear the White House play this down as if it's insignificant or unimportant is an enormous strategic mistake. It may be a shotgun wedding, but they're still married."
"And at least for today, the Chinese Communist Party is providing lethal assistance to Ukraine, almost certainly," he added.
He was apparently referring to Russian troops fighting Ukraine. The US and its NATO allies have been providing arms and ammo to Ukraine alongwith funds, intelligence and training for troops.
Beijing, however, has been persistently denying claims that it's supplying or planning to supply arms to Moscow amid its conflict with Kyiv.
'China getting energy at discounted price'
Pompeo further claimed that China is getting energy at a discounted price from Russia.
"American manufacturing companies are paying full freight for energy today and the Chinese are getting 15 to 20 per cent discount on each barrel of oil, allowing them to continue to dump their products here in America," Pompeo said.
He further said that the Biden administration has "failed". "They have allowed the Russians and the Chinese to come together in this way and it presents enormous risk to the United States of America and every citizen," Pompeo added.
Putin, Xi meeting aimed at demonstrating the two countries' new "friendship without limits." Both the leaders stressed upon the importance of jointly safeguarding their countries' energy security.
Read all the Latest News, Trending News, Cricket News, Bollywood News,
India News and Entertainment News here. Follow us on Facebook, Twitter and Instagram.
also read
World
US President Joe Biden said Turkish President Tayyip Erdogan in a call on Monday repeated Ankara's desire to buy F-16 fighter jets from the United States, while Biden told him Washington wanted Ankara to drop its objection to Sweden's joining NATO
World
Biden and McCarthy said Sunday that a final bipartisan deal to raise the US debt ceiling - and avoid a cataclysmic default - now heads to Congress, which will need to pass the agreement before the government starts running out of money
World
McCarthy, who spoke with Biden on Saturday to close the deal, said he would consult again with the president Sunday and oversee the final drafting of the bill