LIVE: Prime Minister Modi thanks Fiji for its role in success of India's Mangalyaan
Follow live updates from the 2014 G20 summit in Brisbane, and PM Modi's Australia trip here.
2.00 pm: Prime Minister leaves Fiji
Prime Minister Narendra Modi on Wednesday left for home after concluding his 10-day three nation tour during which he attended the East Asia and ASEAN-India Summit in Myanmar, the G-20 Summit in Australia and held bilaterals with his Australian and Fijian counterparts, reported PTI.
Meanwhile, spokesperson for the external affairs ministry Syed Akbaruddin tweeted pictures of Prime Minister Narendra Modi's grand send off from Fiji's capital Suva on Wednesday.
Farewell friend.PM @narendramodi receives a grand send off at Suva airport, Fiji. Heads home after successful visits pic.twitter.com/0zTeYTPMcj

— Syed Akbaruddin (@MEAIndia) November 19, 2014
Have come to pay my respects to the people of Fiji, to renew an old relationship, to chart a new course -PM pic.twitter.com/kQMwDpWduw

— Syed Akbaruddin (@MEAIndia) November 19, 2014
1.15 pm: PM Modi thanks Fiji for its role in Mars Mission's success
Utilising his visit to Fiji, Prime Minister Narendra Modi on Wednesday acknowledged the role played by this tiny South Pacific Island nation in the success of India's Mars mission in the very first attempt and offered to make it the hub for regional collaboration in space.
Modi made it a point to express India's gratitude in this regard at every event he addressed during his day-long visit to this country - a joint media interaction after talks with his Fijian counterpart, at the Fijian Parliament and at the Fiji national University.
"I want to convey a special word of gratitude from the people of India for hosting Indian scientists for tracking India's mars mission earlier this year. Together we made history," he said at the media interaction.
An 18-member team of top scientists and engineers from India's International Space Research Organisation (ISRO) was in Fiji to pave the way for India's mission to Red Planet.
At just $74 million, India's Mars Orbiter Mission (MOM), also known as Mangalyaan, is the cheapest inter- planetary mission, costing a tenth of NASA's Mars mission Maven that entered the Martian orbit on September 22.
The mission was monitored from Fiji and other parts of the South Pacific Ocean.
ISRO scientist and project leader Mirza Mohammed Zaheer had said the trajectory of the rocket would be over Fiji.
12.54 pm: Fiji opposition boycotts Modi address to parliament
Opposition party in Fiji -- Social Democratic Liberal Party (SODELPA) -- on Wednesday boycotted visiting Indian Prime Minister Narendra Modi's address to the Fijian Parliament, for which Fijian Prime Minister Voreqe Bainimarama apologised terming it an "inexcusable behaviour".
According to a report in the IANS, at the special session of parliament ahead of Modi's address, Bainimarama apologised for the opposition boycott: "Unfortunately, the Opposition has chosen to boycott this session to protest what they mistakenly believe was an attempt to exclude them from these meetings by boycotting this session. Nothing could be farther from the truth."
"I apologise to you, Prime Minister Modi, on behalf of the people of Fiji, for this inexcusable behaviour, which does not have anything to do with the relations between our countries. It only shows that some of us have some lessons to learn about democracy, statecraft, and nationhood," he said.
Earlier, SODEPLA leader Ro Teimumu Kepa told Fiji media she was disappointed to hear that the Fiji prime minister's vote of thanks would not include mention of her as Leader of Opposition.
In turn, the 15 SODELPA members in Fiji's newly elected parliament said they would not attend the parliamentary sitting to hear Modi give his speech.
The National Federation Party on Wednesday broke ranks with its opposition partner SODELPA and refused to support its boycott of the special parliamentary meeting to hear Modi's address.
NFP leader Biman Prasad put aside his political differences with the government and welcomed the Indian leader.
The Fijian prime minister in a statement earlier described the opposition boycott as an "insult to the people of Ba town and all Fijians".
He accused the SODELPA of putting its own political agenda ahead of national interests.
12.20 pm: Proud to have India as a partner, says Fijian PM
In response to PM Narendra Modi's visit to Fiji, Prime Minister Josiah Bainimarama said that he was proud to have India as a future partner. According to reports in DNA, Bainimarama said that he had a constructive talk with Modi.
"This is only the beginning. We have some 15 more agreements in the works and we expect to sign them soon," said Bainimarama.
12.00 pm: In Fiji, Modi gives visa-on-arrival
Seeking stronger engagement with the Pacific Islands, India on Wednesday announced $75 million line of credit for Fiji for a co-generation power plant and upgrading the sugar industry and also a $five million fund to develop its villages even as the two countries agreed to expand their Defence and Security cooperation, PTI reported on Wednesday.
Prime Minister Narendra Modi, who made these announcements after talks with his Fijian counterpart Frank Bainimarama shortly after his arrival, also announced a visa-on-arrival for Fijians and assistance projects that included a parliament library and doubling the scholarships and training slots in India for people from this country.
The lines of credit were part of three agreements signed between the two countries in the presence of the two leaders.
Prime Minister Narendra Modi arrives at Fiji
According to reports, on the third and final leg of his 10-day three-nation tour, PM Modi arrived in Suva (capital city) at the crack of dawn. He is scheduled to be here for the day. Modi's visit to Fiji is the first by an Indian premier to the country in 33 years after Indira Gandhi in 1981.
The remote pacific Island nation rolled out the red carpet for Modi, who was received by Frank Bainimarama, a former military ruler, at the Suva International airport.
Modi was accorded a ceremonial guard of honour at the airport after which he attended the traditional ceremony of welcome at Albert park, close to the Prime Minister's office and Parliament, reported PTI.
Honoured to address Parliament of Fiji. For India, Fiji will always have a special place. Our relation is based on a shared culture & values

— Narendra Modi (@narendramodi) November 19, 2014
Addressing the Parliament of Fiji earlier today. pic.twitter.com/abzF3NGIGk

— Narendra Modi (@narendramodi) November 19, 2014
In my meeting with Prime Minister Bainimarama, we discussed ways to expand the partnership between India & Fiji. pic.twitter.com/Almt8I4suO

— Narendra Modi (@narendramodi) November 19, 2014
--
4.51pm: Abbott-Modi bonhomie on full swing at Melbourne cricket stadium
Australian Prime Minister Tony Abbott and his Indian counterpart Narendra Modi held a joint press conference after summit talks, stressing how the two countries were expanding their cooperation in various areas.
The personal warmth Abbott shared with Modi was reflected yet again at a reception at the iconic 161-year-old Melbourne Cricket Ground (MCG) where he said Modi is like a "brother."
"Narendra and I," said Abbott on couple of occasions while referring to the determination of the two leaders to work together to help strengthening of relations.
Abbott had urged world leaders to speak from the heart rather than a script at the summit of the Group of 20 industrialised and major emerging economies at Brisbane.
"If we could use first names, that would be good as well because, whatever disagreements we might have, it helps if there can at least be personal warmth amongst us," he said.
When Modi, the first Indian Prime Minister to visit Australia in 28 years after Rajiv Gandhi in 1986, made his entry at the G20 Summit venue, he gave Abbott a hearty hug.
Before Modi began his address to lawmakers today, Abbott said he was determined to correct the situation where no Indian Prime Minister had addressed the Australian parliament.
He said leaders of several countries have addressed the Parliament but no Indian leader has done it.
"I am personally delighted that this has been been corrected," Abbott said.
The two leaders had several meetings - both formally and informally - during the East Asia Summit and at the G20 Summit.
"My memorable visit to Australia ends today. A new relationship has begun," Modi said while speaking at the MCG.
At the end of his four-city Australia tour, Modi gifted a memento to Australia signed by World Cup winning Indian captains and himself.
4.40 pm: Successful India to provide vast opportunity for world, says Modi
Prime Minister Narendra Modi shared his plans of building a new and successful India with the Australian Prime Minister Tony Abbott. He said it will provide a vast opportunity for the world and sought closer ties with Australia.
"A successful India will be a vast opportunity and a force of good for the world. We look forward to closer partnership with friends like Australia," Modi said at a dinner hosted by Australian Prime Minister Tony Abbott at the Melbourne Cricket Ground (MCG).
"India is experiencing urbanisation at a rapid pace. Studies suggest that by 2031, 11 percent of the world's urban population might be in Indian cities," Modi said.
3. 30 pm: Modi takes selfie with Abbott
It seems Australia's PM Tony Abbott is PM Modi's new bestie. He seems to be addressing Abbott as 'my friend Tony', everywhere.
"When People asked me isn't it too soon to visit Australia after Tony Abbot just visited. I said I can't say no to my friend Tony," he said.
And now, he's tweeted out a selfie with 'friend Tony'.
With my friend @TonyAbbottMHR at the MCG. pic.twitter.com/mprgKYPuxG

— Narendra Modi (@narendramodi) November 18, 2014
Within twenty minutes the tweet was going viral with 662 retweets and 830 people hit the favourite button on it.
3:00 pm: Modi, Abbott agree on early closure of civil nuclear deal 
 India and Australia on  Tuesday agreed to seek early closure on their civil nuclear agreement and to speed up negotiations on a bilateral trade pact as Prime Minister Narendra Modi sought closer economic and security ties between the two countries. Earlier, he held delegation level talks with his Australian counterpart Toby Abbott and both sides inked five agreements, including on exchange of sentenced persons.
2:10 pm: Modi speaks at PM Abbott-hosted reception; lauds ties between India and Australia
Prime Minister Narendra Modi spoke at the reception hosted by the Australian PM Tony Abbott in Melbourne and lauded the ties between the nations as his visit comes to an end.
"India can benefit from your expertise. I feel great confidence in the future of our relations, my memorable visit ends tonight but journey of our relationship has begun," he said.
"It is said that Melbourne is a great city to live in the world, Sydney might not agree," he joked.
#Modi presents commemorative photo collage of novelist John Lang to Australian PM Abbott http://t.co/QG6VcqXfUY pic.twitter.com/mTjk4yF4Q6

— Firstpost (@firstpostin) November 18, 2014
9:00 am 18 November, 2014 Prime Minister Narendra Modi arrived in Melbourne on Tuesday on the fourth and last leg on his five-day Australian tour. Governor of Victoria Alex Chernov is hosting the chief executives' roundtable during which Modi would interact with the who's who of the Australian industry and business houses.
About 500 CEOs and Managing Directors of some of Australia's biggest companies will attend a lecture to be delivered by Prime Minister Narendra Modi on Tuesday, November 18, in Melbourne.
Among those who will attend the lecture include Anthony Joseph Pratt, Chairman and CEO of Pratt Industries and Global Chairman of Visy Industries; Andrew Mackenzie, CEO of BHP Billiton Ltd; Phil Edmands, managing director, Rio Tinto and Tony Cripps, CEO, HSBC's operations in Australia. Top India business leaders like industrialist Gautam Adani, Mahindra Group chairman Anand Mahindra and Infosys CEO Vishal Sikka will also be present on the occasion.
Other CEO's who will be part of the roundtable include ONGC CMD Dinesh K Sarraf, Chariman Emeritus of Torrent Pharmaceuticals Ltd Sudhir Mehta, Chairman of Lanco
Infrastructure L Madhusudhan Rao, President of SP Jain School of Global Management Nitish Jain, CMD of Gujarat NRE Coke Ltd Arun Kumar Jagatramka and Austalia India Institute director Amitabh Mattoo.
Australian Prime Minister Tony Abbott will host a reception for Modi at the iconic 161-year-old Melbourne Cricket Ground (MCG) later in the evening.
Modi was in Brisbane for the G20, then for a six-hour visit to Sydney from where he flew to Canberra.
Melbourne is the last stop in his Australian itinerary. Modi will leave for Fiji in the night for a day-long visit to conclude his 10-day three-nation tour.
8:00 am India, Australia ink five agreements
India and Australia signed five agreements, including on exchange of sentenced prisoners and on tourism, as Narendra Modi and his Australian counterpart Tony Abbott held bilateral talks.
The agreements are on social security, to "strengthen people-to-people contacts and facilitate and regulate the regulations between the two countries with respect to social security benefits and coverage".
"It will provide for social security and superannuation benefits for those who have been residents of the other country on basis of equality of benefit, export of benefits and avoidance of double coverage." an official statement said.
"It will lead to greater economies and promote the flow of professionals," the statement said.
Your dreams are my dreams, PM Modi tells cheering crowd in Sydney
1:30 pm: Modi dedicates grand welcome to the people of India
As PM Narendra Modi took the stage, the crescendo of "Modi, Modi" grew louder.
"This welcome, this respect, this enthusiasm, I dedicate it to the people of India," he said. "These incredible scenes and this massive reception in Sydney will galvanize India."
"It's my honour that I'm the first PM who was born in Independent India," he went on. "I am fortunate that I am the first PM who was born in independent India, hence feel greater responsibility towards the country."
"We couldn't die for the nation, but we can live for the nation, that is something that everyone has the opportunity to do. We must pledge that we will live for the country and we will struggle for the country," he roared as cheers grew louder.
Referring to why no other PM had visited Australia in 28 years, Modi said the people there neededn't have to wait anymore. "It takes one day to come to Australia, but it took 28 years for an Indian PM to come here," he said. "If we hadn't respected the strength of democracy would I have been here? Let's understand this strength of our democracy."
Invoking the cricket connection between the two nations, the PM said that the game has always joined the two nations. "Sydney is a beautiful city and Australia is a beautiful country. Both countries can't live without cricket," he said. "In 1964 Olympic games in Tokyo an Indian represented Australia, thats not a small thing. Our association is that old," he remarked.
He also called on the NRI community to become part of India's growth and development. "Elections were held in India but I know that you were connected to it minute-by-minute. My job is to work for small people, and help small people grow. You couldn't vote, but you remained awake for the outcome," he remarked urging NRIs to remain part of India's "growth story". "You wanted India to be like the country you are in."
He also emphasised the need to put the youth at the centre of development. "Mother India has 250 crore arms, 200 crore arms are below 35 yrs of age. Its the youth who hold capacity to fulfill dreams," he said.
"I see no reason why India should stay behind. It is decided we will move ahead. I believe India has the capability to be at the top of the global league," he said as the crowd chanted "Modi, Modi" every chance they got.
Discussing the Jandhan Yojana, the PM said that development will have to be inclusive with the poor sections forming important part of the goals. "I have to work for the betterment for all underprivileged. I have to bring them to mainstream. Jandhan Yojana is a step towards financial inclusion of the poor. I want the poorest of the poor to be part of India's growth," he said.
He also spoke of the success of the scheme so far. "Spoke to Reserve Bank about Jan Dhan Yogna and they said it will take three years. I said I want this done in 150 days. The results? In last 68 years one crore bank accounts were opened. In the last 10 weeks 71 million accounts opened!" he said.
Explaining the rationale behind the scheme, the PM said: "The poor don't have money to open bank accounts. That's why we thought of zero balance accounts. But in 10 weeks, the poor sections have deposited Rs 5,000 crores. People responded to Jan Dhan Yogna, deposited money to be part of the governance."
If anything, Modi said, the success of Jan Dhan Yojna shows that the people ought to have We should have faith in the administration and citizens. "We just need to guide them in the right direction," he said.
Speaking of his pet-project Swacch Bharat Abhiyan, the PM urged NRIs to look as cleanliness and development of India the way they see Australia. "When we go abroad at see clean streets we always think of the dirty streets back home. Just because cleaning India is difficult does that mean we don't approach the subject? If citizens of India decide to, then we can clean up the image of India that the world has," he said.
Referring to how women still don't have access to toilets, Modi said he was ashamed that was thr reality. "If we take up Swachh Bharat Abhiyan, it would be service to poor because it would improve their health. What touched my heart in Australia was dignity of labour. They are as polite to a labourer as to a doctor. I need to learn the dignity of labour from Australia. Cleaning garbage is not below anyone's dignity," he said.
"Jo sach mein safai ka kaam karta hai usko bhi hum kachre wala kehte hain. 2019 is Gandhi's 150th birth anniversary. He gave us freedom, we should give him a clean India," he said invoking Gandhi's name.
Referring to Make in India, Modi said that India is capable of competing with any country in the world, to loud cheers from the crowd. "I want the whole world to invest in the manufacturing sector in India. A country that has many youngsters can contribute a lot to the world, that's why we started Make in India. Those who want to invest in India want to offer quality of life for its managerial people. Its our responsibility to give them that," he said.
Speaking of the decision to open up railways for FDI, Modi said it took a lot of courage to make the decisions. "With a lot of courage we took the decision of 100% FDI in Railways. We are changing policies so that there is a change in the life of Indian citizens," he said.
"You can't live your life with help of technology, you need a workforce. And we're lucky, we have all the workforce the world needs."
He said that India needs to start planning right away to create the workforce it needs. "If can export good quality teachers, then we can own the world. If we need to make a place in the world we need to focus on training youth. Bahubal se nahin, ab duniya buddhi bal se chalne waali hai (strategy not strength will run the world now)," he said.
"Your dreams are my dreams, I want to see India the way you see India. Governments can't build countries, people build countries," he said as crowds roared.
"I trust citizens of India, and the country will move forward through their abilities, not of the government."
He also said that he had decided to cut down on unnecessary paper work. "I have done away with attestation on certificates. This time Pravasi Bharatiya Divas will be held in Ahmedabad. Pravasi Bharatiya Divas will be on the same day that Mahatma Gandhi had returned to India. PIO and OCI will be merged before the Pravasi Bharatiya Divas in 2015," he said inviting Indians abroad to visit the nation.
1:13 pm: PM Modi takes the stage. At last.
As Prime Minister walked on stage, the crowd went rather berserk chanting his name. Other dignitaries whose senses had been assaulted thanks to hours and hours of singing and dancing also took the stage, slightly more dazed than the PM. Shortly after, the Australian and Indian national anthems provided some respite.
Amid all this, Brett Lee's enthusiasm remained unabated:
Was a pleasure to see @narendramodi just then. What a crowd! pic.twitter.com/LJisb6A0AO

— Brett Lee (@BrettLee_58) November 17, 2014
Packed house at Sydney Olympic Park for the Indian community reception with Indian PM @narendramodi pic.twitter.com/pt0pKBvIf6

— Mike Baird (@mikebairdMP) November 17, 2014
1:00 pm: Brett Lee arrives to meet PM Modi, talks of life from 'net to set'
Seconds after he was accosted by the emcee asking why he loves India, Brett Lee, blushing and gushing talked of life from "net to set", now that he's given up full time cricket for part time nautanki.
"Its [India] very close to my heart. Been there close to 80 times now. Its a love for the culture," Lee said before being ushered off stage so the dancing could continue.
Modi arrives at the Arena, crowd awaits his speech
12:10 pm PM Modi has finally arrived at the Allphones Arena in Sydney as thousands of ecstatic supporters gathered inside, dancing and singing and chanting "Modi, Modi" as they waited to hear his address.
Modi fans expect this to be an encore of his Madison Square Garden event of September 29 which was attended by around 20,000 NRIs and created ripples in America's political circuit.
We love Modi, chants euphoric crowd as PM heads for Allphones Arena in Sydney 
12:00 pm  Meanwhile, the Indian diaspora was seen chanting 'We love Modi', at the  Allphones Arena at Olympic Park where Modi is scheduled to give his speech. Around 16,664 Indians are present at the Arena.
And guess who is overly enthusiastic about meeting PM Modi? Nope, it's not the Gujjus but former Test cricketer Brett Lee!
On my way to meet up with @narendramodi with @TannishthaC snd @anupamatemple at Olympic Park. Can't wait #ModiInAustralia

— Brett Lee (@BrettLee_58) November 17, 2014
Setting the stage for Modi's arrival, the host Siddarth Trivedi with arms outstretched lauded PM Modi. "Charismatic! Energetic! Dynamic! And a vision of positivity, he roared.
Modi, however, is not even at the concert yet.
Hundreds of fans arrived at Central Station on  Monday morning after a 12-hour journey from Southern Cross station in Melbourne.
Sydney may be organising the biggest overseas reception for Modi but it would not be the first reception Down Under as Modi has already been received by a euphoric expat gathering when he unveiled Mahatma Gandhi's statue in Brisbane on  Sunday
Aboriginal dancers 'amaze' Modi with a boomerang in Sydney
11:29 am Indian Prime Minister Narendra Modi Monday received a boomerang as a present during a traditional welcome by aboriginal dance performers as he touched down in this Australian city.
Modi termed the welcome "amazing".
Modi, who arrived here from Brisbane, watched the aboriginal dance performance at his hotel.
Later the dancers presented him with a boomerang. Modi also spoke to the dancers.
Amazing welcome in Sydney, tweets Modi as thousands gear up for his speech
10:25 am Around 20,000 members of the Indian diaspora are expected to be present at a community reception being organised in honour of Indian Prime Minister Narendra Modi on Monday evening. Just hours before his grand speech at the Allphones Arena at Olympic Park, Modi tweeted that he has got a grand welcome in Sydney and is glad to be here.
Amazing welcome in Sydney. Glad to be here. pic.twitter.com/6sv2kmz8dh

— Narendra Modi (@narendramodi) November 17, 2014
The organisers are also setting up big screens outside this iconic sporting venue which would enable about 5,000 additional Indian Australians to watch Modi's speech.
Sydney all geared up for Modi's speech at Allphones Arena
9:16 am, 17 October Sydney's Allphones Arena is all geared up to welcome Prime Minister Narendra Modi who arrived in the city to attend a mega event organised by the Indian diaspora in Australia.
Modi, who attended a business meeting with Australian and Indian businesspersons over breakfast in Brisbane, arrived in Sydney.
Thank you Brisbane. Leaving for Sydney. Looking forward to the Indian community programme. http://t.co/UK7KP5mzzv

— Narendra Modi (@narendramodi) November 17, 2014
Met Australian & Indian businesspersons over breakfast. Talked about the immense investment opportunities India has to offer.

— Narendra Modi (@narendramodi) November 17, 2014
Thousands of Indian diaspora members have arrived in the city to hear Modi's speech at the Allphones Arena, in a retake of the Madison Square Garden event in New York.
8:30 am Modi meets business persons in Brisbane
Prime Minister Narendra Modi on  Monday met Australian and Indian businesspersons over breakfast and told them that Queensland can be an important partner in India's development.
Speaking at the meeting which was hosted by the Queensland Premier Campbell Newman, Modi said: "Good governance is the starting point to change."
"More and more Indians are drawn to the beauty and hospitality of Queensland," he told the business leaders. He also went and met each of the businesspersons at their tables.
End of updates on 16 November
12:30 pm: Modi gets enthusiastic reception in Brisbane
Post the G20 summit, the Prime Minister landed for the unveiling of a Gandhi statue in Brisbane where he received a rockstar reception.
The Indian Prime Minister said that he was accused of constantly bringing Gandhi into everything he said, but pointed out that he had always been referring to him even before he became the Chief Minister of Gujarat.
"I believe that Mahatma Gandhi is just as relevant to the present as he was during his lifetime," he said.
Saying that there were two issues that the world was concerned with, Modi said that the solution to global warming and terrorism could be learnt from Gandhi's life.
11:00 am: PM most sought after leader at G20, says Suresh Prabhu
Newly appointed railway minister Suresh Prabhu, who was accompanying Prime Minister Narendra Modi to the G20 summit today, said that the Indian PM was the most sought after leader at the G20 summit.
"India has affirmed commitment to crack down on black money," Prabhu told reporters at a press meet at the end of the G20 summit.
Even MEA spokesperson Syed Akbaruddin said that India has ended the summit on a high with the schemes of the Prime Minister, like financial inclusion scheme Jan Dhan Yojana, receiving approval from the world leaders.
"There was clearly a personality factor at play," Akbaruddin said, referring to the various meetings held at the function.
And how did the meeting with German chancellor Angela Merkel, given the decision to cut German from Indian schools?
Akbaruddin said it didn't affect the bonhomie between the two leaders in any way and they discussed various issues including Modi's vision of reforms in India.
10:00 am: PM meets Saudi crown prince
Prime Minister Narendra Modi today had a keenly-anticipated meeting with German Chancellor Angela Merkel here during which she said her country is looking forward to his visit, amid deepening bilateral ties.
During the meeting on the sidelines of the G20 summit, Merkel told Modi that Germany is looking forward to his visit.
"Our relations are deepening...Waiting for your visit," a tweet posted by External Affairs Ministry spokesperson Syed Akbaruddin said.
As his bilateral meetings with leaders continued for the sixth day today, Modi also met Saudi Crown Prince Salman bin Abdul Aziz.
"Congrats PM of a friendly country, we are ready to cooperate in all sectors," a MEA tweet quoted the Saudi Prince as having told the prime minister.
9:00 am: PM rakes up black money at G20
Prime Minister Narendra Modi today asked every country, especially tax havens, to provide information for tax purposes in accordance with treaty obligations.
Raising the pitch on the black money issue, Modi in his intervention at the summit of the Group of 20 industrialised and major emerging economies called for close global coordination to address the challenge posed by it.
Modi voiced India's support for a new global standard on automatic exchange of tax information, saying it would be instrumental in getting information relating to unaccounted money hoarded abroad and enable its eventual repatriation.
He also extended India's backing for all initiatives to facilitate exchange of information and mutual assistance in tax policy and administration.
End of updates for 15 November
12. 20 pm: Modi urges Francois Hollande to adopt common strategy to fight terror
As the US leads a sustained campaign against the dreaded terror outfit Islamic State (IS), Prime Minister Narendra Modi today said success against global terror is within reach if countries adopt a common strategy.
The call for a common strategy by Modi came during his bilateral meeting with French President Francois Hollande on the sidelines of the G20 summit. "Success against global terror is within reach if States adopt a common strategy," Modi told Hollande.
10.00 am: Reform process bound to face resistance, says PM Modi at G20
As he seeks to accelerate his economic reform drive, Prime Minister Narendra Modi today said reform process is bound to face resistance and wanted it to be insulated from political pressures.
Making a strong pitch for economic reforms, Mold told fellow G20 leaders at a Retreat here that reforms should lead to simplification of processes and that methods of governance must be reformed.
The retreat was hosted by Australian Prime Minister Tony Abbott at the Queensland Parliament House where the leaders met without aides shortly before the annual summit of the 20 industrialised and major economies kicked off at the Brisbane Convention Centre in the afternoon.
Asserting that reform must be people-centric and people-driven, Modi said globally reforms are handicapped with perception of being government programmes and a burden on the people and this needs to change.
8.00 am: PM Modi uses G20 platform to put to rest India's doubts about his govt's stand on black money
Prime Minister Narendra Modi said that bringing back black money stashed abroad is the key priority of his government. He said this ahead of the G20 summit in Australia.
PTI reports: "Repatriation of unaccounted money kept abroad is a key priority for us," PM Modi says ahead of G20 Summit.
He added that black money, of which governments have no accounts of, is also key to tackling terror and other such threats. The PM told Brics leaders, "Unaccounted money abroad is also linked to security challenges."
He also called for close coordination on unaccounted money kept in various banks and urged all G-20 nations to battle this menace together.
With inputs from PTI
End of updates from 14 November
6.46 pm: Putin slams G20 for imposing sanctions over Ukraine
President Vladimir Putin on Friday slammed G20 member countries for imposing sanctions on Russia, saying this violated the group's principles, but said he did not plan to raise the issue at the summit in Australia.
Putin told the TASS state news agency in an interview published Friday, ahead of this weekend's G20 summit in Brisbane, that sanctions against Russia violated the G20's principles and were "harmful".
"The fact that certain countries of the G20 are imposing sanctions on Russia through the G20, of course, this contradicts the very principle of the G20's activity.... This also contradicts international law because sanctions can only be imposed through the United Nations and its Security Council," Putin said.
But he said he would not raise the topic of sanctions at the G20. "Why should I draw attention to this, ask for something? It's pointless."
Putin said he would hold bilateral meetings with German Chancellor Angela Merkel at the summit, where he was expected to face tough questioning from leaders on the escalating crisis in Ukraine.
"We have meetings planned there. With the German chancellor. Lots of different meetings," Putin said.
Asked whether his relations with Merkel had become frostier lately, Putin said he had not noticed any difference.
"I haven't noticed this. You know, we act on the basis of our interests, not personal liking or dislike," Putin said. "And she (Merkel) has always acted on the basis of these interests, too."
Merkel said on Friday that the conflict in Ukraine was likely to be the focus of talks on the summit's margins even though it is not on the official agenda.
German government sources told AFP that Berlin saw a lack of progress on Ukraine and that was the message that would be communicated to Putin at the G20.
The German chancellor this week ruled out imposing new economic sanctions on Russia but said the EU was considering adding pro-Russian separatists to existing sanctions lists imposed on Moscow.
Putin is also set to hold meetings with British Prime Minister David Cameron and French President Francois Hollande.
Cameron on Friday accused Russia of "bullying" Ukraine and said its actions regarding its ex-Soviet neighbour were "unacceptable" in a speech to the Australian parliament.
Australian Prime Minister Tony Abbott, who will host the leaders of the world's 20 largest economies, for his part accused Putin of trying to relive "the lost glories of tsarism".
5.52 pm: PM Cameron's health mantra: don't jog or cycle in lycra
Admittedly, the man is on fire today.
Who knew the G20 summit of all things would make the world privy to British Prime Minister David Cameron's sense of humour. After Australian Prime Minister Toby Abbott extended an invitation to Cameron to go jogging and biking, which his British counterpart politely declined, Telegraph reported.
"I was going to start the day with a run with Tony Abbott but I thought he might go a bit fast. Then he talked about a bicycle ride but I thought that might involve wearing more lycra than is consistent with re-election," Cameron joked.
Plus running with boxer and athlete like Abbott, well, lycra isn't a bad excuse at all.
Read complete story here.
5.30 pm: US President Barack Obama meets Prime Minister Narendra Modi
President Barack Obama and PM Modi met at the G20 summit as both congratulated each other over ending the WTO deadlock.
Prez Obama greets PM @narendramodi at Gala dinner - "You are a man of action!" pic.twitter.com/sMDQqBuevg

— Syed Akbaruddin (@MEAIndia) November 12, 2014
4.56 pm: Japanese PM hosts PM Modi for dinner
In a reflection of the exceptionally warm and friendly equations they share, Japanese Premier Shinzo Abe hosted a dinner tonight for Indian Prime Minister Narendra Modi.
Both Modi and Abe are here to take part in the G20 Summit starting tomorrow.
Couldn't have asked for a better way to end the day- a dinner with my friend @AbeShinzo. Several issues were discussed during the meet.

— Narendra Modi (@narendramodi) November 14, 2014
The scope for further strengthening economic ties between the two countries was discussed by the two leaders at the dinner hosted by Abe at the hotel he is staying in this Australian city.
"Happy to meet you once again," Modi told Abe during their dinner meeting.
Warmth, mutual admiration and convergence of views had marked the meeting between Modi and Abe during the Prime Minister's recent visit to Japan. - PTI
MEA also tweeted photos of the two meeting for talks and dinner:
India -Japan meet. PM @AbeShinzo hosts PM @narendramodi for dinner in Brisbane on margins of G-20 Summit. pic.twitter.com/aGuG9Yk0rw

— Syed Akbaruddin (@MEAIndia) November 14, 2014
High on the dinner agenda: strengthening of India -Japan economic ties & exchange of views. pic.twitter.com/TMzj3LT65q

— Syed Akbaruddin (@MEAIndia) November 14, 2014
Earlier in the day, the Prime Minister also met British PM David Cameron. The two talked as leaders gear up for the G20 summit. Cameron, the MEA tweeted, congratulated Modi on his vision and said ties with India were of the highest priority.
Your's is a very inspiring vision, UK wants to partner in any way we can - PM @David_Cameron to PM @narendramodi. pic.twitter.com/o58gdIlBZe

— Syed Akbaruddin (@MEAIndia) November 14, 2014
Relations with India are at the top of the priorites of UK's foreign policy - @David_Cameron to PM @narendramodi pic.twitter.com/bJcos17T0u

— Syed Akbaruddin (@MEAIndia) November 14, 2014
4.45 pm: EU chief extends support for India's initiative of Yoga Day at UN
PM Narendra Modi met the European Union delegation led by EU chief Herman von Rompuy as both sides agreed to cooperate in all areas, especially trade. "EU should take advantage of the new economic environment in India," Modi told Rompuy.
EU should take advantage of the new economic environment in India - PM @narendramodi to EU Prez Herman Von Rompuy pic.twitter.com/7iLsnYZ7Ta

— Syed Akbaruddin (@MEAIndia) November 14, 2014
The EU is keen to re-engage with India in all areas, especially trade - EU Prez @hermanvonrompuy to PM @narendramodi pic.twitter.com/JSqRr7aLTY

— Syed Akbaruddin (@MEAIndia) November 14, 2014
The EU chief also said he supported India's initiative to hold a Yoga day at the UN. Tweeting the updates, MEA spokesperson Syed Akbarrudin said:
Relations with India are at the top of the priorites of UK's foreign policy - @David_Cameron to PM @narendramodi pic.twitter.com/bJcos17T0u

— Syed Akbaruddin (@MEAIndia) November 14, 2014
3.21 pm: Fortunate to be with children on Nehru's birthday, PM Modi tells students at QUT
Prime Minister Narendra Modi wowed students of a leading Australian university, freely mingling with them during a visit, and made it a point to tell them that it is Jawaharlal Nehru's birthday as he sent his best wishes to children.
Within hours after his arrival following an overnight flight from Myanmar, Modi headed for the Queensland University of Technology (QUT) for the first engagement of his five-day Australia visit, the first by an Indian Prime Minister in 28 years after Rajiv Gandhi.
"I wrote on the selfie with my young friends at QUT.. Today is 14th November. Pandit Nehru's birthday. My good wishes to children," Modi said in a tweet. Modi wrote in Gujarati.
The Prime Minister, wearing a lab coat over a full sleeved white shirt and a beige coloured pant, said he is fortunate to be among children on the occasion of Nehru's birthday.
The Prime Minister was given a guided tour of the QUT campus and interacted with a group of selected students, some of whom were Indians.
Several students could not hide their enthusiasm and turned into shutterbugs as they relentlessly took photos.
The enthusiastic response to Modi's visit to QUT prompted a post on the University media's twitter handle --"Perhaps the most high-powered lecture QUT has hosted."
Modi was also shown an agriculture robot 'AgBot' at the University's 'The Cube' complex -- the University's Science and Engineering Centre -- developed under a joint bio-energy programme using agriculture waste.
The Agro Robot, developed as part of a programme to develop robotics technology in the agriculture sector, is a light weight machine that performs the functions of a large tractor, including weeding work.
"Research is key to development. There is ongoing relationship between development journey of humankind and research. Increasing dominance of science and technology in the field of agriculture will surely prove to be beneficial to farmers and to the field of agriculture as a whole. It is an important endeavor for welfare of mankind. Best wishes for your effort," Modi wrote on the 'AgBot' in Gujarati.
PTI
2.55 pm: India, US breakthrough breathes 'new life' into trade talks: WTO chief
World Trade Organization Secretary-General Roberto Azevedo on Friday said recent developments including the resolution by India and the United States of a row over food subsidies had revived the organisation.
"I commend the leadership that has been shown on all fronts in recent days, it certainly has breathed new life into the WTO," he told reporters at the G20 in Brisbane. - AFP
2.45 pm: US, Australia and Japan to talk defence at G20
US President Barack Obama plans three-way talks with Japan and Australia on the sidelines of the G20 this weekend, looking to shore up defence ties with key Asia-Pacific allies in a move sure to rile Beijing.
The American leader is to meet with Japanese Prime Minister Shinzo Abe and Australia's Tony Abbott during his time in Brisbane, a senior administration official told AFP.
"The trilat is a new and unique way to leverage the capabilities of key Asian partners to improve our security posture in the region, for example on maritime security and missile defence, and to partner on global issues, including ISIL, Ukraine, Ebola," the official said.
"The rebalance is not just about shaping Asia but encouraging Asian partners to work with us to shape global order."
Abe signalled his eagerness to lift defence ties with Washington and Canberra in an opinion piece for the Australian Financial Review published Friday.
"As the United States is the most important ally for Japan and Australia, I am determined to expand trilateral cooperation between the three countries, to realise a peaceful, secure and prosperous future for the Asia-Pacific region," he wrote.
"I also hope that our countries will work closely together to support the resolution of global issues."
Japanese officials had no comment on the three-way meeting.
Abbott has denied closer defence ties with Japan will damage Canberra's relations with China, his country's biggest trading partner. - AFP
1.50 pm: Cameron puts Abbott's threat to Putin to humourous use in speech
British Prime Minister David Cameron took a playful dig on Friday at his Australian counterpart over an obscure threat to assault the Russian president at a weekend summit here.
Australian Prime Minister Tony Abbott raised eyebrows last month when he declared he intended to "shirtfront" President Vladimir Putin, using an Australian football term for a head-on shoulder charge to an opponent's chest.
Abbott, an athletic 56-year-old former amateur boxer, is demanding more cooperation from Russia on the Dutch-led investigation into the downing of Malaysia Airlines Flight 17 in eastern Ukraine in July by a missile suspected to have been fired by Russian-backed rebels.
Russian officials ridiculed Abbott's threat, warning that Putin, 62, was a judo expert. Abbott tempered his language, promising a "robust discussion" when the leaders meet on the sidelines of this weekend's G-20 weekend summit of leaders of wealthy and developing countries in Brisbane.
Cameron drew laughs in a speech to the Australian Parliament on Friday when he mentioned his trepidation at being approached by Australian Foreign Minister Julie Bishop at a recent summit in Italy.
"I wondered for a moment whether I was heading for what I'm told we now need to call a shirtfronting," Cameron said.
To Cameron's relief, Bishop offered him Australian staff for a British Ebola hospital at Sierra Leone. - Reuters
12.40 pm: PM Modi meets with students at Queensland University of Technology
Prime Minister Narendra Modi met with students and toured the Queensland University of Technology (QUT) campus. Tweeting his visit, Modi said: "I wrote on the selfie with my young friends at QUT...Today is 14th November, Pandit Nehru's birthday. My good wishes to children. (sic)"
The PM and his friends at QUT. pic.twitter.com/aa1LgP2zlO

— PMO India (@PMOIndia) November 14, 2014
Tweeting about the PM's visit, the university's media centre also tweeted pictures of excited students meeting with the PM.
Students, @narendramodi & media - it's a circle of friendship at #QUT http://t.co/vb4AKFhSsP Garends Point #G20 #G20Brisbane #NaMo

— QUT Media (@QUTmedia) November 14, 2014
12.00 pm: PM arrives in Australia; to highlight black money issue at G20
As India attempts to unearth black money stashed abroad, Prime Minister Narendra Modi will push for stepping up global cooperation against the key issue of cross border tax avoidance and evasion at the G20 summit starting here tomorrow.
Modi, who is the first Indian Prime Minister to visit Australia in 28 years since Rajiv Gandhi in 1986, arrived here on a five-day trip to Australia on the second leg of his 10-day three-nation tour.
He will also undertake a bilateral visit to the Australian capital Canberra for talks with Premier Tony Abbott on Tuesday.
The Prime Minister will also utilise the two-day 9th G20 summit of the world's biggest developed and emerging economies, to flag India's concerns over "jobless growth" prospects.
Ahead of the summit, Modi felt that focusing on transforming the quality of life of people and not just on issues like the health of the financial markets was necessary for creating employment-generating economic growth.
It was a bright and sunny day at Brisbane as Modi stepped out of his Special Air India plane at the international airport after an overnight flight from Myanmar capital Nay Phi Taw where he attended two back-to-back international summits and had a string of bilateral meetings.
"Reached Brisbane. It is bright and sunny outside," Modi tweeted.
Reached Brisbane. It is bright and sunny outside. pic.twitter.com/zlqS4I58Jz

— Narendra Modi (@narendramodi) November 14, 2014
Modi was received at the airport by the Queensland Premier Campbell Newman among others. Indian High Commissioner in Australia Biren Nanda was also present.
"A key issue for me would be to highlight the importance of international cooperation against black money," Modi had said, as he is set to renew the country's commitment to a global response to deal with cross border tax avoidance and evasion.
Modi had also said he intends to discuss how G20 can accelerate creation of next generation infrastructure, which also includes digital infrastructure and ensure access to clean and affordable energy.
The G20 includes 19 individual countries -- Argentina, Australia, Brazil, Canada, China, France, Germany, India, Indonesia, Italy, Japan, South Korea, Mexico, Russia, Saudi Arabia, South Africa, Turkey, the UK and the US -- and the European Union (EU).
Collectively, the G20 economies account for around 85 percent of the GDP, 80 percent of world trade and two-thirds of the world population. The G20 was launched in 2008 in the US.
Jobs and growth will remain the focus of the G20 summit, despite strenuous lobbying to shift the spotlight to climate change and Ebola.
Australia, which holds the G20 presidency, today re-emphasised the summit's mission when Treasurer Joe Hockey stressed the heavy burden on group members "to get real outcomes".
"We have a plan before the leaders of the world to grow the world economy, to create the jobs that are necessary, to lift people out of poverty, and we are determined to deliver that," he said.
On the table is Australia's call for the G20 to collectively add at least two per cent to world growth to 2018. If successful, this could generate millions of jobs, massive infrastructure activity and cut red tape.
G20 countries have also produced 1,000 plans to support the growth target.
Modi, referring to his four-city Australia visit that covers Brisbane, Melbourne and Sydney besides Canberra, had earlier said, "While we have much in common with Australia, our political, strategic and economic relations have been below potential."
"A closer strategic partnership with Australia will support India's economic goals; promote our security interests, including maritime security; and, reinforce our efforts to foster a climate of peace and stability in our extended continental and maritime neighbourhood," he said.
Indian officials said that the prime minister's trip will be a "landmark visit" and is aimed at "re-engaging" Australia.
Prime Minister Abbott had a telephonic talk with Modi before his departure from India to discuss the agenda for the multilateral meeting and he asked the Indian leader to share, in particular, his vision for accelerating global economic growth and employment generation.
Abbott conveyed that he and the Australian people were keenly awaiting the visit of Modi, who appreciated his personal attention to his visit and emphasised the importance he attached to his Australia visit as a step towards qualitatively transforming a relationship that he greatly values.
Abbott also sought Modi's support for Australia's infrastructure initiatives in the G20.
On his part, Modi thanked Abbott for his leadership in developing a meaningful agenda for the G20 Summit and expressed confidence that it would be one of the most memorable G20 Summits, which will impart new momentum to the global economy.
Modi also suggested that, in addition to facilitating financial flows for infrastructure financing, there was a need to look at innovative mechanisms for infrastructure development, including research on transforming waste into infrastructure inputs.
During the telephonic conversation, Modi also talked about creating a virtual centre for information exchange, guidance, identifying opportunities and facilitating flows, which would be beneficial to the poor countries as well.
Modi and Abbott had summit talks in Delhi last month during which India and Australia sealed a civil nuclear deal.
On the sidelines of the G20 summit, Modi is due to hold a series of bilateral meetings including with Germany's Angela Merkel, UK's David Cameron and France's Francois Hollande.
Modi will also have an informal interaction with Chinese President Xi Jinping during a meeting of leaders of five-nation BRICS.
Modi has already met Chinese Premier Li Keqiang yesterday in Nay Phi Taw. Modi is also due to address a joint sitting of Federal Parliament in Canberra and the Indian community at a reception at the Olympic park in Sydney.
Modi will travel to Fiji on a day-long visit on November 19 before returning home the next day. He will be the first Indian Premier to visit the south Pacific Island nation after a gap of 33 years, the first being Indira Gandhi in 1981. -- PTI
Find latest and upcoming tech gadgets online on Tech2 Gadgets. Get technology news, gadgets reviews & ratings. Popular gadgets including laptop, tablet and mobile specifications, features, prices, comparison.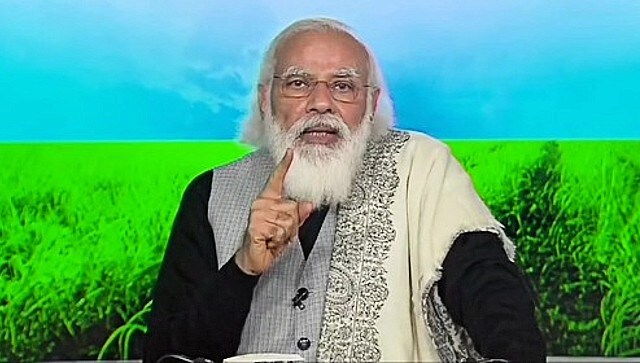 India
'The democratic process cannot be allowed to be subverted through unlawful protests,' tweeted Narendra Modi in response to rioters storming the US Capitol in Washington, DC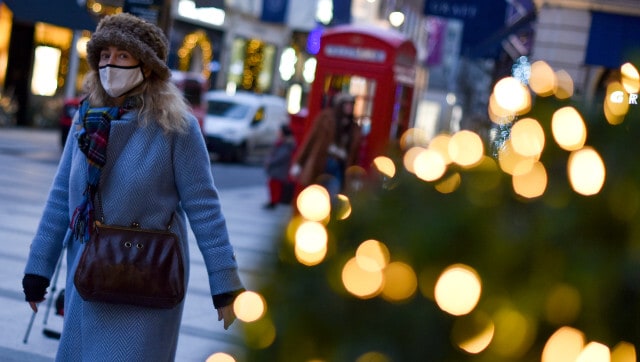 World
Across the world, several countries continue to have some forms of restrictions on internal movement of people, over a year since the novel coronavirus was first reported in China
India
Power, who served as UN ambassador from 2013 to 2017, won a Pulitzer Prize in 2003 for her book about the US foreign policy response to genocide