Joe Biden, Argentine president affirm 'economic integration'
The two countries are embarking 'on the next century of our partnership' after 200 years of diplomatic relations, he added, citing an 'enormous opportunity to increase our economic integration'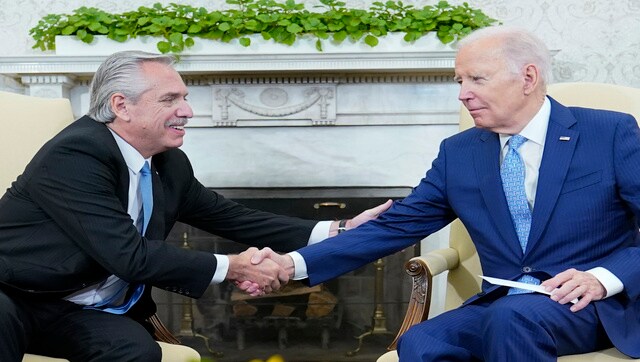 Washington: US President Joe Biden on Wednesday hailed an "enormous opportunity" to increase economic integration with Argentina as he hosted the South American country's President Alberto Fernandez at the White House.
"This meeting is a chance to reaffirm that nothing is beyond our reach if we work together," Biden said seated next to his counterpart in the Oval Office.
The two countries are embarking "on the next century of our partnership" after 200 years of diplomatic relations, he added, citing an "enormous opportunity to increase our economic integration."
Biden recalled that he should have received Fernandez last summer, but had to cancel after contracting the Covid-19 virus.
The Argentine leader thanked his host for US support in the relationship between Buenos Aires and international economic organizations. The International Monetary Fund recently announced a new deal with Argentina that paved the way for the disbursement of some $5.3 billion.
Fernandez also stressed his country's willingness to cooperate with the United States in the fight against climate change, saying that his country was facing the worst drought in its history.
Read all the Latest News, Trending News, Cricket News, Bollywood News,
India News and Entertainment News here. Follow us on Facebook, Twitter and Instagram.
also read
World
"The PM and the President will discuss ways to strengthen our two countries, shared commitment to a free, open, prosperous and secure Indo-Pacific and our shared resolve to elevate our strategic technology partnership...," said Press Secy Karine Jean Pierre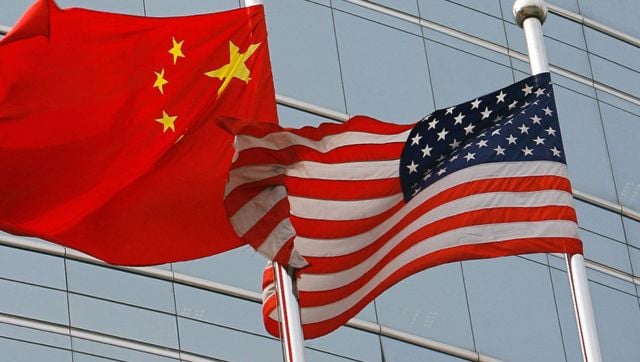 World
The US is keen on maintaining open lines of communication with China to avoid misperceptions both during peace and crisis
World
The top advisor to President Joe Biden for the Indo-Pacific said on Tuesday that he hoped Prime Minister Narendra Modi's visit this month "consecrates" the US's relationship with India as the most crucial in the entire globe