Jailed in Iran, French 'spy' again goes on hunger strike against torture, open hangings, filthy conditions
Briere's France-based attorney Philippe Valent described the spying allegations against him as 'fiction' and the trial as 'a comedy produced by the Revolutionary Guards,' the part of the Iranian security forces in charge of maintaining the government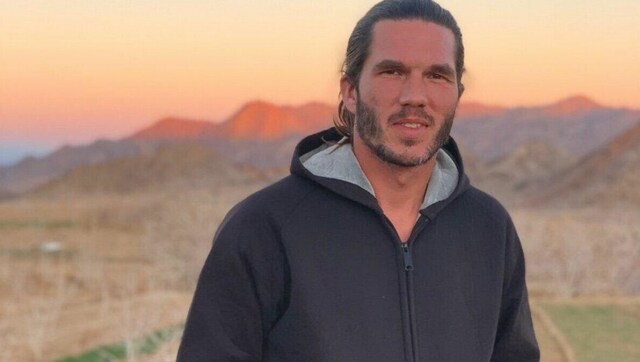 Paris: A French national Benjamin Briere, who is jailed in Iran on allegations of spying is on a hunger strike for the second time since his arrest in May 2020, his family and attorney stated on Monday.
Briere is one of seven French and more than twenty other detainees who campaigners allege Iran has imprisoned as part of a hostage-taking strategy to win concessions from the West. Briere was sentenced to eight years in jail for spying.
He had previously gone on a hunger strike towards the end of December 2021 while being held in the jail of Vakilabad in the eastern city of Mashhad.
His sister Blandine Briere issued a statement in which she claimed, "It's the only weapon he has."
She claimed that he stopped eating on January 28.
Briere's France-based attorney Philippe Valent described the spying allegations against him as "fiction" and the trial as "a comedy produced by the Revolutionary Guards," the part of the Iranian security forces in charge of maintaining the government.
The lawyer claimed that Briere is "mentally and physically drained" in the "gloomy" jail, which is infamous for regularly carrying out "extrajudicial executions" of prisoners.
The second of four people murdered in connection with the protests, Majidreza Rahnavard, 23, was imprisoned in Mashhad on December 12 and hung there in front of onlookers.
Briere was being denied his rights and was being held in "exceptionally harsh" conditions, according to Valent.
The attorney argued that Iran ought to be held liable for the threat to Briere's "physical and mental wellbeing."
At the request of his family, who worried for his life, another detainee in Iran, 64-year-old Franco-Irish citizen
Bernard Phelan, who has been held since October 1, last month abandoned a hunger strike that included refusing
water.
Phelan, a travel consultant with a base in Paris, was detained while on the road and is currently being held in Mashhad in northeastern Iran.
He is charged with spreading anti-government propaganda in Iran, which he has refuted.
Read all the Latest News, Trending News, Cricket News, Bollywood News,
India News and Entertainment News here. Follow us on Facebook, Twitter and Instagram.
World
As Iran continues to see unprecedented protests against the autocratic regime, its team chose to remain mum while the national anthem played before the match against England at the Qatar World Cup. Fans in the stands held placards and chanted anti-government slogans
World
Sixteen-year-old Asra Panahi died after students were assaulted in a raid at a high school in Iran's Ardabil. Security forces have been increasingly forcing their way into schools, targeting children to put an end to the anti-regime protests roiling the country
World
In one such incident, the family of Mohammad Hassan, who was killed in the protest at the age of 26 in September, were attacked by the security forces on the day of 40th day ceremony