Italian nun breaks Psy's record with her voice
Sister Christina Scuccia has owned the internet with her 'heavenly' voice.
The last time a nun sang something other than a hymn in a church, they made a whole musical about it and called it 'The Sound of Music'. But maybe it's time for Maria to take a backseat, because Sister Christina Scuccia has owned the internet with her 'heavenly' voice.
The Sicilian nun left the audience speechless with her rendition of Alicia Keys' 'No One' in Italy's edition of 'The Voice'. But that is really not it.
Sister Christina has become an internet rage, with over 32 million hits on the Youtube video, nine days after it was first posted. She broke singer Psy's record, where his 'Gangnam Style' video had garnered 10 million views in 18 days. Gangnam Style is still the most watched video, ever.
Maybe Sister Christina will break that record, too?
If her tweet is to be believed, Keys seemed floored with the performance as well. Here's what she said:
Now, THAT'S what beautiful, pure energy looks like! Sing it, sister Christina! 😉 https://t.co/yGJnu56dqM

— Alicia Keys (@aliciakeys) March 21, 2014
The 25-year-old nun also trended on Twitter with the hashtag #SuorChristina. One can safely say she had Twitter by storm.
#SuorChristina! She is truly stunning! Nun rocks it on Italy's 'The Voice' & no one can believe it http://t.co/0dk1LoEPdl via @HuffPostRelig — Andre´ (@skibum999) March 21, 2014
#suorchristina She has a beautiful voice! Keep singing, Sister! — TiannaXander (@TiannaXander) March 22, 2014
Sister #suorchristina you made me believe that there's really a "sister act" I love you sister! Great Job! #NoOne #TheVoiceItaly

— Meryl Margaux Bunyi (@meryl_go_round) March 22, 2014
#suorchristina: "I am waiting for Pope Francis to call." (5:57) https://t.co/TCuecS6L3O

— Gideon Strauss (@gideonstrauss) March 22, 2014

Now to hope that the Pope does call her, like she hopes!
Find latest and upcoming tech gadgets online on Tech2 Gadgets. Get technology news, gadgets reviews & ratings. Popular gadgets including laptop, tablet and mobile specifications, features, prices, comparison.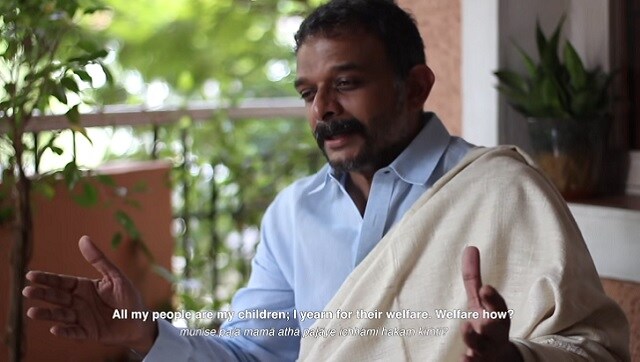 Arts & Culture
In the stunning Edict Project, TM Krishna has sung the lines that Ashoka engraved in rock and pillar millennia ago.
World
Cinemas, live theatres, gaming halls, gyms in Italy will see closure, while bars and restaurants will have to suspend operations after 6 PM from 26 October. A night curfew has also been imposed.
News & Analysis
The app will allow users to cruise through music collections, control playback and select casting options straight from their Apple Watch.