Israel Knesset Speaker begins India visit, signs MoU on exchange of info agreement between Israel & India parliament
The trip marks the first-ever visit of a Knesset Speaker to India. Speaker Ohana is also expected to meet Minister of External Affairs Dr S Jaishankar
New Delhi: ​Israel Knesset speaker MK Amir Ohana (Likud) is on an official visit to India with his delegation including MK Michael Biton (National Union Party) ​and MK Amit Halevi (Likud), chair of the Israel-India Parliamentary Friendship Group.
The tour which started on 31 March is the first-ever official visit to India by a sitting Knesset Speaker.
Why Israel Knesset speaker in visiting India?
Ahead of the visit, Speaker MK Ohana said: "I chose India as the destination for my first official visit as Speaker of the Knesset because I see the impressive development of this superpower in every aspect, and also because no sitting Knesset Speaker has ever visited India."
He further said, "This is an important milestone in the diplomatic relations between Israel and India, which were established some 31 years ago. There is no better opportunity than this to tighten and strengthen the collaborations between the countries in general, and between their parliaments in particular, for the benefit of the citizens of both Nations."
Israeli Knesset delegation's India visit
The Israeli Knesset delegation began their visit by paying floral tributes at the Samadhi of Mahatma Gandhi, at Rajghat in Delhi.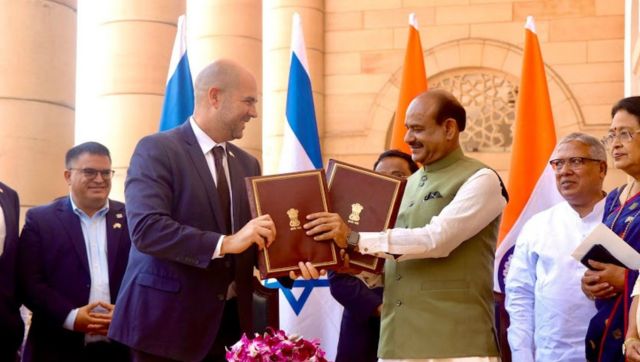 Speaker Ohana visited the Parliament to meet Speaker of Lok Sabha, Om Birla. They signed an MoU on the first cooperation and exchange of​ information agreement between the parliaments of Israel and India.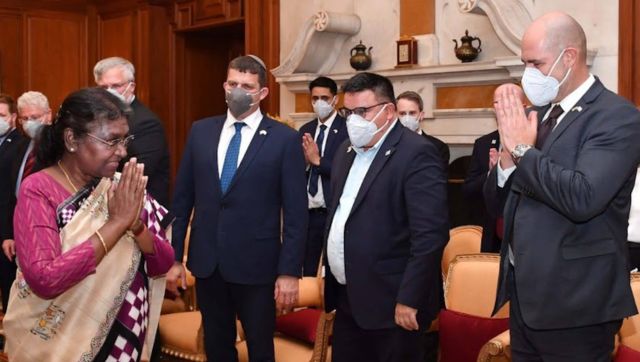 During the visit, the Knesset Speaker and his delegation met President of India Droupadi Murmu and the Vice President of India Jagdeep Dhankhar.
Speaker Ohana is also expected to meet Minister of External Affairs Dr S Jaishankar.
The members of the Knesset delegation are also scheduled to visit the National Stock Exchange of India and meet with its chairman, Girish Chandra Chaturvedi.
Read all the Latest News, Trending News, Cricket News, Bollywood News,
India News and Entertainment News here. Follow us on Facebook, Twitter and Instagram.
also read
Politics
Prime Minister Narendra Modi will inaugurate the new Parliament building on 28 May. However, the event has triggered a political row between the Opposition and the government. Parties like the Congress and Trinamool argue that it's an insult not to have the president do the honours
India
The inauguration of the new Parliament building on 28 May by Prime Minister Narendra Modi has stirred a huge row between the Opposition and the BJP. Congress and others argue that it should be the President and not the PM who should be at the opening event. But what has been the norm in the past?
India
PM Modi, Lok Sabha Speaker Om Birla, several Union ministers and chief ministers of several states were among those who participated in the 'Sarva Dharma Prarthana' ceremony held at the new Parliament building